In the dynamic world of web development, the right Responsive WordPress themes can make all the difference. If you're on the lookout for Responsive WordPress themes with a slider, we've got you covered. Our comprehensive review and testing have led us to unveil a selection of top-tier designs, ensuring success for your diverse projects.
Empower Your Vision, Minimize Costs
Embarking on web design doesn't have to break the bank. By choosing the right Responsive WordPress themes with a slider, you gain the ability to execute your vision from start to finish, all at a fraction of the cost of hiring a developer.
The Beginner-Friendly Advantage
Coding? Leave that worry behind. Opting for WordPress themes with a slider is a breeze, especially for beginners. The intuitive nature of these themes ensures a seamless experience without the need for coding expertise.
Dive into the World of Versatility: Theme Reviews
The Best Responsive WordPress Themes With Slider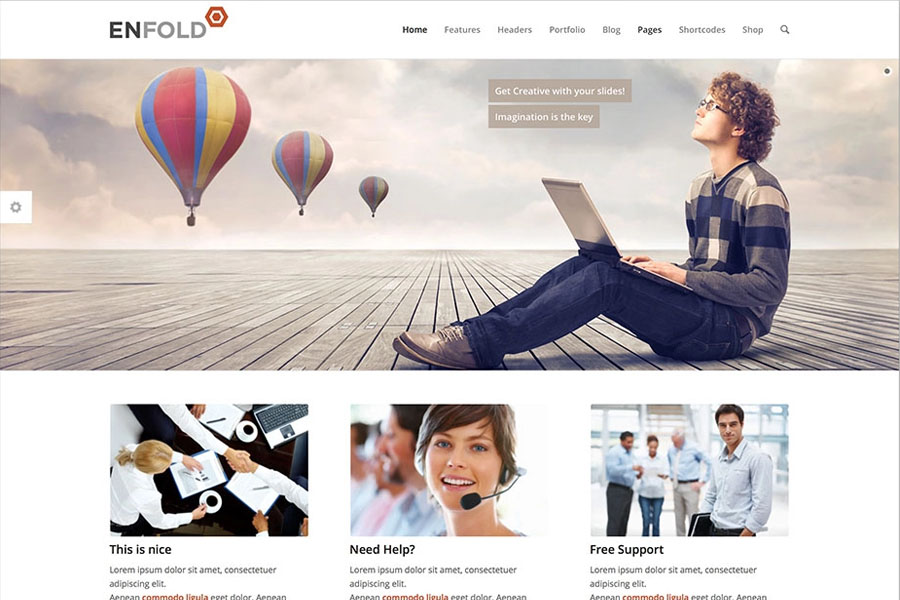 Device Adaptability:
Enfold is a gorgeous WordPress theme that adapts seamlessly to any screen, regardless of the user's device preference. With well-designed theme demos that can be easily installed with a single click. Enfold ensures a smooth and visually appealing web development process.
Intuitive Editing:
Editing becomes a breeze with Enfold's drag and drop editor, making personalization easy for users without programming knowledge. The integration of the WooCommerce plugin simplifies the creation of efficient online shops.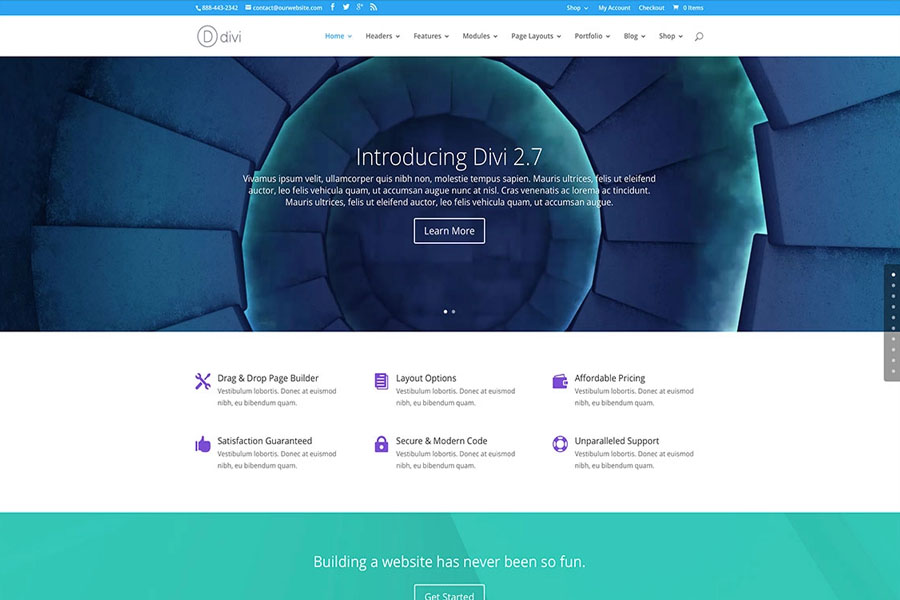 Customizable Brilliance:
Divi stands out as a modern WordPress theme that caters to both personal and business websites. With over 110 premade layouts, users can either build their page layout from scratch or choose from a variety of existing designs. The Divi Builder, organizing elements into blocks, adds a level of flexibility that fits any niche or website.
Constant Innovation:
Divi pushes boundaries by continually introducing new features. The product's adaptability and constant development make it an ideal choice for those seeking a dynamic and customizable theme.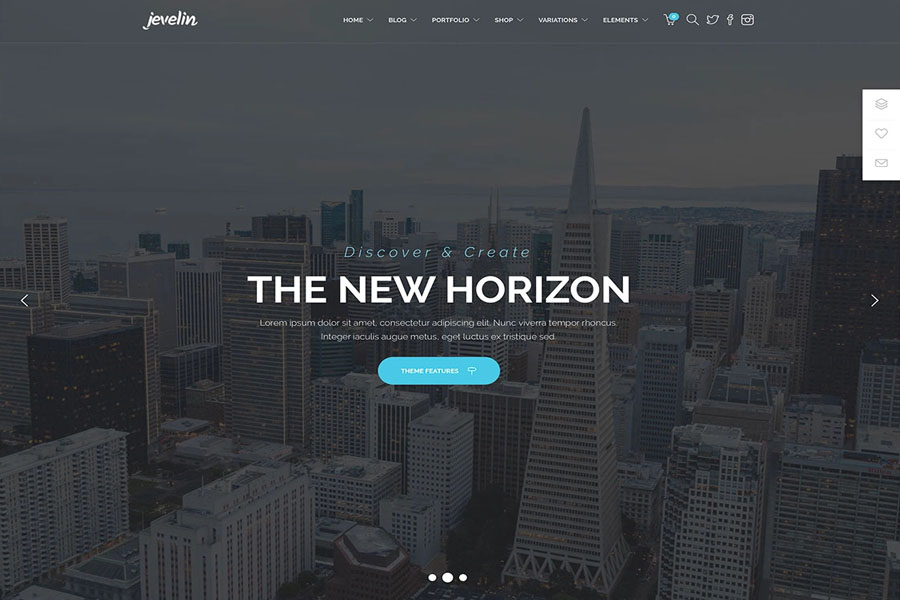 Premium Features:
Jevelin, a multipurpose WordPress theme, comes packed with premium features and demos. Utilizing the Unyson framework and a drag-and-drop page builder, Jevelin ensures an easy and efficient web development process.
Stunning Looks:
Carefully crafted for great aesthetics, Jevelin provides custom widgets, parallax effects, and Slider Revolution for impressive slideshows. Whether for large businesses or individual users, Jevelin is a versatile tool that opens up endless possibilities.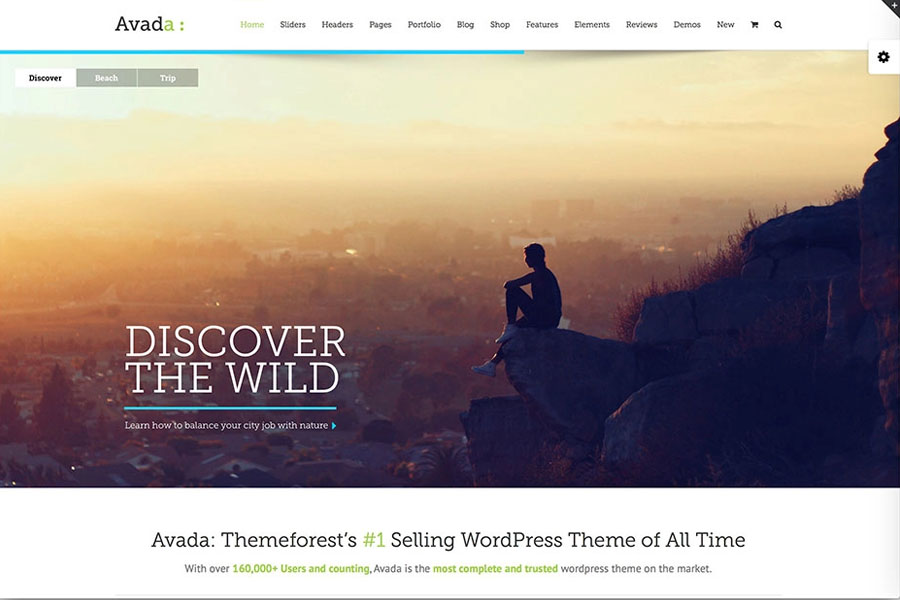 Fastest-Selling Excellence:
Avada holds the title of the fastest-selling theme of all time. It boasts the ability to adapt to any idea, making it a go-to choice for users with diverse needs. With infinite color choices, personalization settings, and easy customization, Avada empowers users to create unique and visually stunning pages.
Layout Options:
Choose between wide or boxed layouts to ensure compatibility with all screens. Avada is the theme that turns your ideas into reality.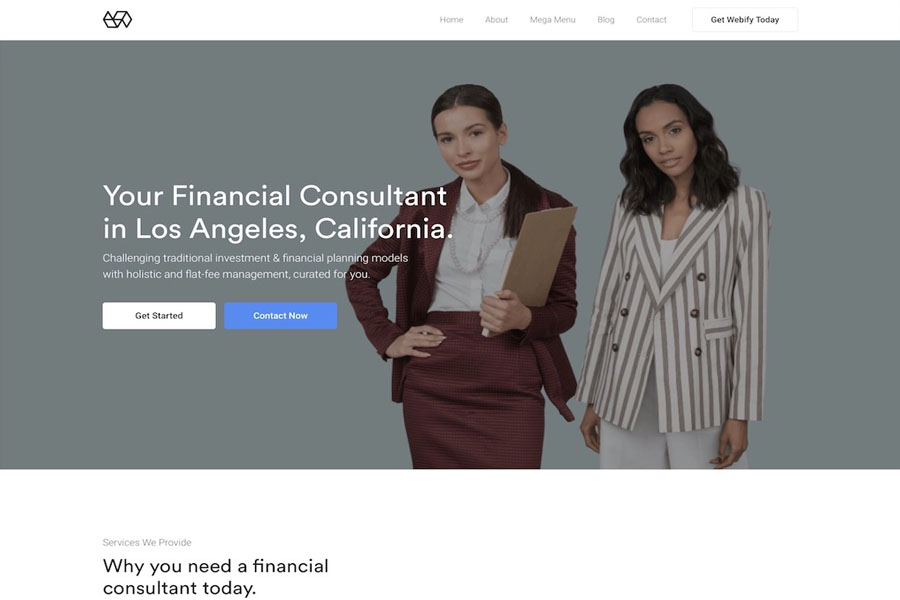 Strong First Impressions:
Webify is the go-to WordPress theme with a slider for those looking to make a powerful first impression online. With a focus on business websites. Webify incorporates a slider for captivating imagery and compelling copy with call-to-action buttons.
Feature-Packed:
Boasting responsive and cross-browser compatible layouts, great loading speed, search engine optimization, mega menu, parallax effect, and footer reveal function. Webify provides everything needed for a successful online presence.
Slider Creativity:
Gillion stands out with its integrated Slider Revolution plugin, allowing users to get creative with slideshows. With 15+ ready-made demos and the WPBakery drag-and-drop page builder. Gillion promises effortless management once you dive into the admin panel.
Positive Visitor Impact:
Use Gillion to spark curiosity and leave a positive impact on your visitors. Effortless management ensures your website stays impactful behind the scenes.
7. X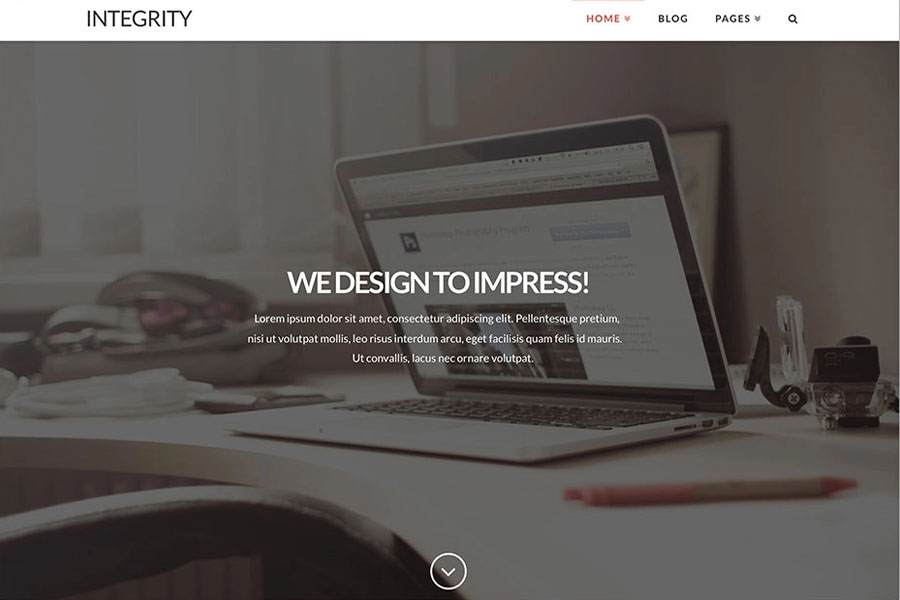 Mobile-Friendly Excellence:
X sets itself apart as an excellent WordPress theme catering to users who appreciate quality. Its user-friendly and intuitive design simplifies the creation of a site poised to dominate the market.
Custom Extensions:
X comes with top-quality plugins, and custom extensions modified for the theme. A mobile philosophy ensures a clutter-free interface, making it a popular and successful choice among users.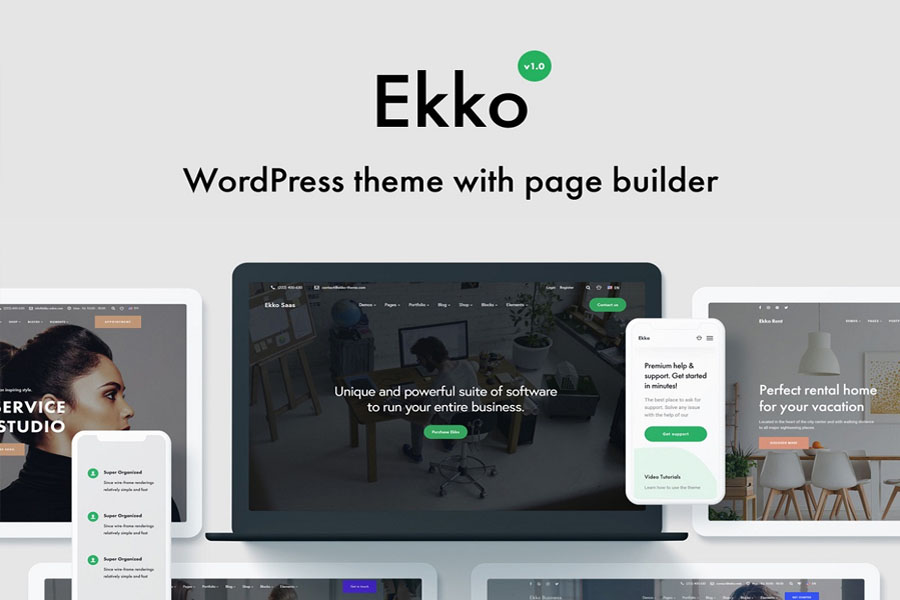 Multi-Concept Power:
Ekko stands as a mind-bending WordPress theme with a slider, offering a multi-concept solution for various websites across different niches and industries. With 50+ full website demos, Ekko provides creative freedom through its drag-and-drop page builder.
Specialties Galore:
Explore portfolio layouts, blog pages, 250+ blocks, animations, Google Maps, and social media integration with Ekko. Kickstart your web presence with a striking page that takes your project to new heights.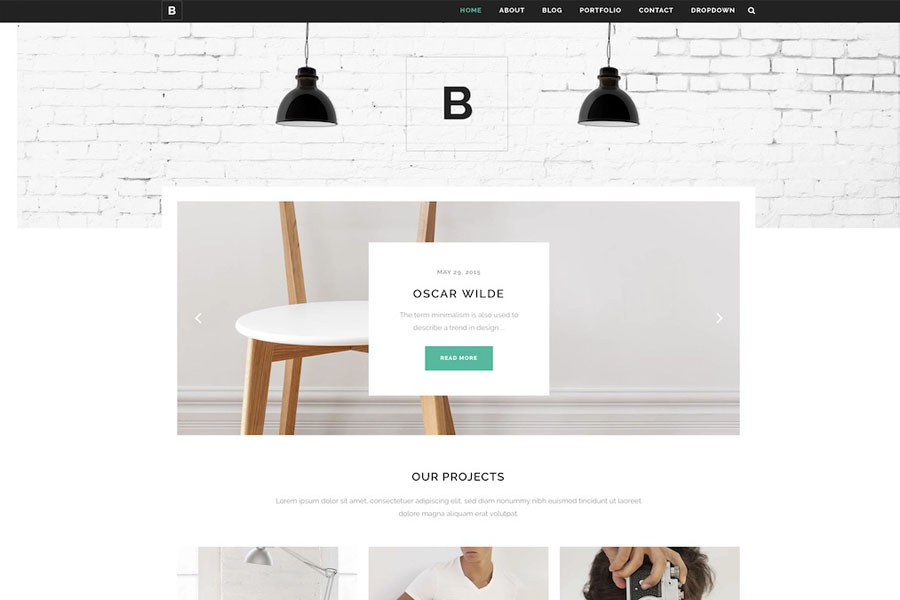 Seamless Slideshow Integration:
For those seeking a WordPress theme with an integrated slider, Bridge stands out as a top choice. It boasts several premium extensions, including Slider Revolution at no additional cost. Bridge empowers users to craft attention-grabbing sliders for a solid first impression.
Unique Functionalities:
Bridge takes web design to new heights with its unique functionalities, making it a standout option across various niches. Transform your theme into a remarkable website that captivates users from the moment your page loads, thanks to the sharp slider feature.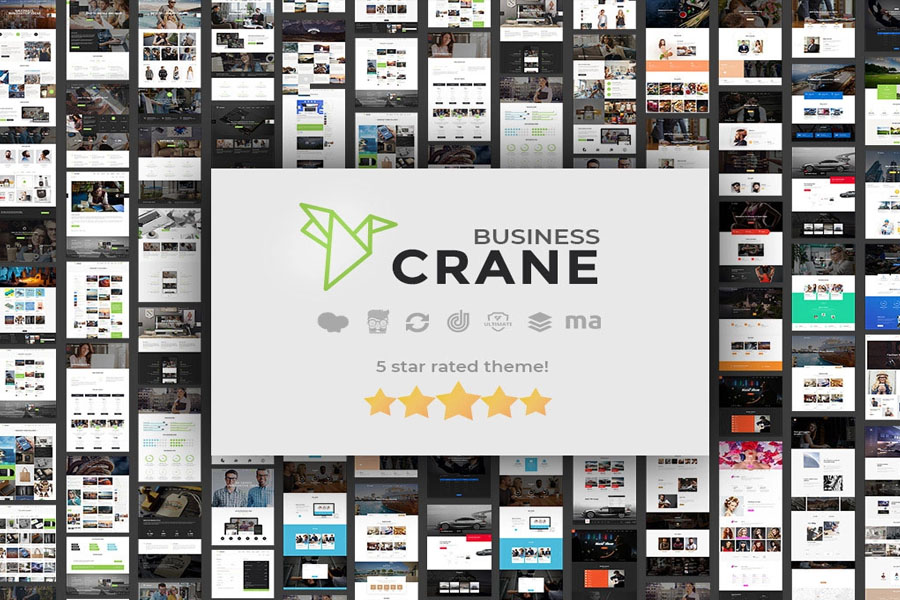 Diverse Functionality:
Crane, a WordPress theme designed for portfolio building and specialized online businesses, offers a range of demos, customizations, and a powerful drag-and-drop page builder.
Visual Excellence:
With Slider Revolution and Layer Slider as their main third-party plugins, Crane ensures stunning visuals for your website. Enjoy top-notch performance across devices, screens, and browsers, coupled with features like parallax backgrounds, headings, and sidebars.
Iconic Touch:
With over 2,000 icons and widgets, Crane allows you to spice up your posts and pages, ensuring your website stands out in the digital landscape.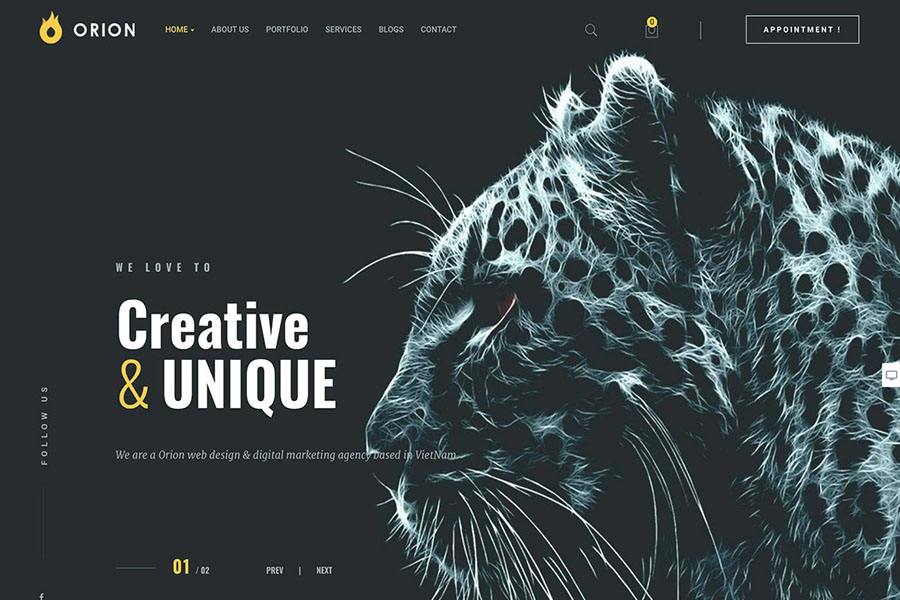 Diverse Demos:
Orion, a multi-purpose WordPress theme, offers numerous prebuilt demos, headers, and footers. Categorizing its pages into Home Creative and Home Minimal, Orion caters to portfolio agencies and freelancers with AJAX support and advanced font options.
Free Plugins and Support:
Included free are custom page templates, WPBakery, and Slider Revolution, providing users with tools for seamless customization. With automatic updates and six months of customer support, Orion ensures your website runs smoothly for years.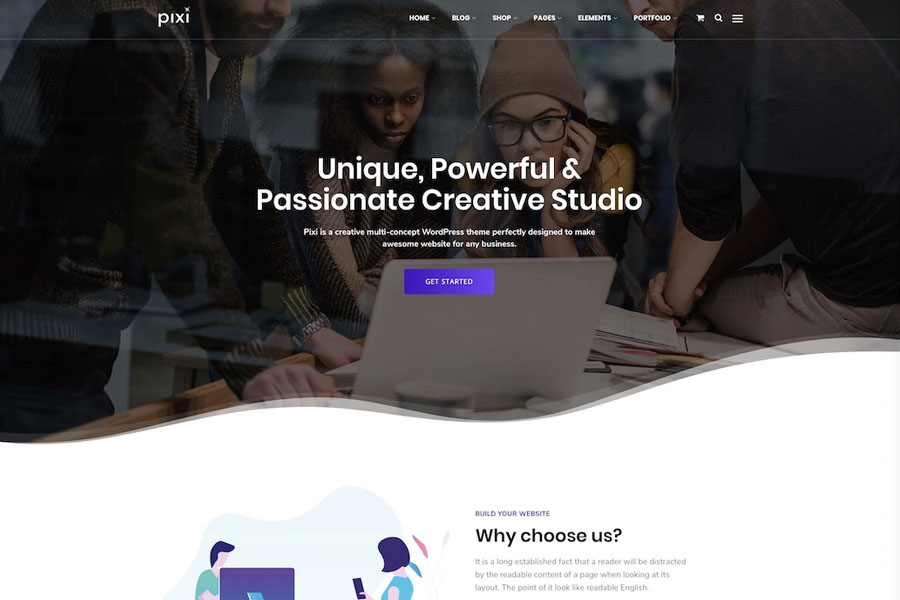 Stylish and Modern Appeal:
Pixi, a WordPress theme with a slider, caters to bloggers, startups, freelancers, and agencies with its stylish and modern charm. Boasting 16+ homepage templates and 100+ elements, Pixi provides a unique and high-resolution design.
Multi-Purpose Approach:
Pixi's multi-purpose approach allows for the creation of different websites without revealing the use of the same theme. Highly responsive and retina-ready, Pixi ensures a spectacular design across various devices.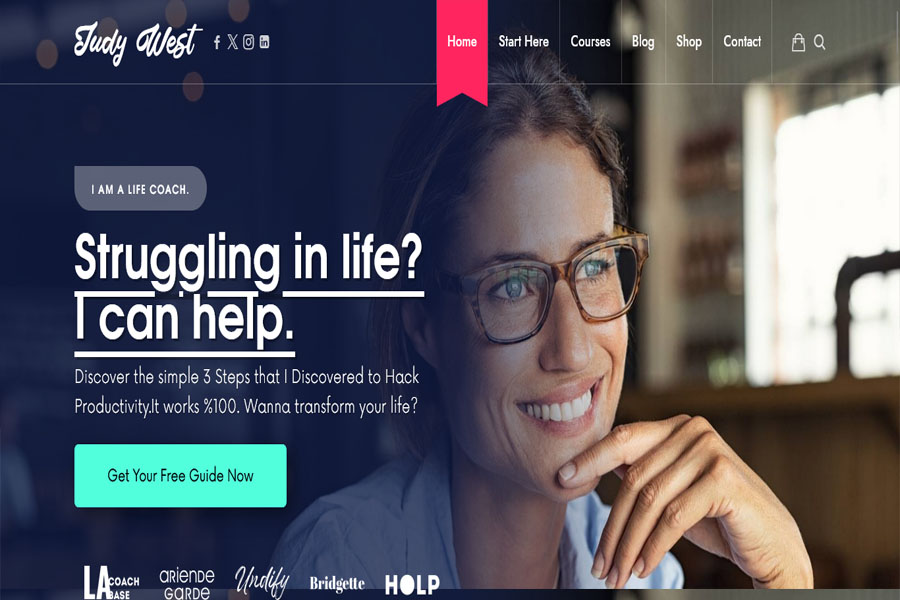 Impressive Design for Coaches:
Efor, a WordPress theme with a slider, brings multipurpose properties ideal for coaching and online instructors. Offering multiple layouts and header styles, Efor ensures a solid first impression on both mobile and desktop users.
User-Friendly Customization:
With proper help documentation, even novices can customize Efor's eye-catching and pixel-perfect design. Features include a contact form, WooCommerce support, Google Fonts, LearnPress for online courses, and a dedicated team for assistance.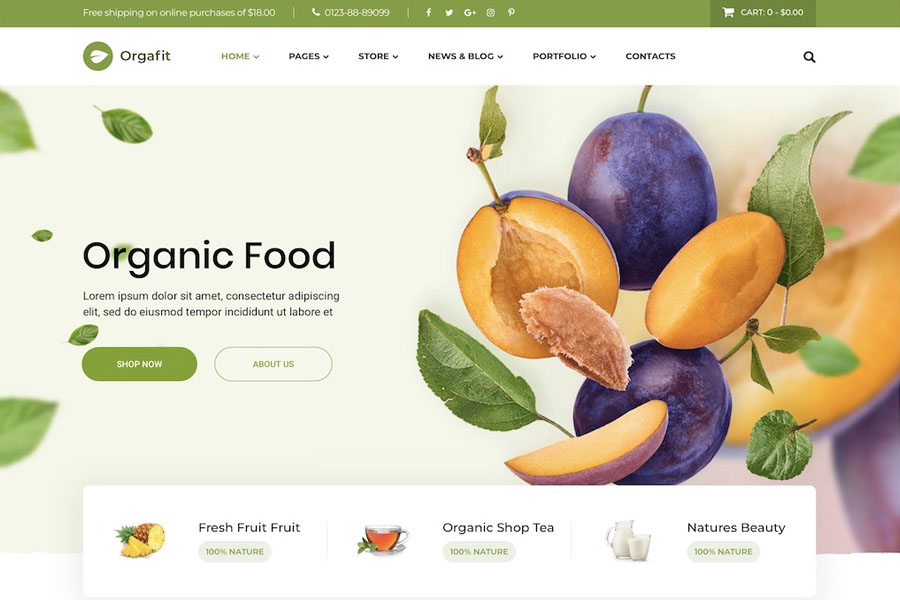 Slider Strategy for Attention:
OrgaFit, a WordPress theme with a slider for organic and health-related websites, offers five gorgeous homes, 20+ inner pages, and eight headers. Use its slider strategically to capture attention and entice visitors to explore further.
Complete Package:
OrgaFit supports unlimited colors, wide and boxed modes, Contact Form 7, animations, and more. Mobile-ready, cross-browser compatible, optimized for search engines, and high-performing. OrgaFit provides a comprehensive package for health-focused websites.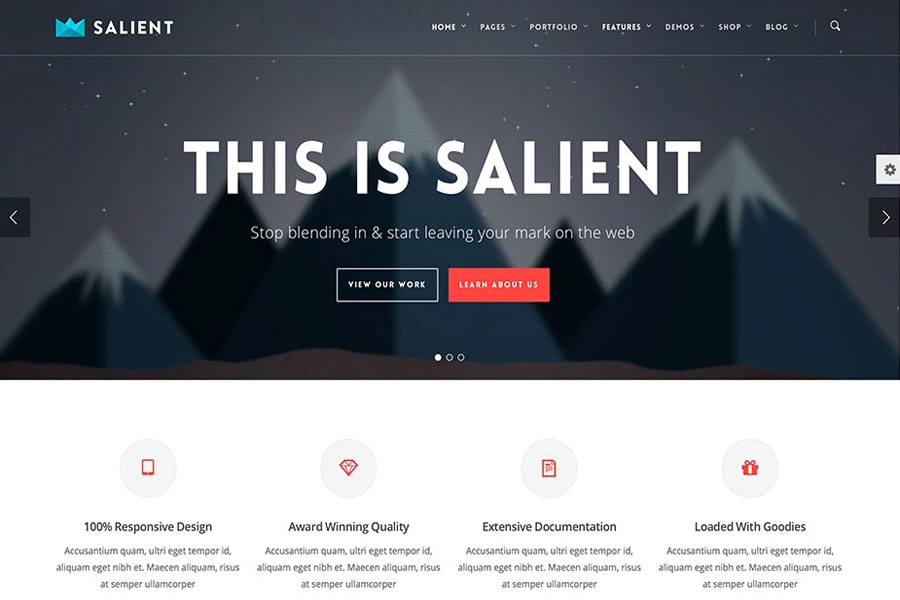 Visual Personalization Simplified:
Salient, an adaptable WordPress theme, accommodates every business niche with its customized version of the WPBakery plugin. Utilizing drag-and-drop technology, Salient simplifies the visual personalization process for all users.
Intuitive Layout:
With an intuitive layout and the impressive Nectar Slider feature, Salient ensures a difference in web design. The massive Options Panel remains easy to navigate, providing a seamless experience for users of all backgrounds.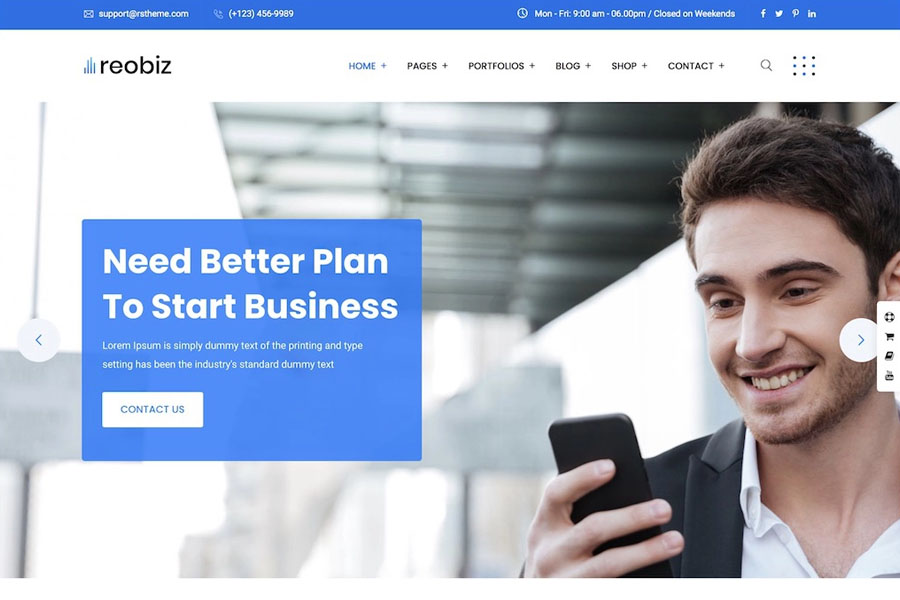 Attention-Grabbing Impact:
Featuring a slider on your website can be a game-changer, and Reobiz is an excellent WordPress theme. Excels in making a real impact on businesses. Promote your services and firm with a clean and minimal design that sparks curiosity.
Versatility and Compatibility:
Reobiz offers Elementor, WooCommerce, one- and multi-page demos, RTL compatibility, and tons of internal pages. Craft an impactful slideshow quickly with Slider Revolution, even without prior knowledge.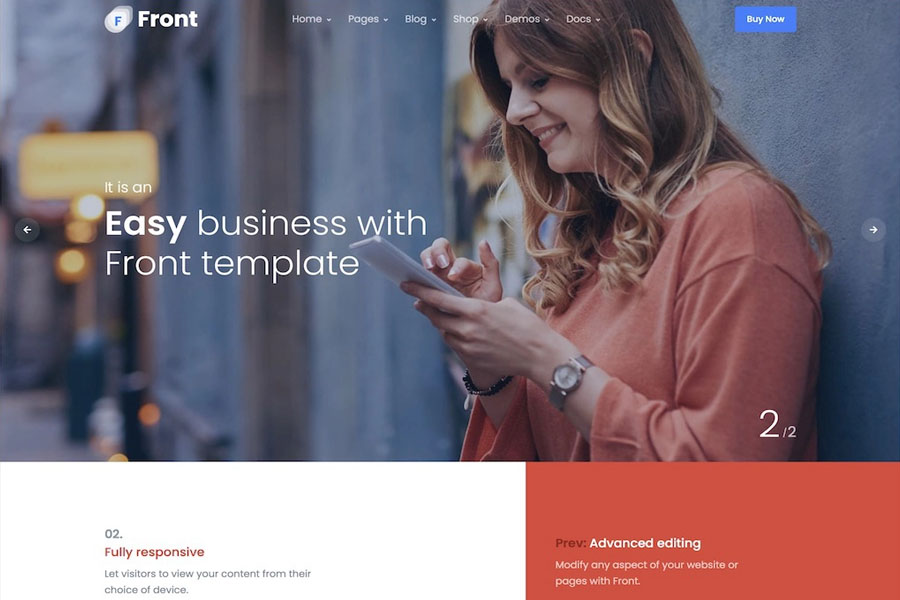 Instant Website Creation:
Front, a powerful business WordPress theme with a slider, streamlines the website creation process. Mix and match ready-to-use templates for a solid build while ensuring 100% customization to align with your branding regulations.
Optimized Performance:
Optimized for speed, mobile devices, and SEO, Front guarantees fantastic website operation. Suitable for online stores and job boards, Front is a versatile theme that caters to various business needs.
Choose from these outstanding WordPress themes with sliders to elevate your website's aesthetics, functionality, and user engagement. Whether you're in business, blogging, coaching, or health-related niches, these themes offer the perfect blend of style and substance for your online presence. Make an informed choice and let your website stand out in the digital landscape.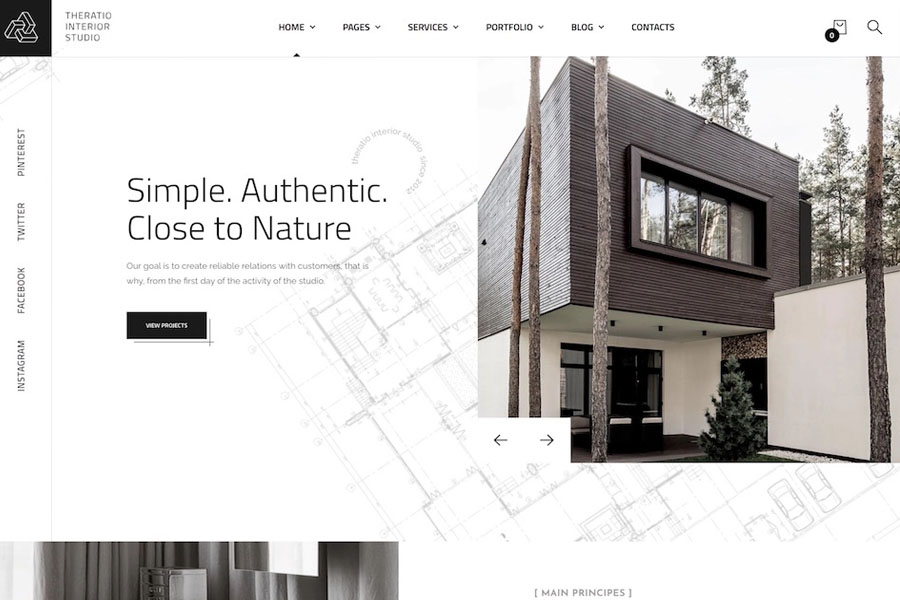 Quick-Start Excellence:
Theratio offers a seamless start for architecture websites, providing all the necessary perks and goodies. This modern and impressive WordPress theme ensures a quick start for novel projects. Whether sticking to default settings or diving into customization tweaks, Theratio lets you showcase projects, promote services, start a blog, create a slider, and even sell products.
First-Hand Experience:
To truly grasp the potential of Theratio, it's recommended to experience it first-hand by visiting its live demo preview.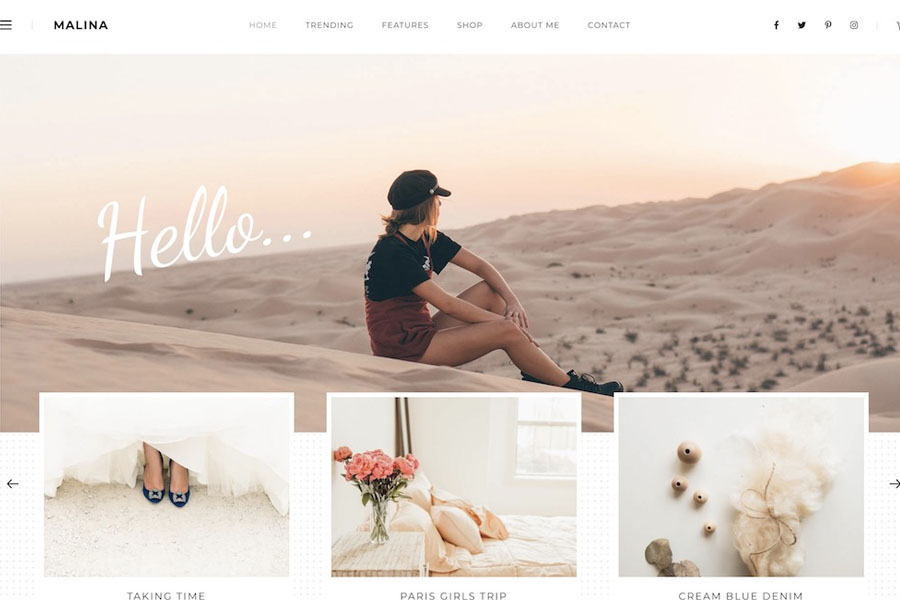 Blogging Made Easy:
Building a striking website, especially a killer blog, becomes a piece of cake with Malina. This WordPress theme with a slider offers a clean and creative look, enabling effortless website building. With different demos and Elementor page builder integration, Malina caters to both professionals and beginners.
Feature-Rich Toolkit:
Malina comes equipped with a one-click demo import, 5 headers, 2 hero sections, an Instagram feed, custom-made widgets, and sticky navigation. Regardless of your niche and industry, Malina is ideal for compelling content creation.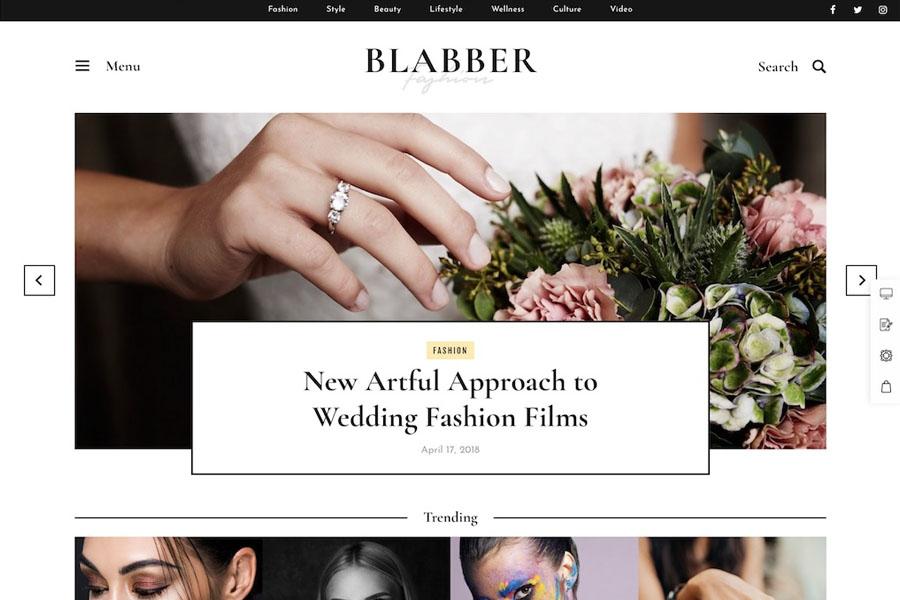 Time-Saving Demos:
For those venturing into the world of blogging or online magazines, Blabber stands out as the go-to WordPress theme. Instead of starting from scratch, save time and energy with Blabber's vast collection of ready-made demos and components. With 25+ precious samples, Blabber caters to various blog niches, including food, fashion, gaming, lifestyle, and tech.
Customization Freedom:
Customize anything and everything on Blabber using the included builder, ensuring a smooth journey from the start to the launch of a fresh new blog.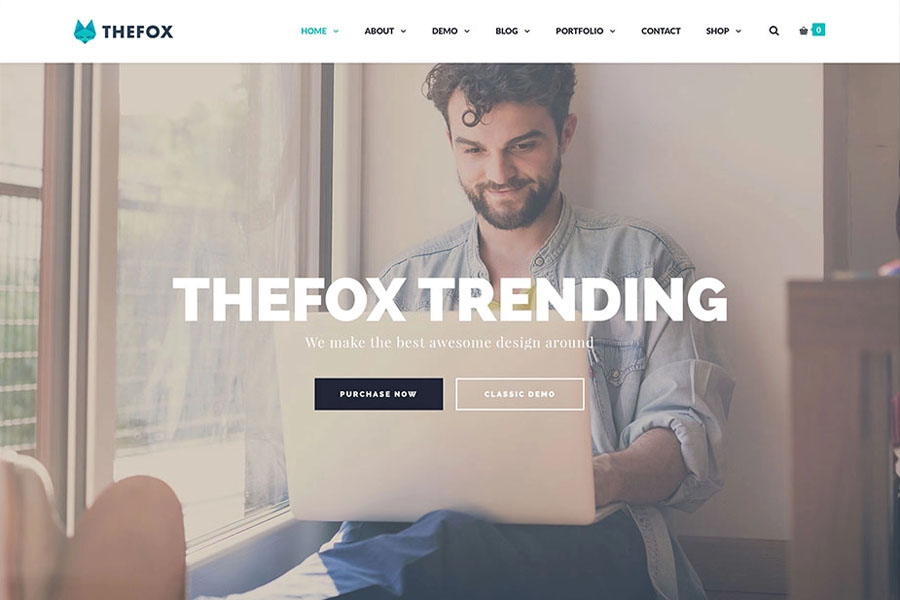 Versatile Design:
TheFox is a modern and ultimate WordPress theme designed to fit any purpose. With a flexible design, intuitive admin panel, and fantastic visual customization tools, TheFox significantly increases view counts. Offering 30 jaw-dropping home page design variations, TheFox allows for detailed and aesthetically pleasing websites.
Customization Mastery:
The Options Panel empowers users to design a website that matches their vision, and accessibility remains one of TheFox's main design pillars.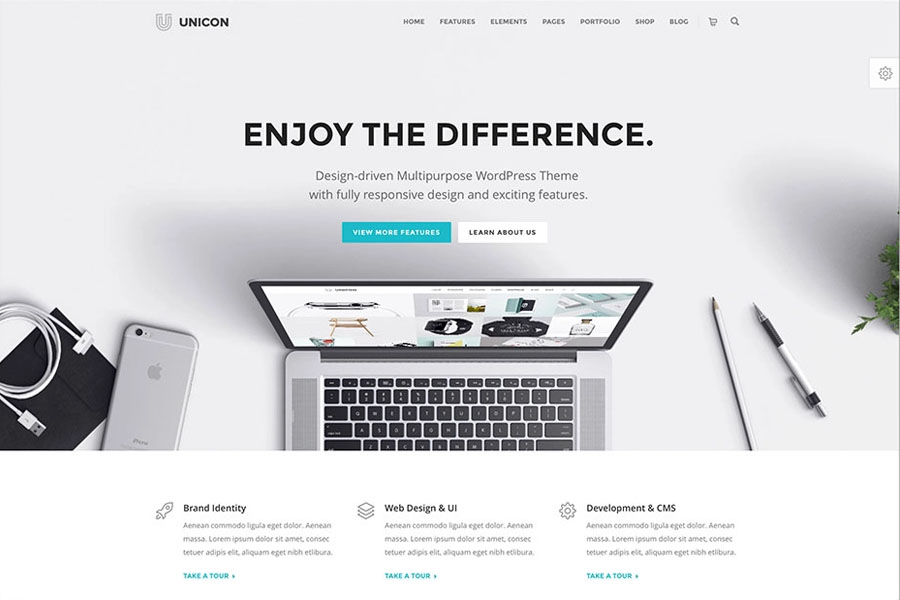 Universal Application:
Unicon is an amazing, design-focused WordPress theme suitable for any website, regardless of its niche. Whether for eCommerce shops, creative agencies, corporations, portfolios, or blogs, Unicon aims to establish a successful online portal.
User-Friendly Administration:
Unicon incorporates the renowned WooCommerce plugin for a trustworthy online shop. With a powerful yet intuitive administration panel, Unicon streamlines the website creation process for all site owners.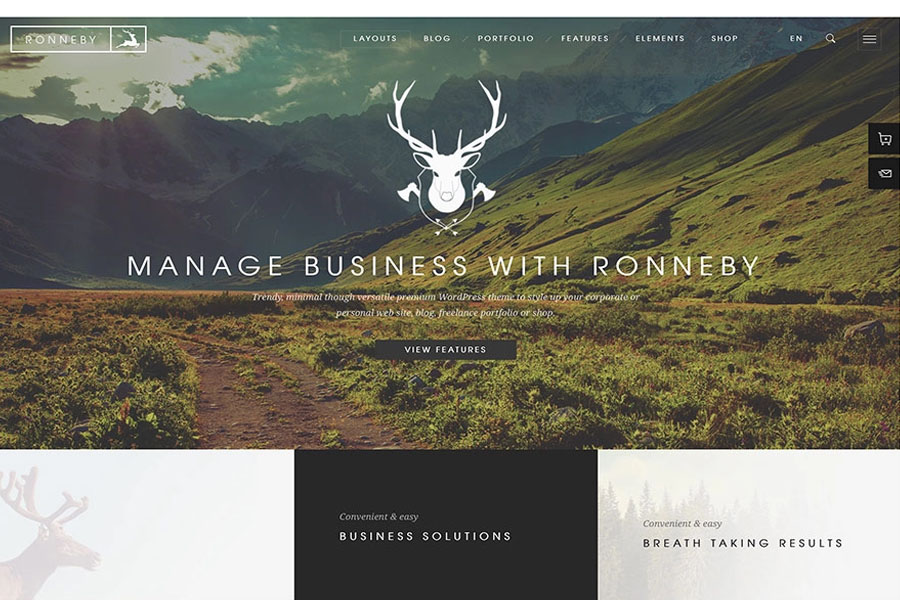 Stunning Design:
Ronneby is a modern WordPress theme set to revolutionize the industry with its excellent design and valuable features. With 40+ distinct layout variations and premium plugins like WPBakery, VC Premium, and Slider Revolution, Ronneby offers a premium experience to users.
User Loyalty Rewards:
Backed by a supportive system, Ronneby rewards user loyalty and commitment to quality and innovation.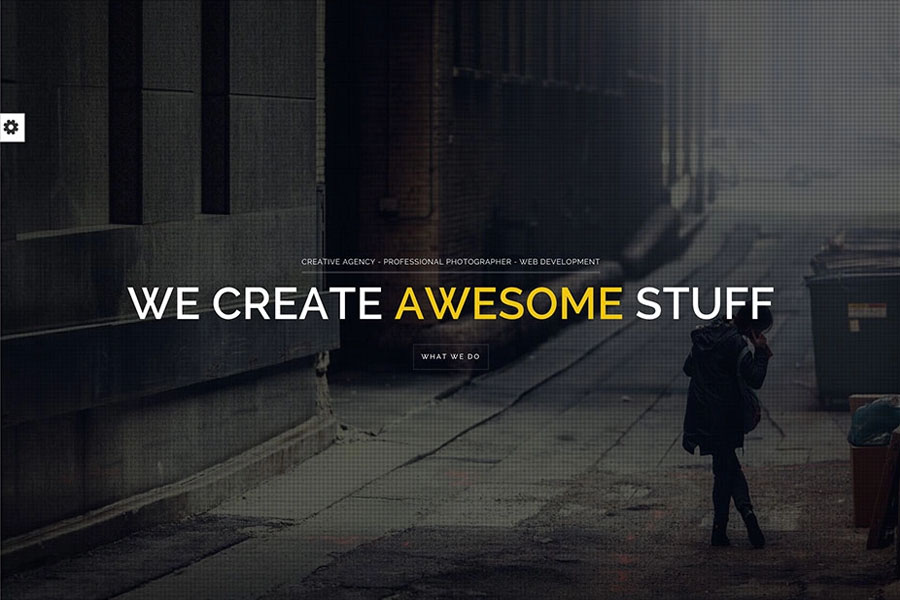 Adaptable Simplicity:
Brooklyn, an ideal choice for those valuing consistency and quality, is a simple, one-page WordPress theme with parallax capabilities. Adaptable to photography, design agencies, travel agencies, charities, and personal blogs, Brooklyn simplifies the website design process.
Effortless Import:
The one-click demo installer saves you the trouble of designing your site from scratch, and translation with WPML makes Brooklyn suitable for multi-cultural networks.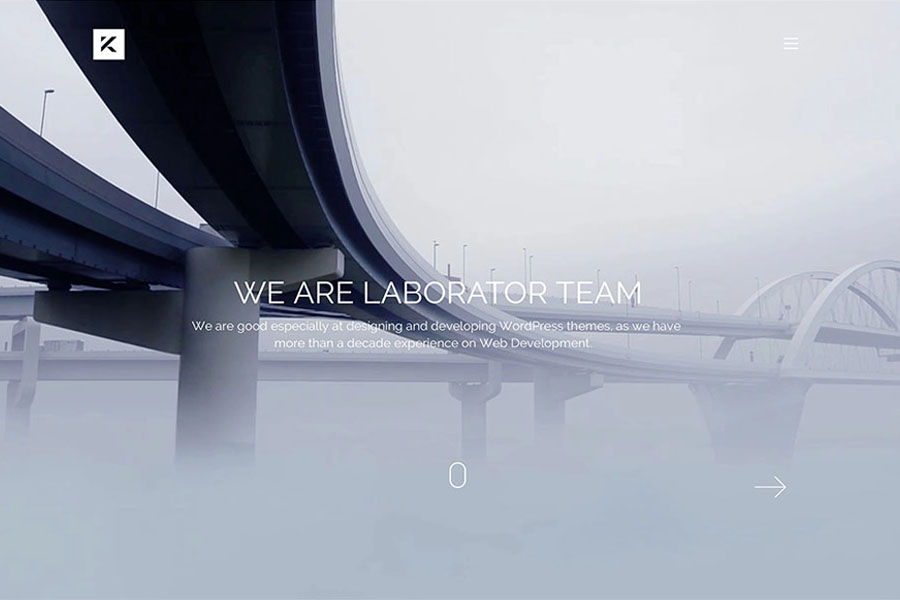 Unmatched Popularity:
Kalium stands as one of WordPress's most popular themes, boasting 46,000+ happy customers. Its quality justifies its popularity, offering a user-friendly experience and unrelenting attention to detail.
Multilingual Excellence:
Fully translatable with .po and .mo files, Kalium facilitates the creation of a multilingual site using WPML. With special shortcodes for all site elements, personalization becomes easy, and Slider Revolution aids in designing impactful slides for businesses.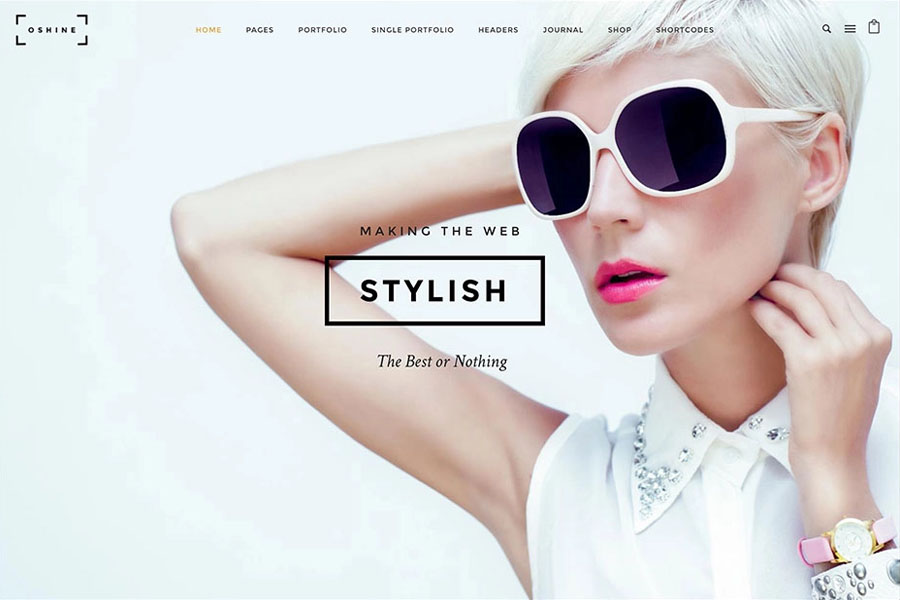 Versatile Design Mastery:
Oshine, a gorgeous WordPress theme, caters to those aiming for a successful web page. With a versatile, multi-layout design offering 50+ demos, Oshine aims to WOW online followers.
Advanced Customization:
Control every element of your site with Oshine's versatile drag-and-drop page builder. Regardless of technical background, users gain access to advanced customization options without the need for coding knowledge.
Responsive Display:
Fully responsive, Oshine ensures your content looks spectacular on smartphones and tablets.
For further information on Oshine, explore the live preview.
Conclusion
In conclusion, the diverse array of responsive WordPress themes presented here showcases the epitome of design excellence and user-friendly functionality. Whether you're crafting a blog, setting up an online store, or establishing a striking online presence. Responsive WordPress themes offer the perfect blend of versatility and responsiveness. Elevate your website with the power of responsive WordPress themes, ensuring a seamless experience for users across various devices. Embrace innovation, captivate your audience, and embark on a journey of digital success with these exceptional themes tailored to meet the demands of the modern online landscape.
Sponsored Content