In the vast landscape of eCommerce, choosing the right Woocommerce WordPress themes is paramount to the success of your online store. Over the years, I've meticulously curated a list of the 39 best WooCommerce themes for 2023, each tailored to enhance your webshop's functionality and aesthetics. Let's delve into the top 10 that stand out from the crowd.
Best Woocommerce WordPress themes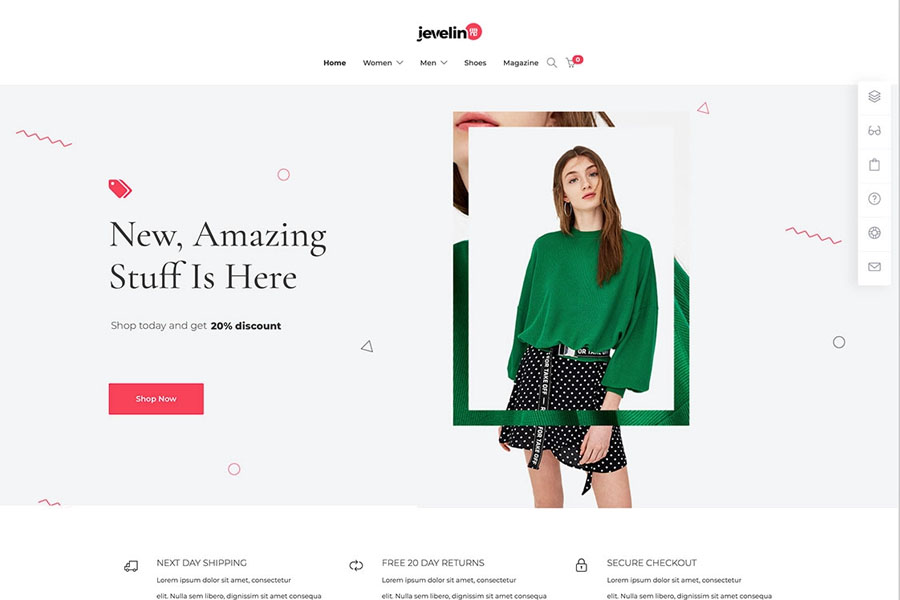 Jevelin, hailed as the most popular Woocommerce WordPress theme, seamlessly combines ease of use with exceptional convenience. Boasting 40+ customizable elements through an intuitive page builder, Jevelin prioritizes functionality without compromising on aesthetics. Powered by the robust WooCommerce plugin, its online shop templates are not only visually appealing but also well-equipped to handle payments and shopping carts effortlessly. Dive into the world of Jevelin to elevate your web presence instantly.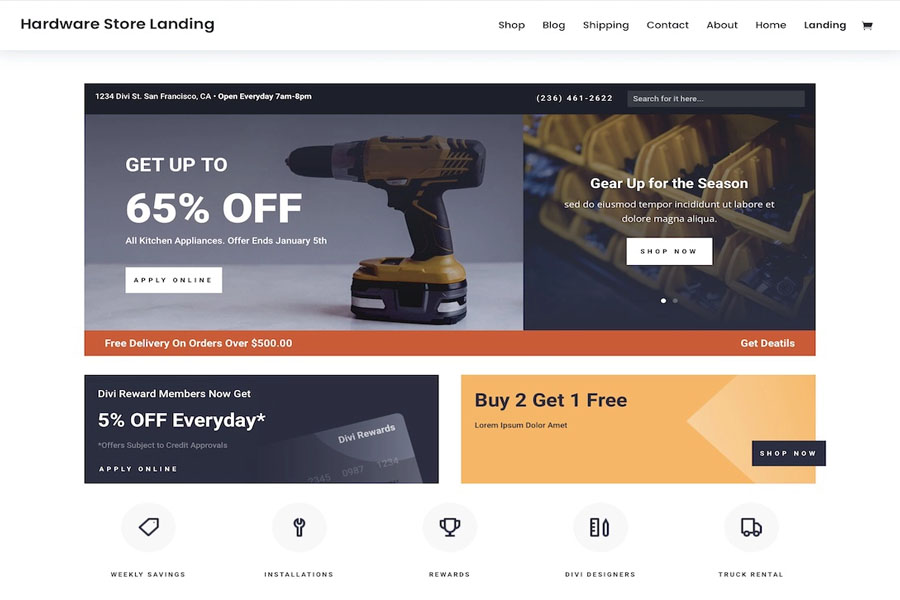 Divi stands as a WooCommerce theme powerhouse, offering a staggering array of demos, templates, and features. With a user-friendly builder, Divi caters to every industry and product range. Whether you're establishing a niche or a general store, Divi provides a seamless experience. The best part? You can start for free, and test its capabilities, and once you experience Divi's excellence, there's no turning back. Embrace Divi to revolutionize your eCommerce journey.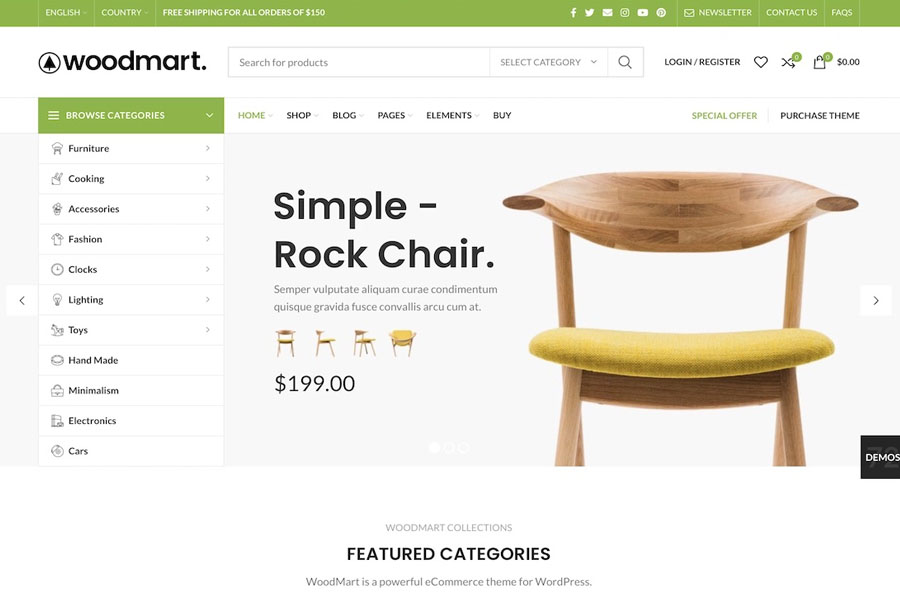 WoodMart emerges as an all-encompassing WooCommerce theme, presenting over 70+ demos for diverse eCommerce creations. Suitable for any niche, WoodMart minimizes the need for extensive customization while ensuring a delightful user experience. Regular updates and a stellar support team add to its appeal, making it a lasting choice for all your eCommerce projects. Unleash the potential of WoodMart for a seamless and visually appealing online store.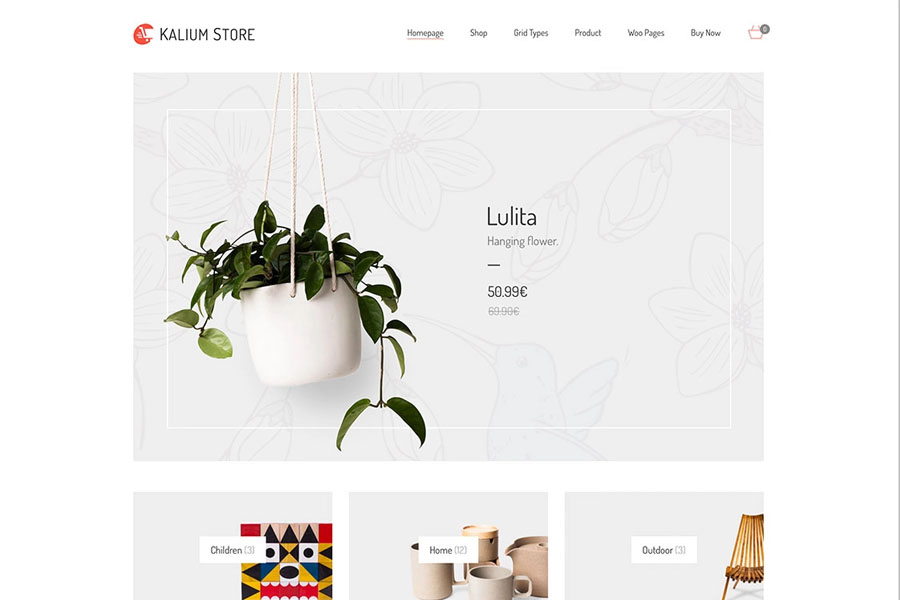 Kalium distinguishes itself as a fast-loading and robust WooCommerce theme, integrating seamlessly with the WPBakery page builder and the attractive Revolution Slider. Its out-of-the-box WooCommerce integration and professional-quality templates position it as a strong contender in the market. Showcase your products with style, market effectively, and make sales from day one with Kalium's powerful and colorful features. Elevate your user experience with Kalium's expansive configuration options.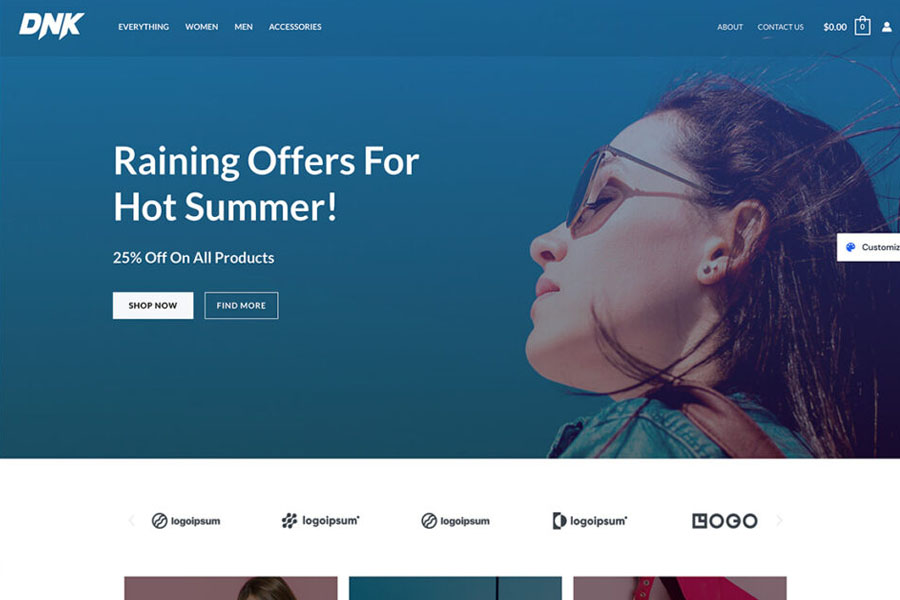 Astra stands out as one of the most versatile WordPress themes with flawless WooCommerce integration. Boasting 30+ predefined eCommerce demos, Astra offers compatibility with Gutenberg, Elementor, and Beaver Builder optimized starter websites. Optimized for exceptional speed, Astra enhances conversion rates, coupled with features like an optimized drop-down cart, product catalog, and sales bubbles. Experience epic performance across multiple mobile locations with Astra's fantastic capabilities.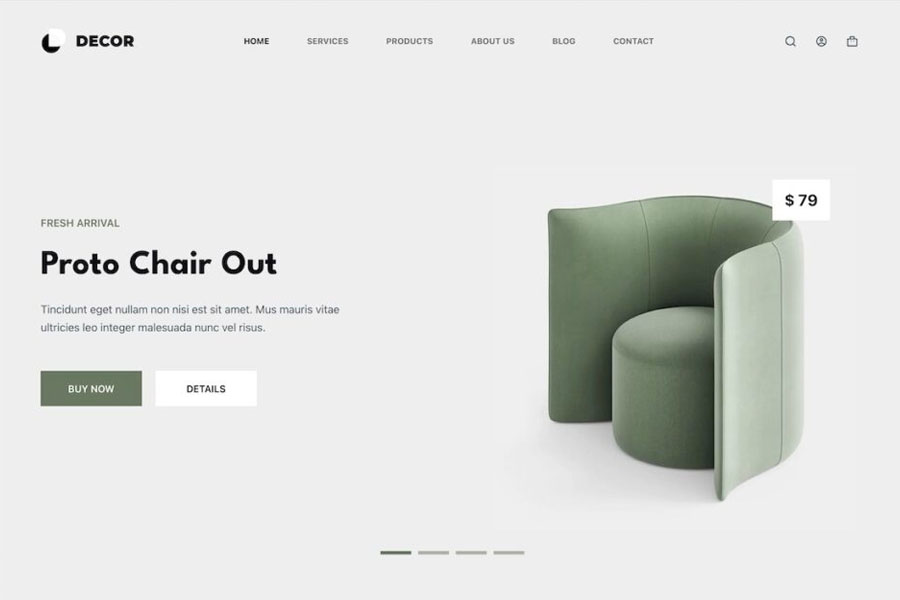 Blocksy injects innovation into eCommerce website creation, offering optimization based on the latest web standards. Customize everything with ease, from a dark mode switcher to custom widgets and live search functionality. Blocksy's WooCommerce integration includes a special product quick view, Ajax adds to cart, and beautiful product gallery styles. Start for free and unlock even more features as needed, making Blocksy a dynamic choice for creating the best eCommerce website.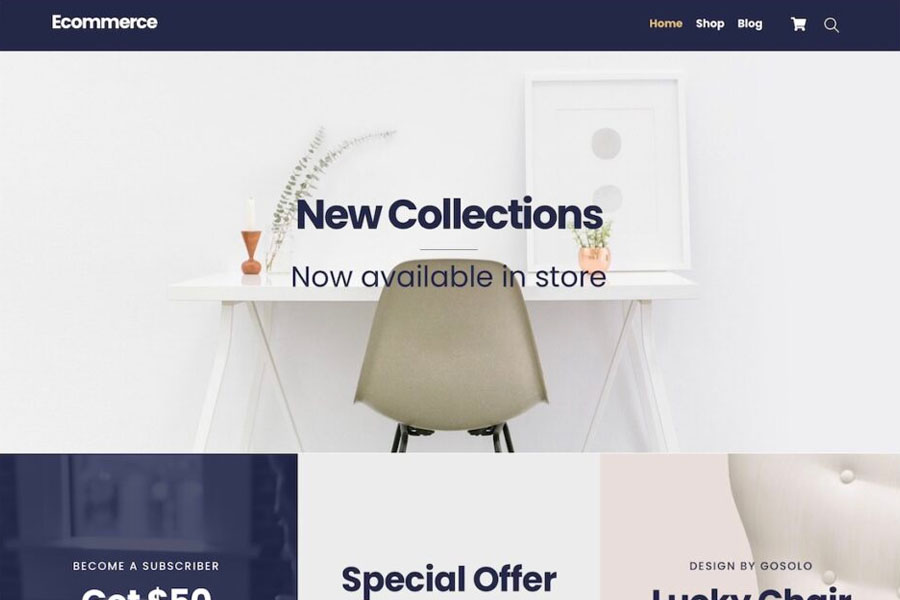 Ultra positions itself as a Woocommerce WordPress theme guaranteeing the swift creation of a high-speed online store. With a plethora of available demos to kickstart your project, Ultra encourages customization for a unique online presence. Benefit from multiple page layouts, header and footer styles, twelve extra add-ons, and a fantastic WooCommerce shop. Shape your online store effortlessly with Ultra.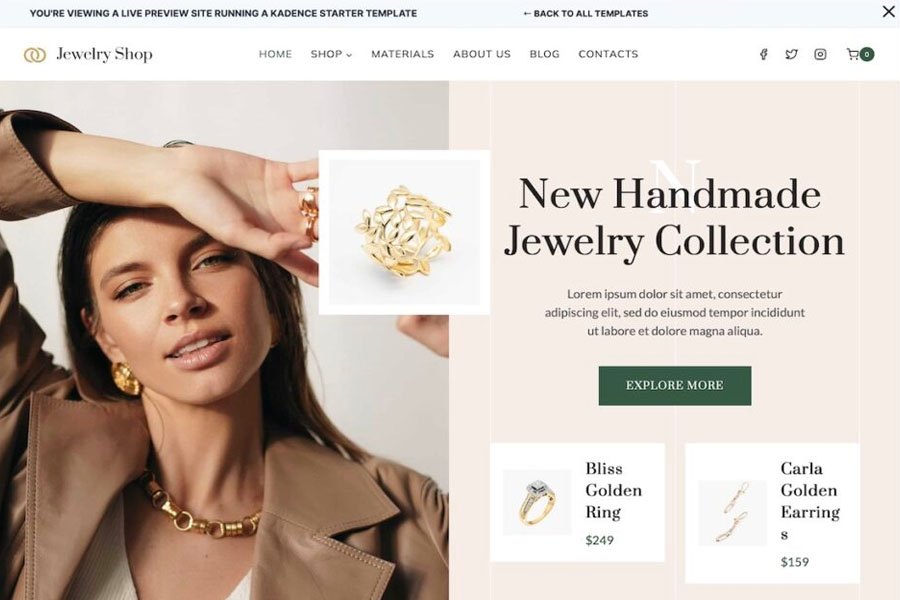 Kadence silently takes the lead with features designed to create superb online shops across various niches and industries. Ready-to-go base and eCommerce layouts offer complete control through Gutenberg, Elementor, or Beaver Builder. Enjoy a code-free experience with the theme's live customizer, ensuring your eStore meets modern standards and aids in business growth. Kadence is the go-to choice for a superb online shopping experience.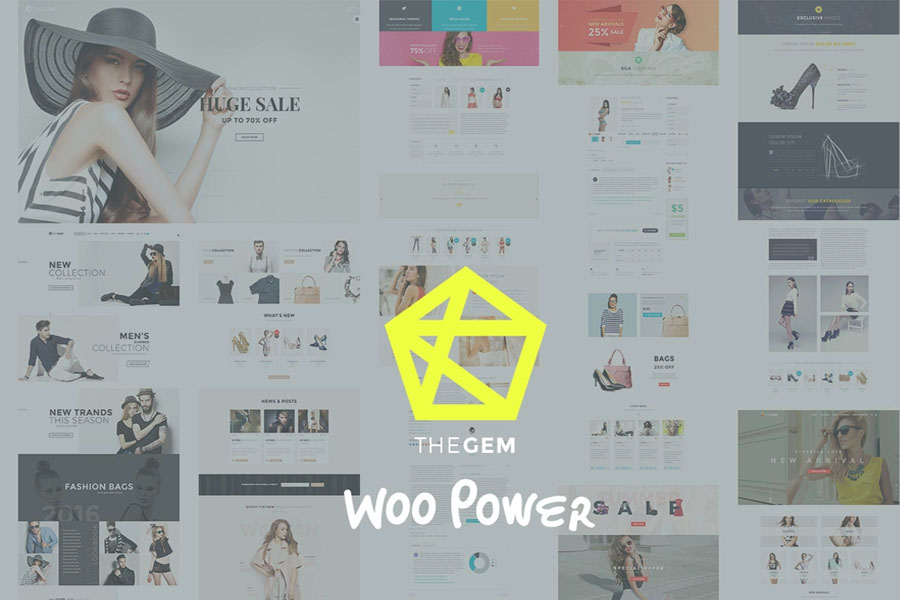 TheGem stands out as an easy-to-use WooCommerce WordPress theme with a vast selection of 400+ beautiful demos. Advanced theme settings and compatibility with WPBakery provide an intuitive environment for branding and customization. With a fully integrated and visually styled WooCommerce eCommerce plugin, TheGem ensures your products go live, capturing the attention of your target audience from day one.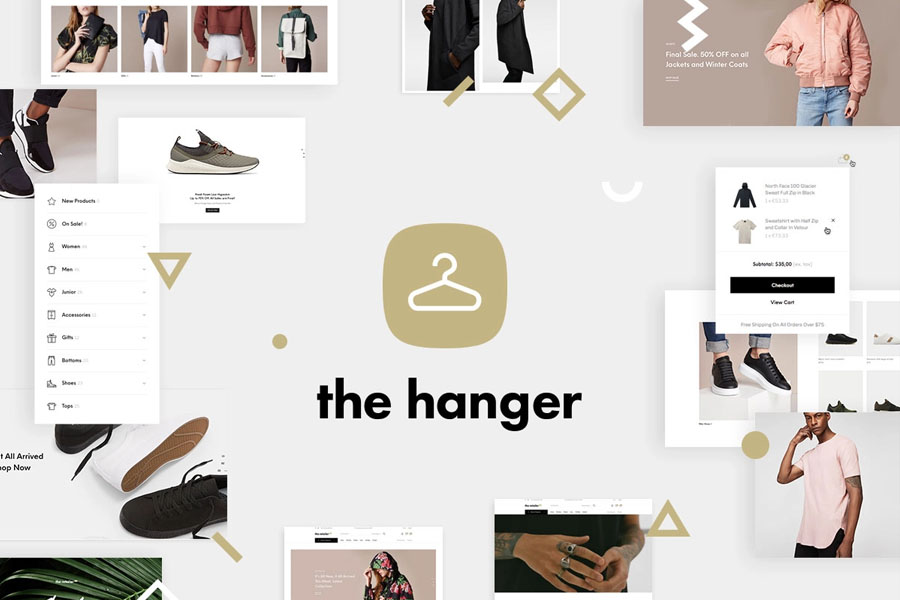 The Hanger is a feature-rich WooCommerce theme, designed to make the process of building your online shop comfortable and efficient. With captivating home and product pages, multiple contact sections, a streamlined checkout process, and an integrated blog system, The Hanger has everything you need. Its user-friendly customization options make it suitable for both beginners and experienced coders alike.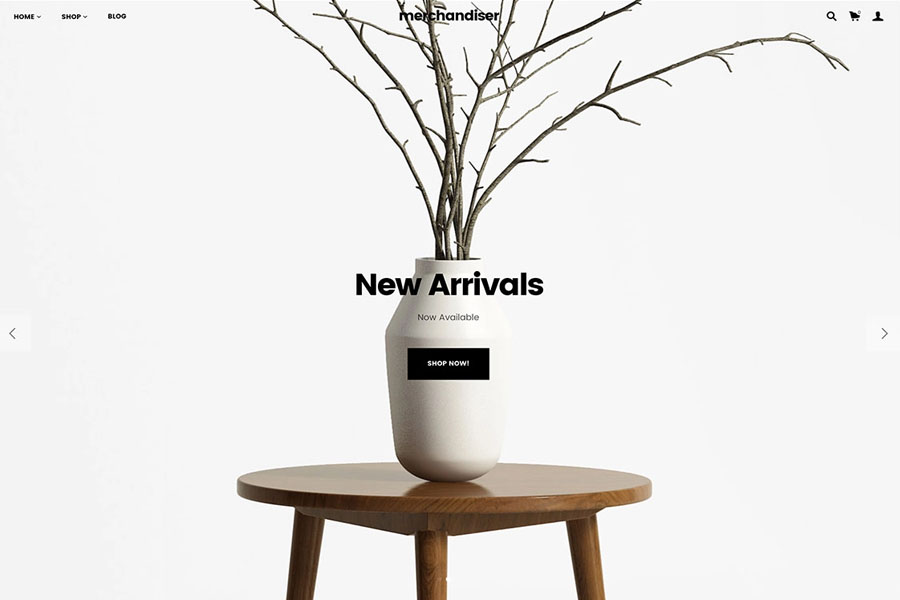 Merchandiser stands out as a captivating and attractive WordPress multipurpose WooCommerce theme. Commandeer vast product collections effortlessly with its user-friendly features.
Utilizing the powerful WPBakery builder and flexible Live Customizer, crafting layouts from templates or starting from scratch becomes an intuitive and uncomplicated process. Tailor every aspect of your end-users browsing and shopping experience with numerous configurable options through advanced theme settings.
Features like the Off-Canvas Shopping Cart and infinite scrolling galleries keep users engaged, while a splendid ad revenue system and seamless WooCommerce plugin integration solidify Merchandiser as a complete e-commerce package.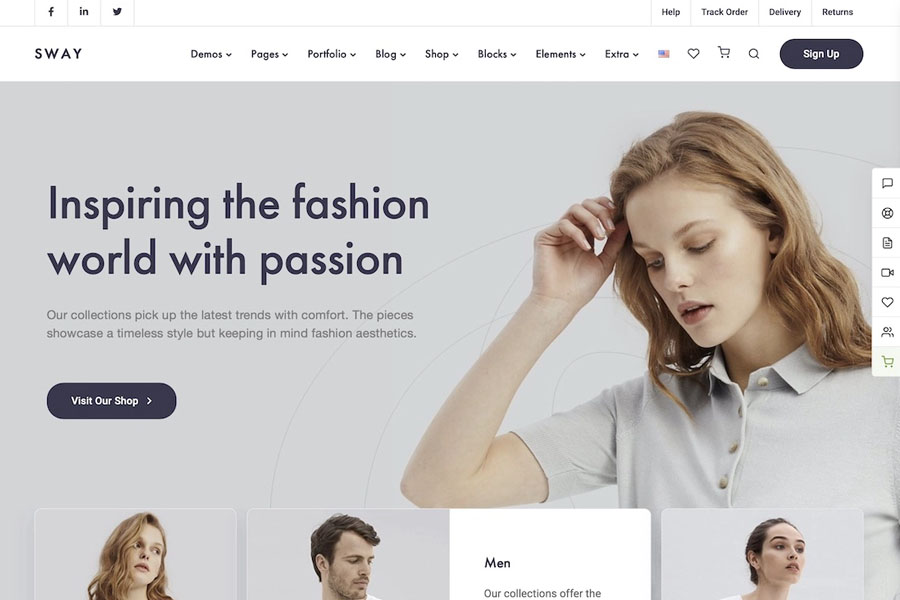 Sway emerges as an excellent WooCommerce WordPress theme equipped with everything you need to run a successful online store. Beyond the main demos, access multiple shops and single product layouts that are 100% editable.
Noteworthy is Sway's excellent page loading speed, crucial for any eCommerce website, coupled with mobile optimization. Regular updates, great support, extensive documentation, and a codeless experience ensure success in online selling. Whether you're starting one or ten online businesses, Sway is ready for the challenge.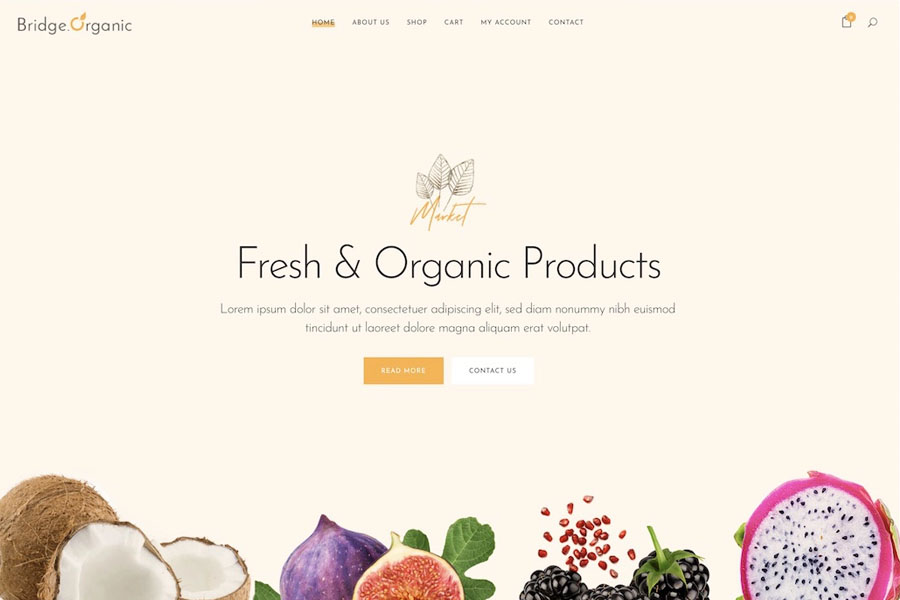 If you aspire to start an e-commerce business, Bridge is a standout WooCommerce theme calling for an outstanding online store. Encompassing various niches from fashion to food, gadgets, and furniture, Bridge offers an extensive array of 610+ spectacular demos.
Customize and fine-tune your chosen demo, infuse it with your branding, and start selling right away. With numerous options and possibilities, Bridge allows you to precisely tailor your WooCommerce-powered online store to your ideas and plans.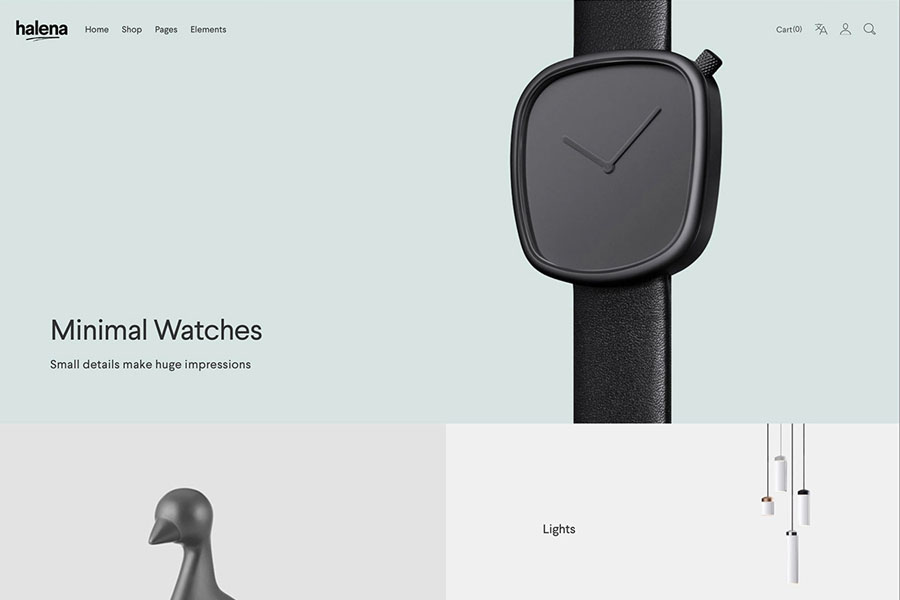 Halena provides the perfect platform for users of any background and experience to open an online shop effortlessly. A visual builder simplifies page creation and design with a multitude of customization options.
Halena excels in guiding you to make sales by showcasing your finest wares in an impressive and responsive presentation. With attractive visual effects and minimalistic design, Halena lets your products do the talking, facilitating business growth and profit.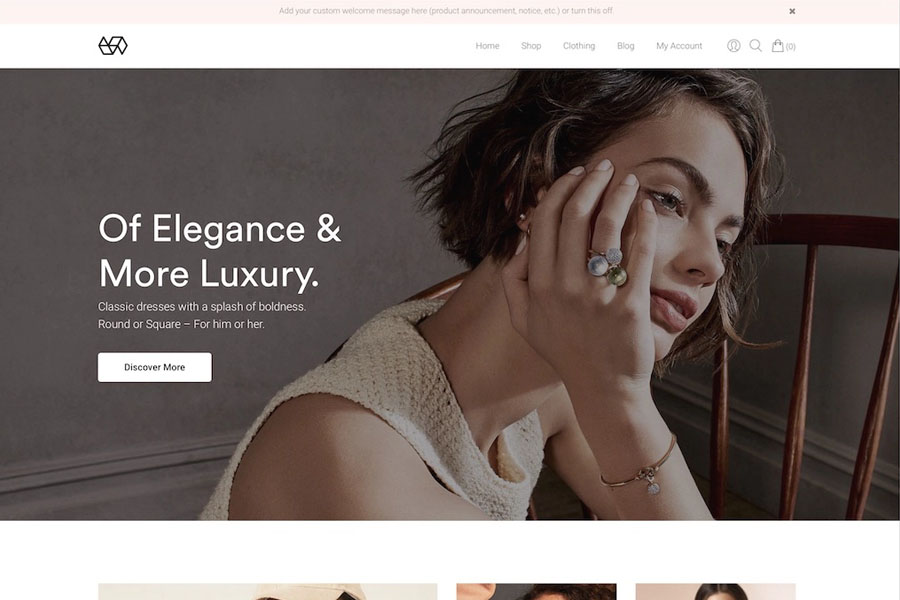 Webify serves as a multipurpose theme that excels as a WooCommerce WordPress theme. Establish an online shop you desire with a full-blown demo for a quick start, easily customizable to fit your needs.
Webify, suitable for beginners and advanced users alike, offers a user-friendly drag-and-drop page builder, eliminating the need for strenuous work. Embark on your online journey with Webify and make a strong impact from the start.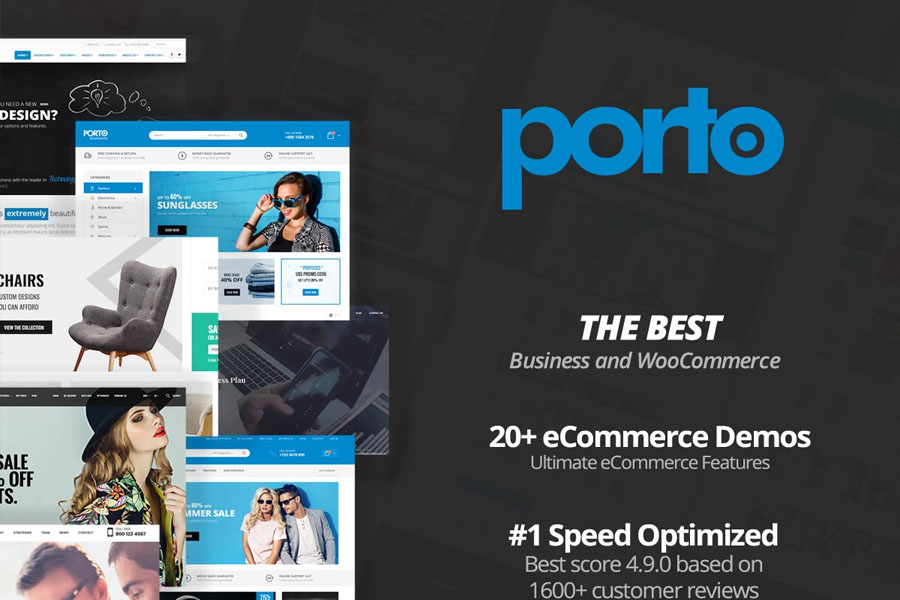 Porto stands as the ultimate theme for a seamless eCommerce experience. A multipurpose eCommerce theme, Porto ensures your website functions smoothly, delivering an impressive shopping experience across devices.
Mix and match ready-to-use demos, headers, inner pages, and layouts for a refined look. Customization is a breeze, achievable by anyone, thanks to Porto's user-friendly features. Enjoy additional benefits like Slider Revolution, search engine optimization, retina readiness, and enticing CSS3 animations.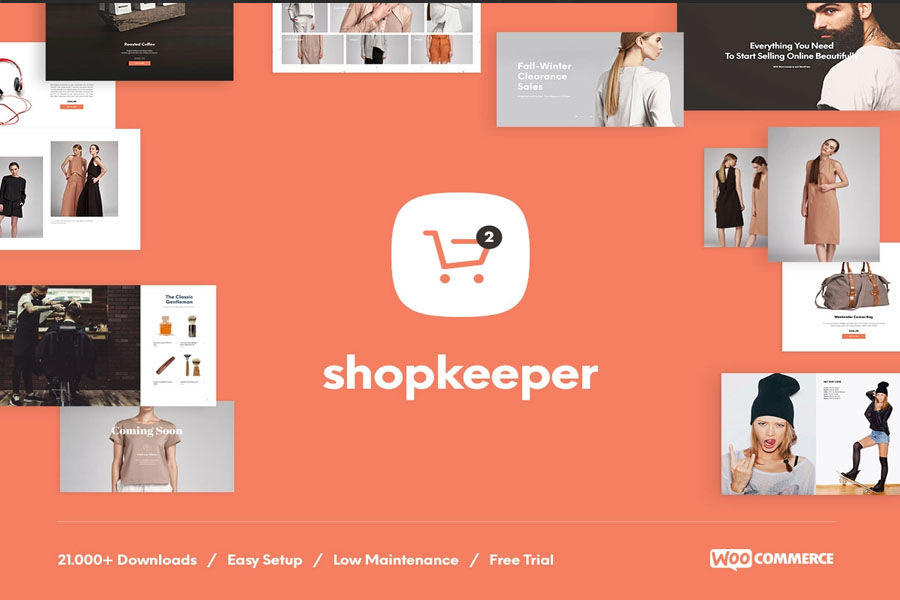 Shopkeeper is a sleek WooCommerce multipurpose theme designed for any webshop. Boasting enhanced aesthetic appeal and high functionality, it supports the sale of tangible and digital products.
Every page element is finely adjustable, allowing a high degree of personalization. With easy-to-use pre-built theme layouts, even new users can find success without the need for code modification. Shopkeeper stands out as one of the fastest eCommerce themes available today.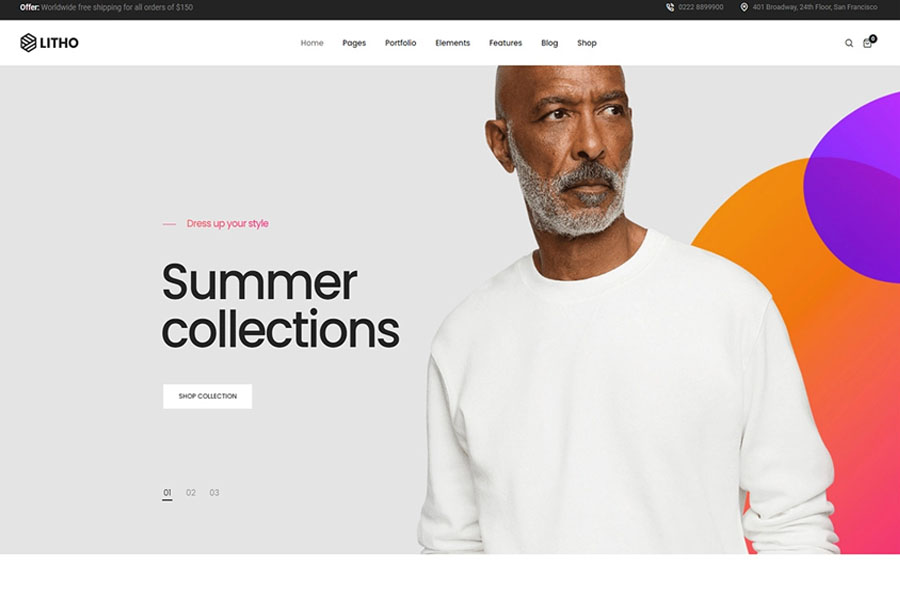 Setting up an online store becomes a breeze with Litho's WooCommerce WordPress theme. Offering numerous demos, page layouts, features, and special eCommerce sections, Litho caters to both product and service sellers.
Whether you're a beginner or an expert web developer, Litho ensures a pro-level WooCommerce-based website with a fast start through one-click demo data import.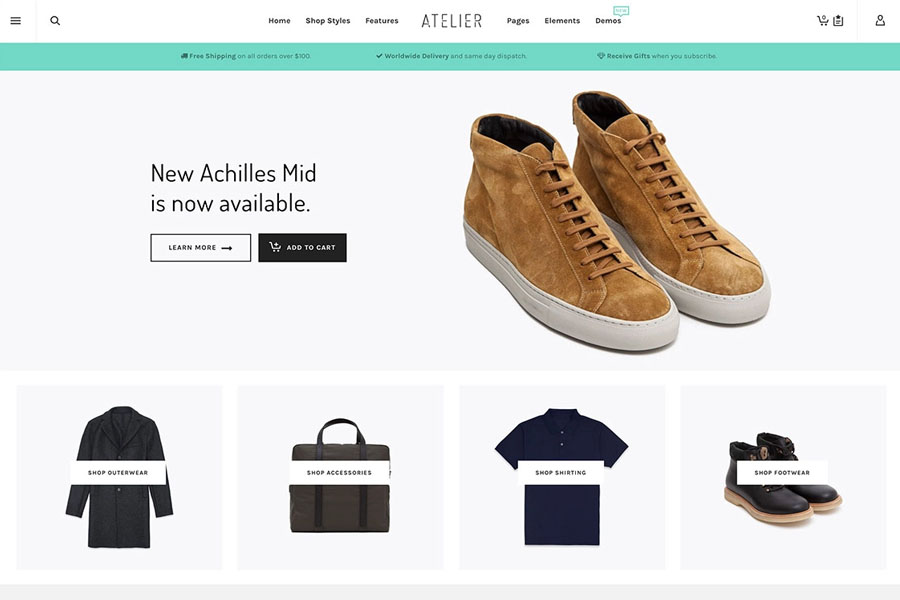 Atelier proves to be an excellent WordPress theme for setting up a functional online commerce page quickly on WordPress. Utilize the WPBakery Page Builder for a drag-and-drop building experience, enhancing website creation.
Thanks to WPML compatibility, reach a global audience by translating WooCommerce into any language. Modify every aspect of your website, ensuring the result aligns with your vision, and rely on customer support for assistance during customization or installation.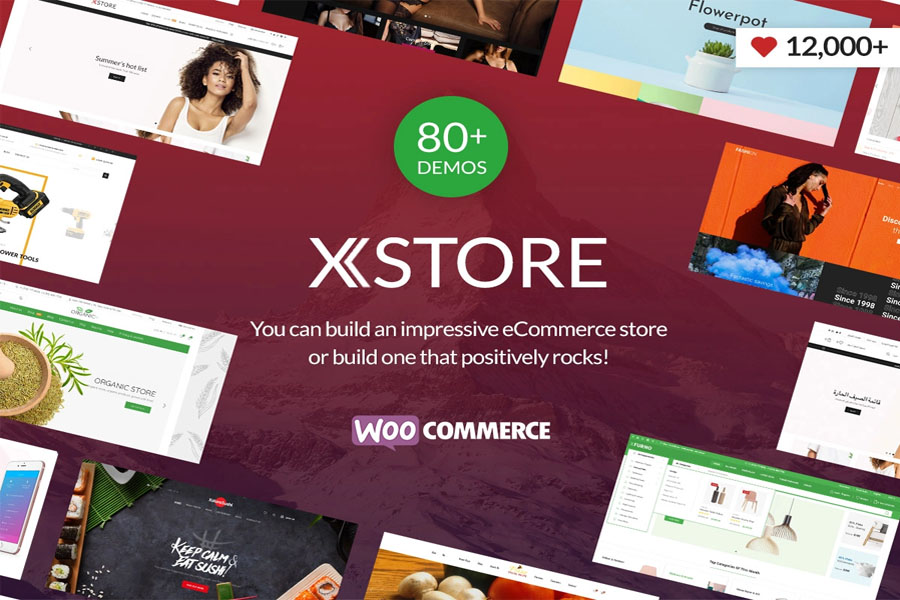 XStore emerges as a modern and eclectic WooCommerce theme, simplifying the launch of an eCommerce website. Packed with powerful premium plugins, including WPBakery, Slider Revolution, and Contact Form 7, XStore streamlines the website-building experience.
Offering a collection of professionally designed popular WordPress themes, all readily importable with a single click, XStore caters to artisans and handcrafted creators, providing a seamless, professional interface from day one. Explore the possibilities with XStore for a refined and successful eCommerce venture.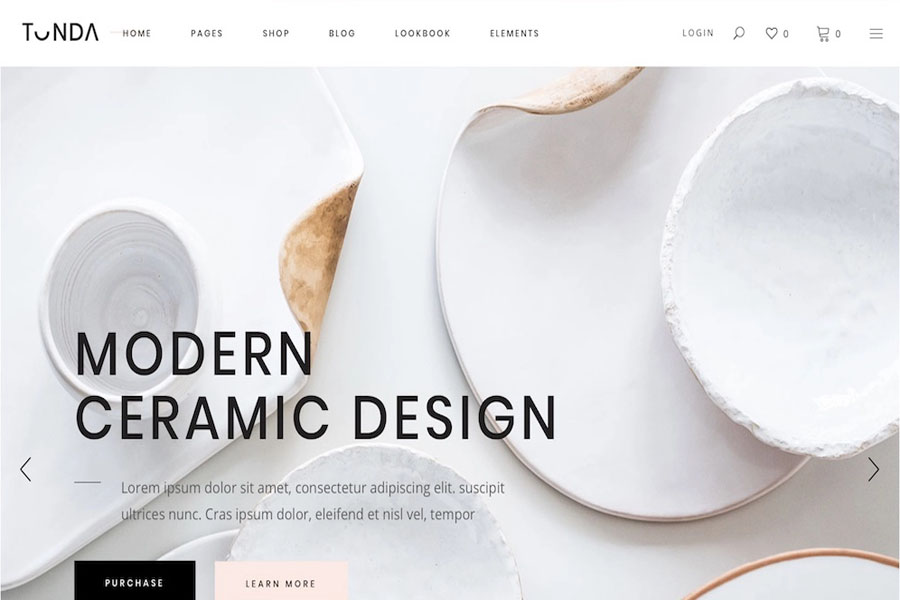 Tonda breaks away from the monotony of typical online store layouts, offering a clean, creative, and contemporary WooCommerce theme. It breathes new life into your products, presenting them on the web with luxury and elegance.
Despite its minimal web design, Tonda sparks interest and offers essential features such as a drop-down cart widget, quick view, store locator, newsletter pop-up, order tracking, user login/register forms, and ready-to-use layouts. Fall in love with Tonda's unique approach to showcasing your items.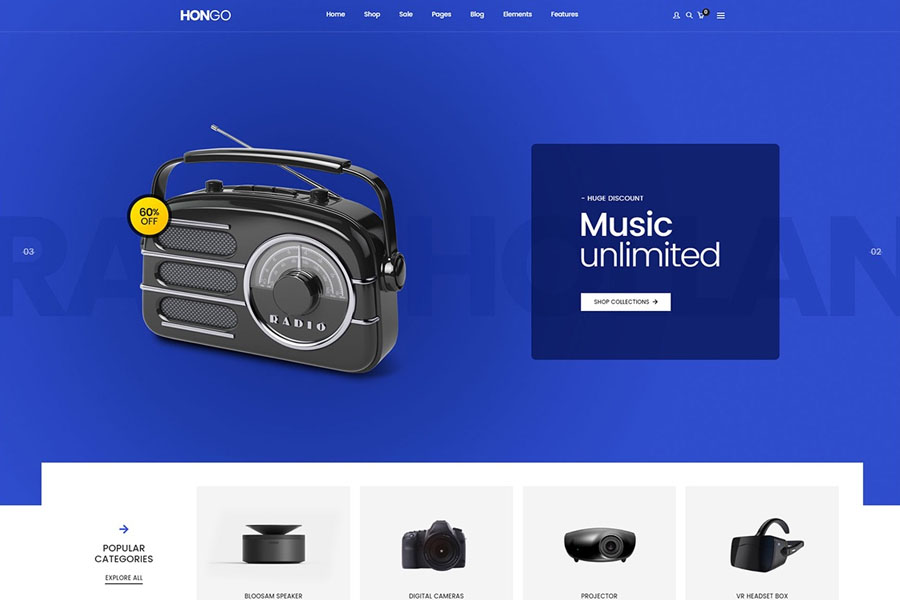 You don't need to be a coding expert to establish an eCommerce website with Hongo. This user-friendly WooCommerce WordPress theme caters to both beginners and advanced users, providing 11 distinct concepts for creating diverse layouts for your conversion-driven eShops.
Hongo comes with the WPBakery page builder, ensuring that anyone can unleash their creativity effortlessly. Optimized for fast loading speed and SEO, Hongo guarantees a seamless online shopping experience. Impress your audience and streamline your website creation process with Hongo.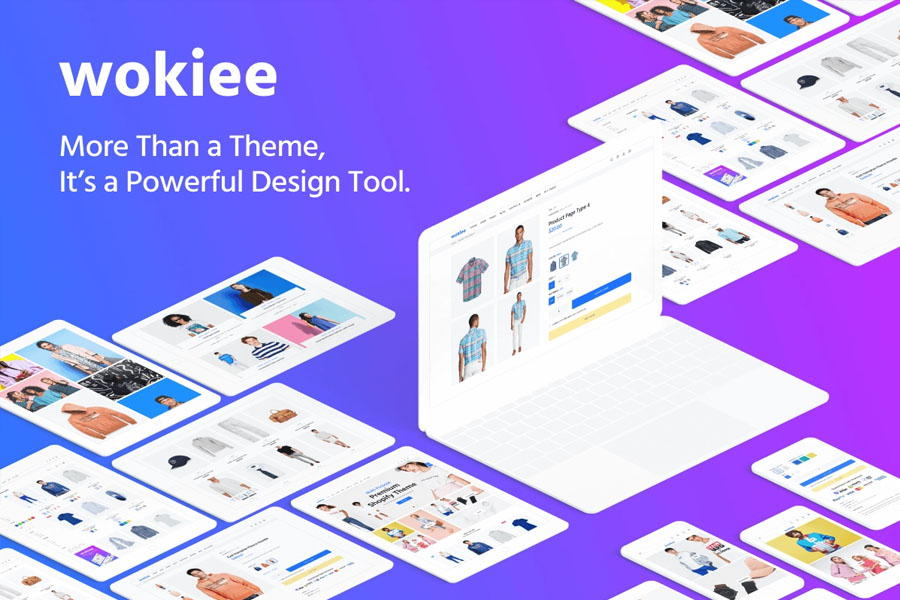 Wokiee stands as a powerful and easy-to-use WooCommerce WordPress theme suitable for any online store. Whether you're selling books, smartphones, bikes, or a myriad of other products, Wokiee has you covered.
With Elementor drag-and-drop page builder integration, Wokiee empowers everyone to become a pro at building eCommerce websites. Additional features include WPML support, Slider Revolution, full Gutenberg support, an advanced mega menu, and a product quick view. From start to finish, enjoy constructing your ideal online shop with Wokiee.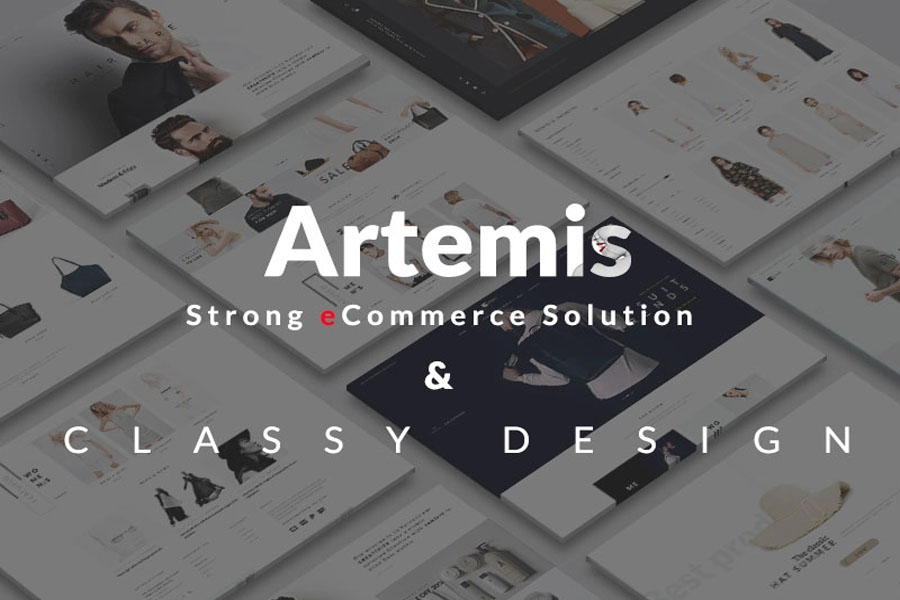 Artemis boasts multiple demos, custom elements, WPBakery, and Slider Revolution, making it highly customizable and easy to craft with its live customizer. With various layout styles and pages for products, Artemis allows you to change colors, posts, and page views in real time.
As strong as the Greek god it's named after, Artemis offers premium quality features, pre-built options, and versatility. Enjoy free updates at constant periodicity, making Artemis a theme worth getting right away for an exceptional online store.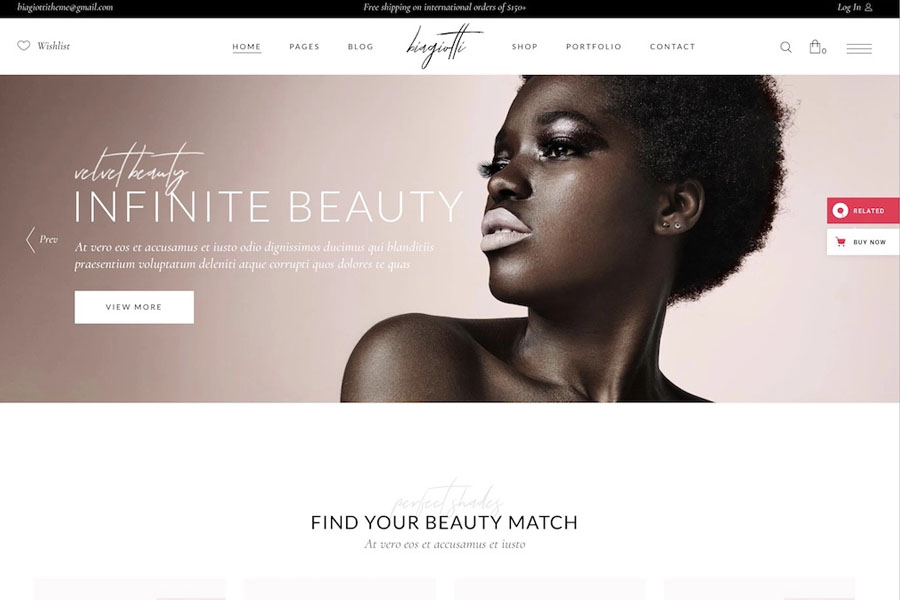 Biagiotti emerges as a WooCommerce WordPress theme tailored for anything beauty and cosmetics-related. Handling everything for your convenience, Biagiotti offers striking designs and practical features, providing plenty to take advantage of for establishing a jaw-dropping webshop.
Choose from 6 ready-made home page designs and leverage every possible inner layout to complete the building process faster. With Biagiotti, enter the industry with a visually stunning and high-performing online store.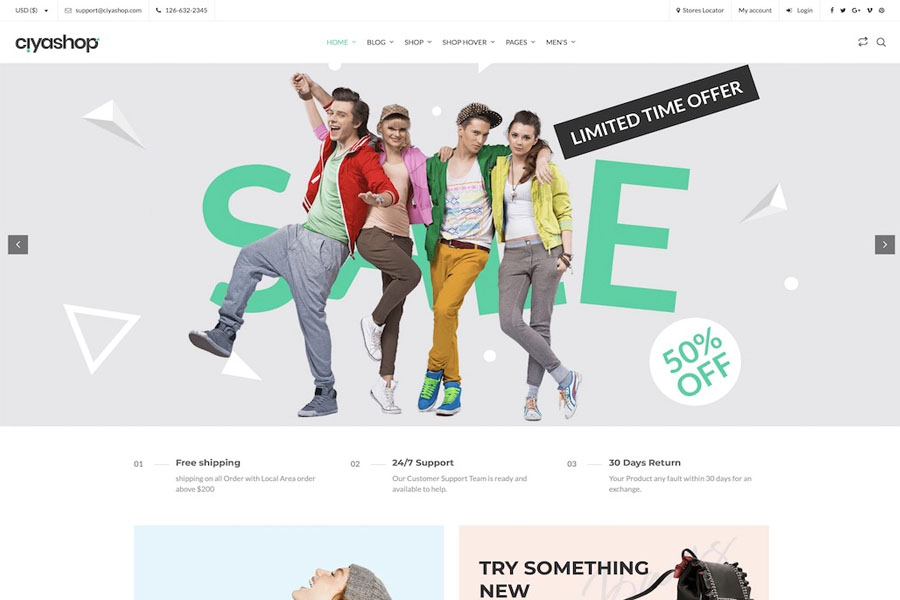 Little work is required to have a fully functional online shop live with the CiyaShop WooCommerce theme. Select from 90+ ready-to-use demos, and the end result will be a cutting-edge web store that everyone will enjoy.
CiyaShop offers awesome header styles, blog features for content marketing, list and grid views, Instagram feed, and add-to-wishlist functionality. With CiyaShop, there's no need to waste time – build your dream shop and bring it to reality effortlessly.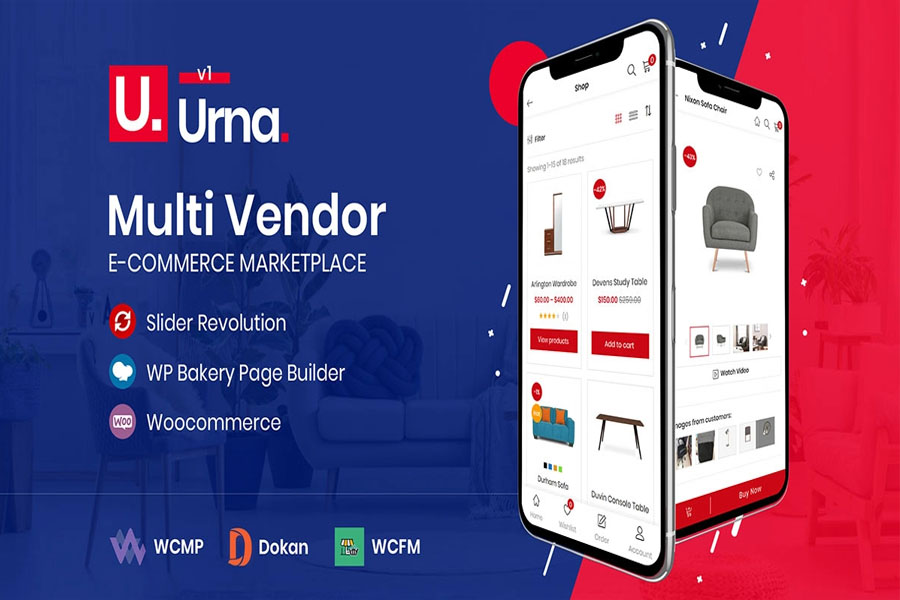 Urna stands out as a striking, powerful, and user-friendly WooCommerce marketplace theme compatible with popular multivendor marketplace solutions. If you're ready to start pushing items online, Urna is an outstanding choice.
Let Urna take care of the hard work while you fine-tune the design to follow your branding. Features like Slider Revolution, various shop and product layouts, speedy loading, SEO optimization, and multi-language and currency support make Urna the go-to theme for building a sophisticated multi-vendor marketplace.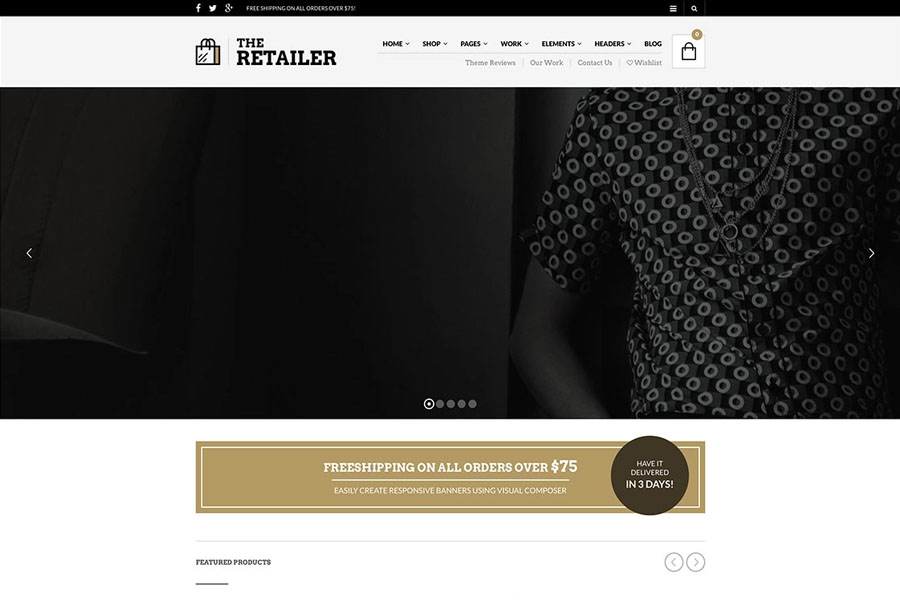 Consumers do not appreciate mediocrity or sloppy design choices, and The Retailer understands that. Customize an impressive website with this WordPress theme, thanks to its interactive and intuitive Theme Options Panel.
With plenty of pre-built layouts for pages and distinct navigation styles, The Retailer is quicker, more user-friendly, and enhances response rates. Get ready for epic online promotion with The Retailer.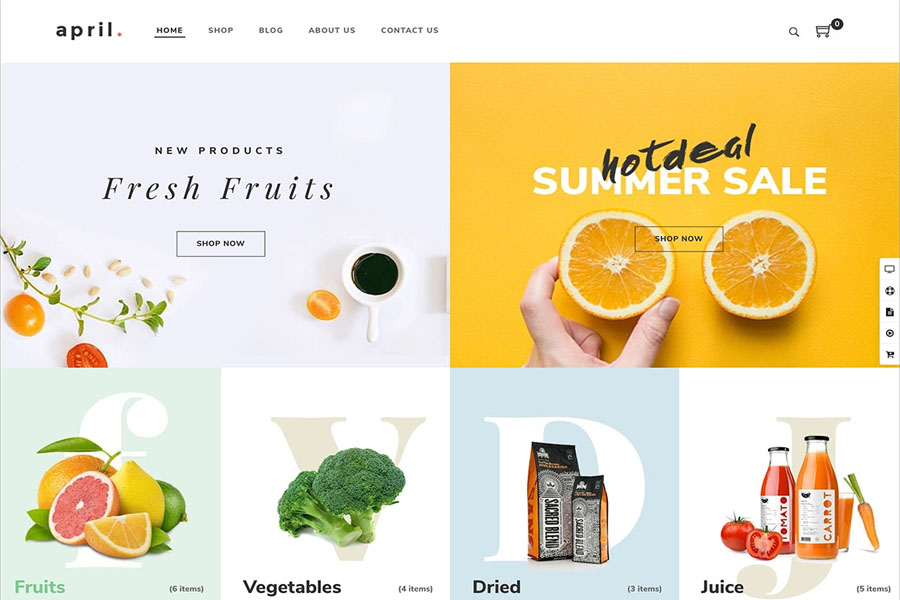 APRIL is a fantastic WordPress theme adaptable to all brands and styles. With more than 10 homepages, 16 shop, and product pages, and 24 page elements, APRIL allows you to create an eye-catching website reflecting professionalism and elegance.
Save on premium plugin integration, get a responsive layout that works well with all browsers, and experience a fast and easy installation and setup process. Step into the real online business leagues with APRIL.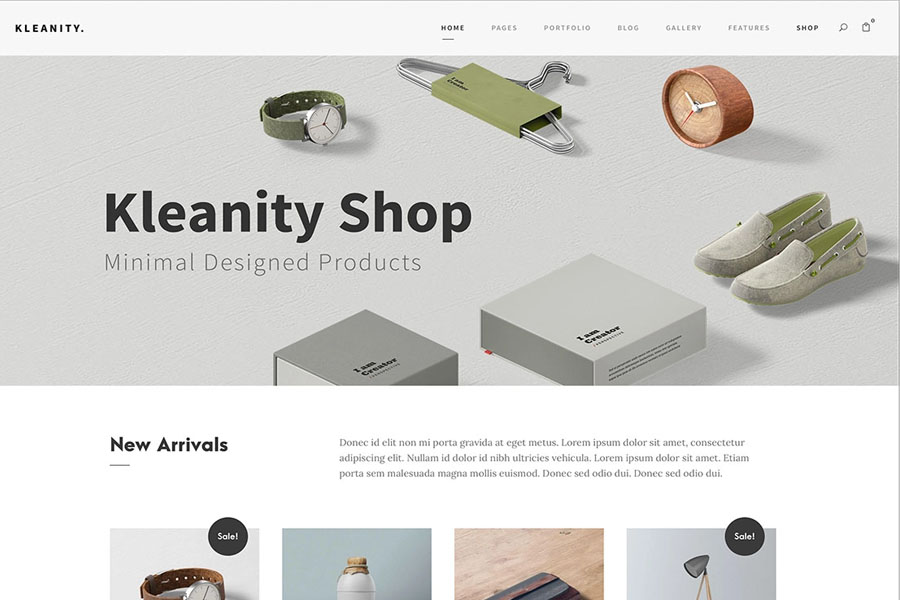 Kleanity offers a robust and responsive WooCommerce theme, providing a simple and effective tool for creating powerful websites. Set up an online store in minutes without typing any code.
With seamless, clean product showcases, Kleanity is perfect for commercial applications. Enjoy powerful navigational capabilities, and flexibility with headers, menus, and secondary navigational features. With RTL and WPML support, Kleanity breaks language barriers, increasing traffic, and sales, and maximizing profit. Elevate your online presence today with Kleanity!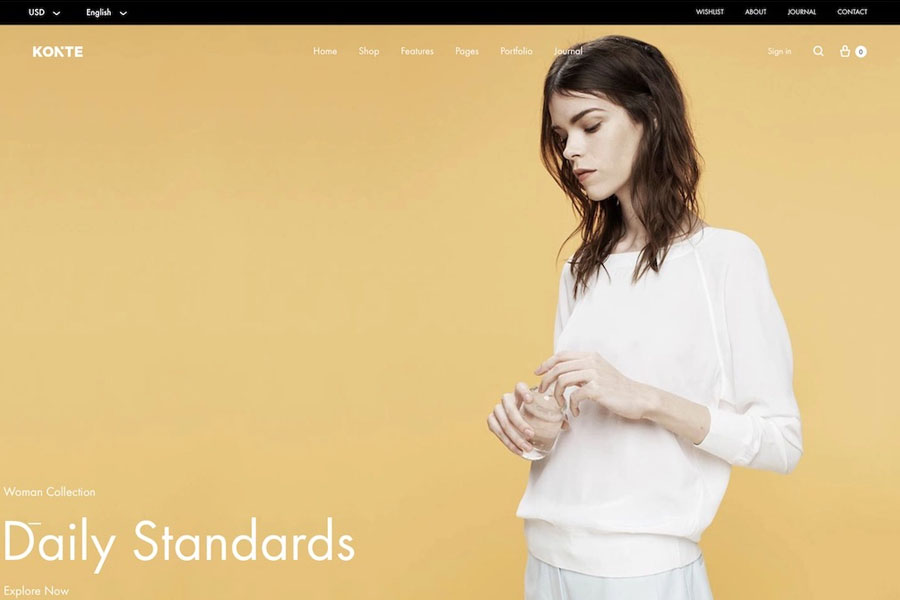 Konte stands out as a WooCommerce WordPress theme with a minimalistic look, offering 14 different homes, 7 product pages, 10 shop styles, and 12 headers. This versatile kit provides a plethora of options for a small investment, enabling you to establish a killer eCommerce website in little to no time. Whether you're selling products of all kinds, Konte caters to various intentions with style and efficiency.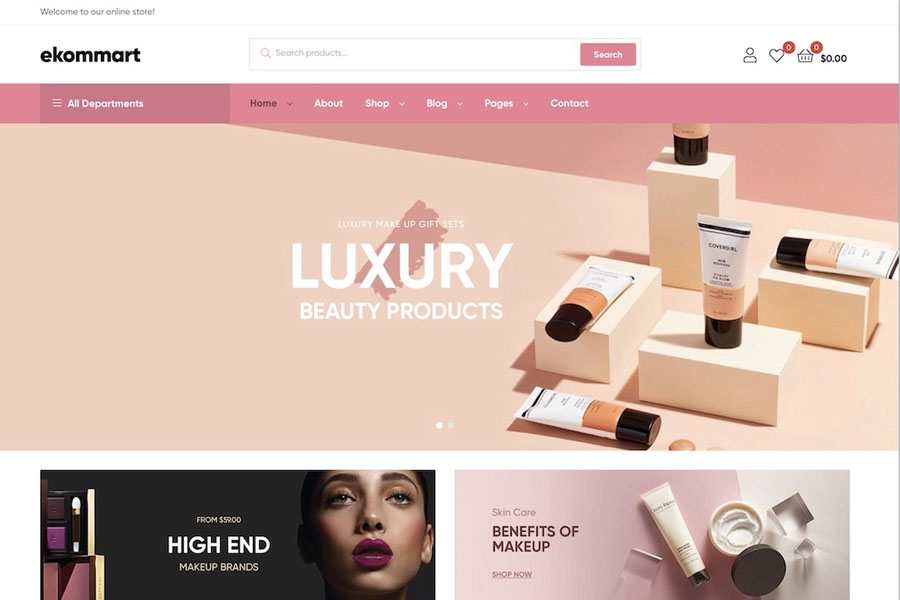 Ekommart emerges as a powerful WooCommerce theme with over 20 modern demos. Whether you're building a single store or a multi-vendor marketplace using Dokan, Ekommart has all the necessary features. It offers effortless usability for everyone, regardless of their expertise level. Optimized for all languages, devices, and SEO, Ekommart ensures a pleasant shopping experience for all users. Launch your online presence with impact using Ekommart.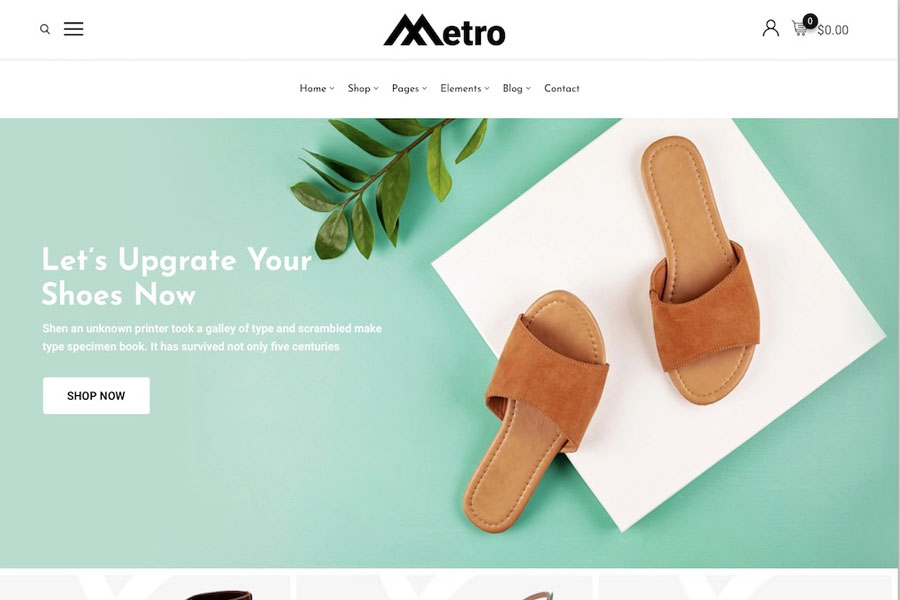 When it comes to eCommerce websites, a clean and simple design is key, and Metro delivers just that. This tool helps you establish an online store that places all items right in front of your users without distractions. The kit includes multiple front and internal pages suitable for various products. Whether you want to go niche or general, Metro provides a straightforward approach to building a successful online store. Additionally, enjoy premium plugins at no extra cost.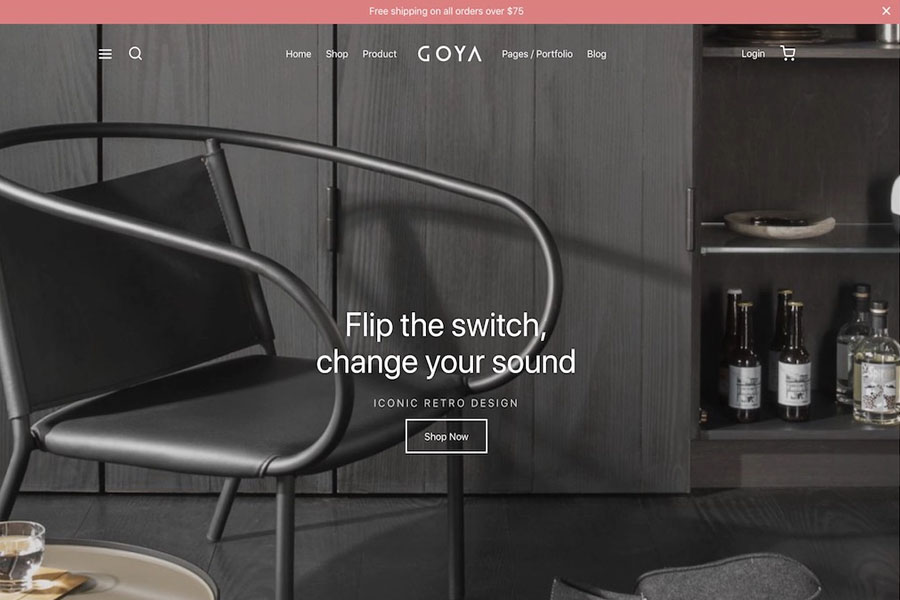 Goya is a WooCommerce WordPress theme designed for those who want to stand out in the online marketplace. A modern and creative tool, Goya allows you to stick to default settings or customize without writing code. With features like drag and drop technique, lazy loading, quick view, color swatches, and wishlist functionality, Goya empowers you to create a unique online presence. Start a portfolio, initiate a blog, and make your mark with Goya.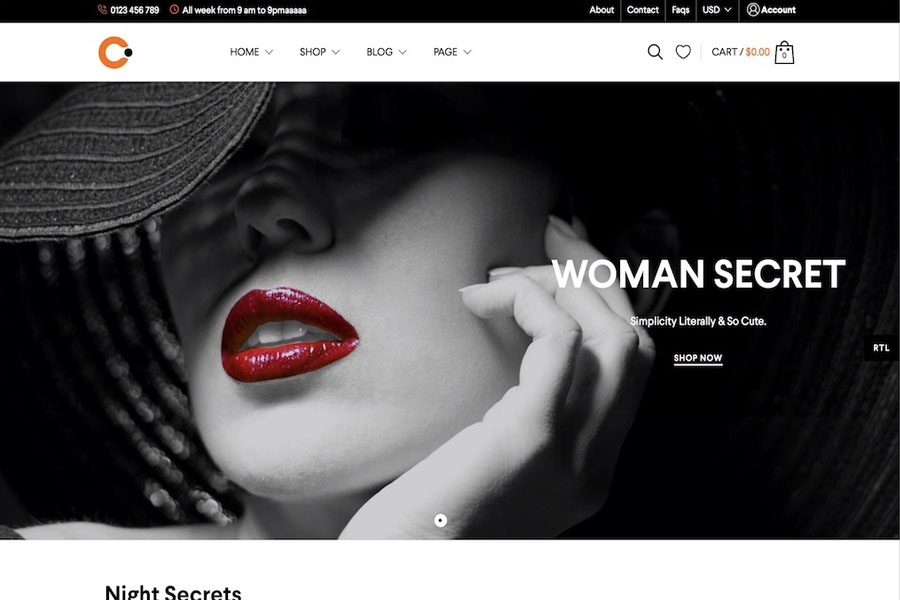 Cerato presents a multi-concept structure, allowing you to start an online business quickly. Instead of starting from scratch, choose the right layout and utilize the powerful Elementor page builder to tailor Cerato to your branding directions. With unlimited headers and footers, outstanding navigability, instant search, product swatches, outstanding performance, and WPML compatibility, Cerato provides a comprehensive package for an impactful online store. Begin strong with Cerato.
POFO is a modern, unique, and responsive WordPress creative multipurpose theme. With 210+ demos, POFO adapts to any need with ease. It caters to online stores across all niche markets, providing memorable impressions with parallax sections, endless product carousels, and dynamic masonry grid layouts. The theme's powerful WPBakery integration ensures intuitive, real-time customization, while WooCommerce handles monetization. Carve out your niche with the versatile and powerful POFO.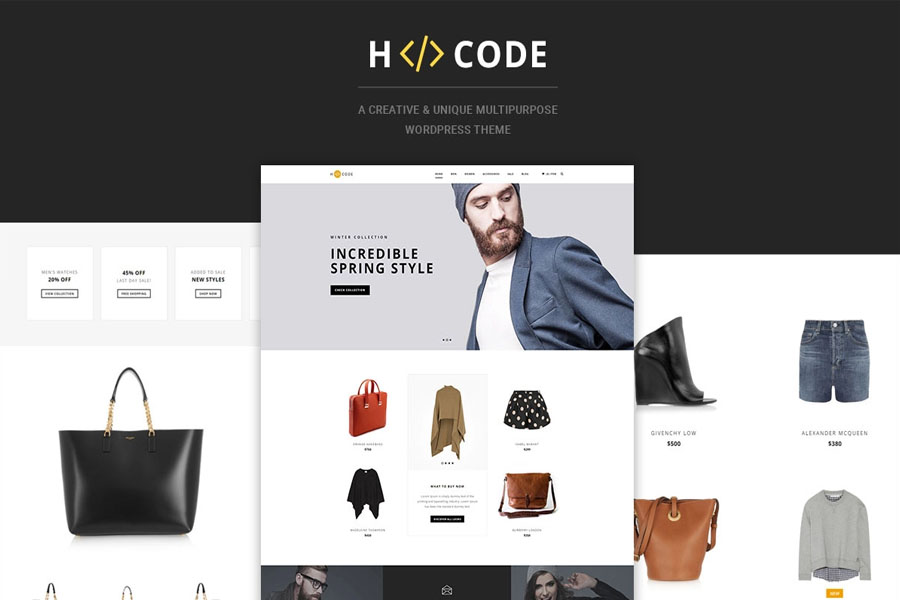 H-Code stands as a crafty and responsive WordPress creative multipurpose theme, enabling users to create functional custom websites overnight. With sophisticated results within reach, H-Code integrates powerful SEO tools for optimizing website performance and traffic. From portfolios and galleries to product pages and testimonials, H-Code offers functional online shop pages with a single click. Market your products stylishly and customize your online presence with H-Code.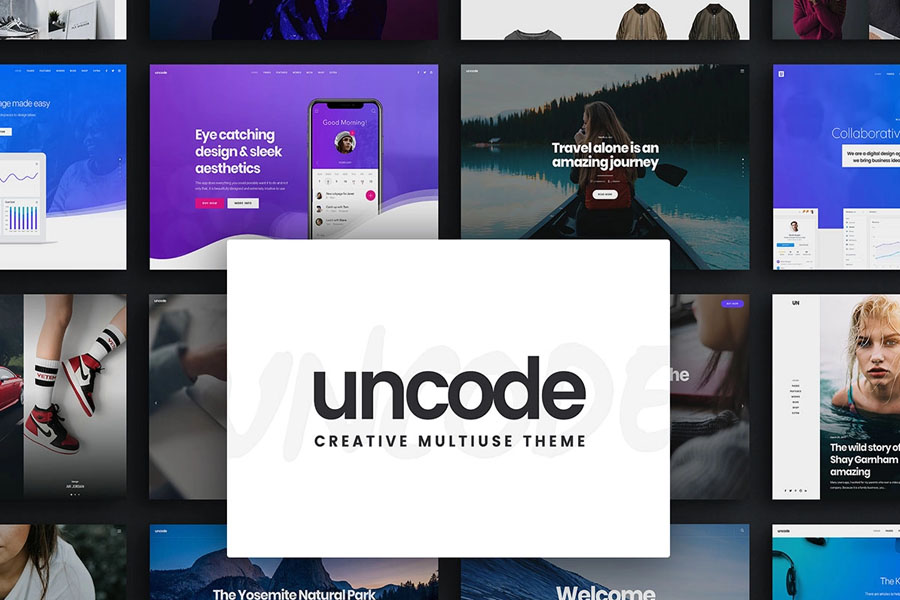 Uncode presents an easy-to-use and mobile-friendly multipurpose eCommerce theme. Enhanced with WPBakery add-ons, customized Layer Slider, native WPML support, and polished WooCommerce integration, Uncode is an ideal solution for web admins seeking an all-inclusive WooCommerce website. Deeply customizable through advanced theme options, Unicode ensures unique websites while maintaining spotless performance. Join the legion of web admins choosing Uncode for its versatility and quality.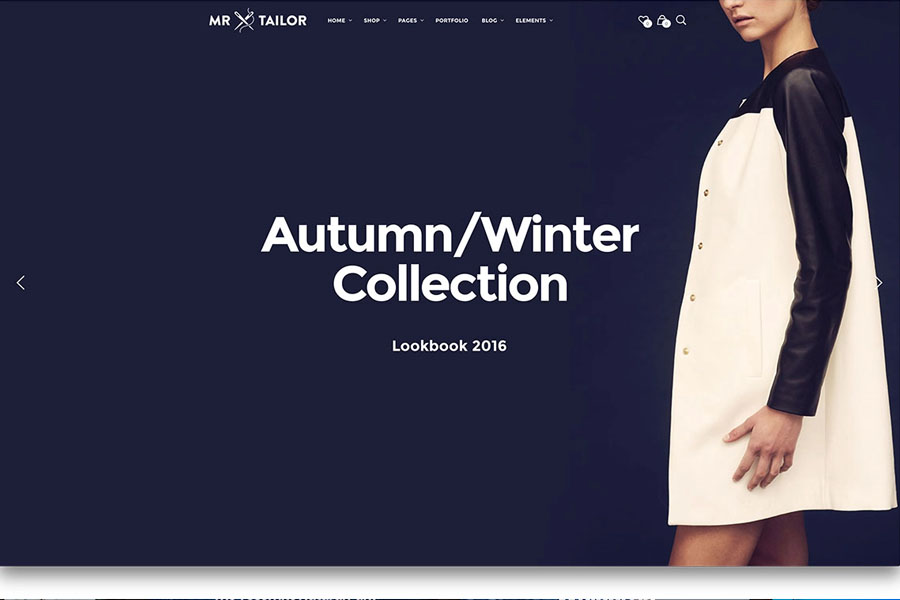 Mr. Tailor is a clean and modern theme perfect for retail business owners, clothing brands, and others in the eCommerce space. With customization options like parallax support, a custom logo, a sticky header, sliders, and an optional wishlist feature, Mr. Tailor supports the WooCommerce plugin for seamless selling, payment acceptance, and inventory management. Advanced eCommerce features, including store management, order tracking, tax and shipping options, and customer reviews, make Mr. Tailor a comprehensive solution for an exceptional online store.
In conclusion, selecting the right WooCommerce WordPress themes is crucial for the success of your online store. Each of these themes brings a unique set of features and aesthetics, catering to different preferences and requirements. Choose wisely, implement strategically, and watch your online store thrive in the competitive eCommerce landscape.
Sponsored Content