If you're ready to take a leap into the metaverse, you've come to the right place. Today, we have a nice collection of metaverse WordPress themes that have been carefully selected. So, if you're willing to think outside the box, we can assist you in finding a solution. And it doesn't have to be anything complicated. Instead, it is a matter of a great marketing campaign that gives consumers the impression that they are not being targeted for marketing. You're guaranteed to win if you fully comprehend the metaverse's full potential. We can assist you and make site development a breeze. Because there are so many premium WordPress themes available, you want to find the best option as quickly as possible. That's where we come in.
The world as we know it is transforming. And you can help to bring about that change. When selecting the best WordPress template for your website, there are several factors to consider. Many of them are determined by your business objectives and the needs of your target audience. However, one thing is certain: the options in the collection below are first-rate. Responsive design, SEO optimization, improved performance, and fast page speed are all must-haves. Options that support augmented reality technology are also available. You'll get powerful page builders to help you change your age layouts. Using the right tools and features from the start can help to provide a better and more consistent user experience. So, whatever your topic, take a look at the options listed below.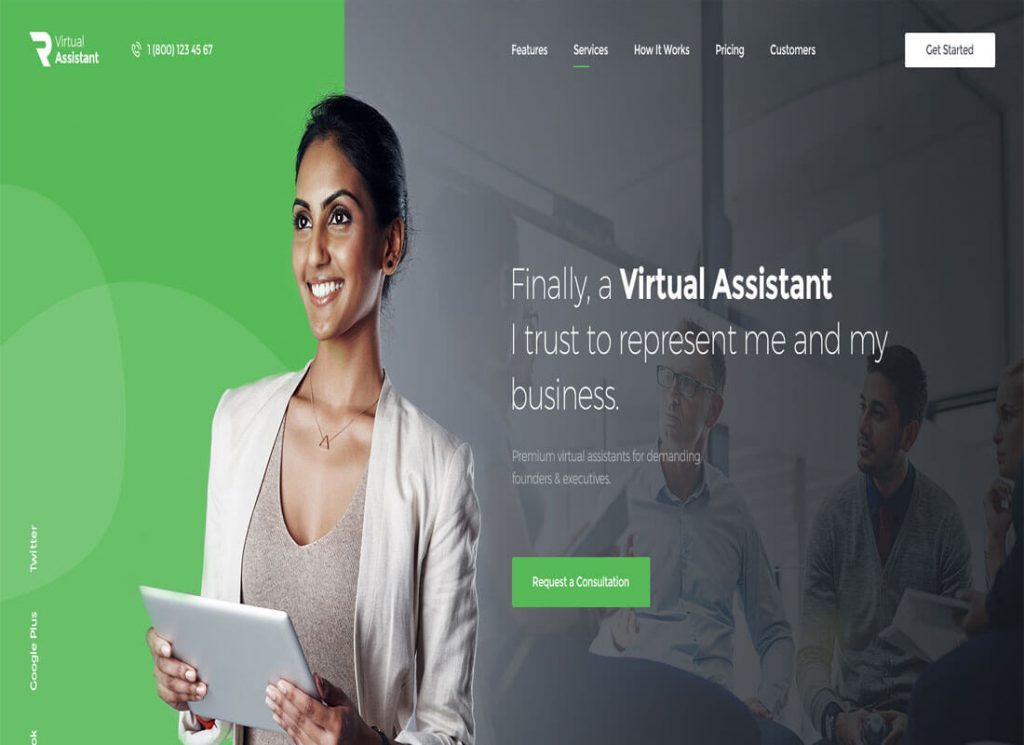 An effective website is essential for success in the metaverse. You can use Revirta to create a well-designed website that is simple to use for visitors. It's a good option for virtual assistants, advisors, managers, and other professionals. WPBakery is the main page builder, allowing you to enjoy code-free site development. As a result, you'll receive six pre-designed homepage layouts to help you get started faster. Other inner pages come in handy to highlight your company and what it has to offer. It is simple to add CV Card functionality if needed. A responsive layout is also advantageous because it ensures that your site looks great on all smart devices. Because Revirta is an SEO-friendly option, you can expect your website to appear near the top of search engine results pages. It also supports a variety of languages.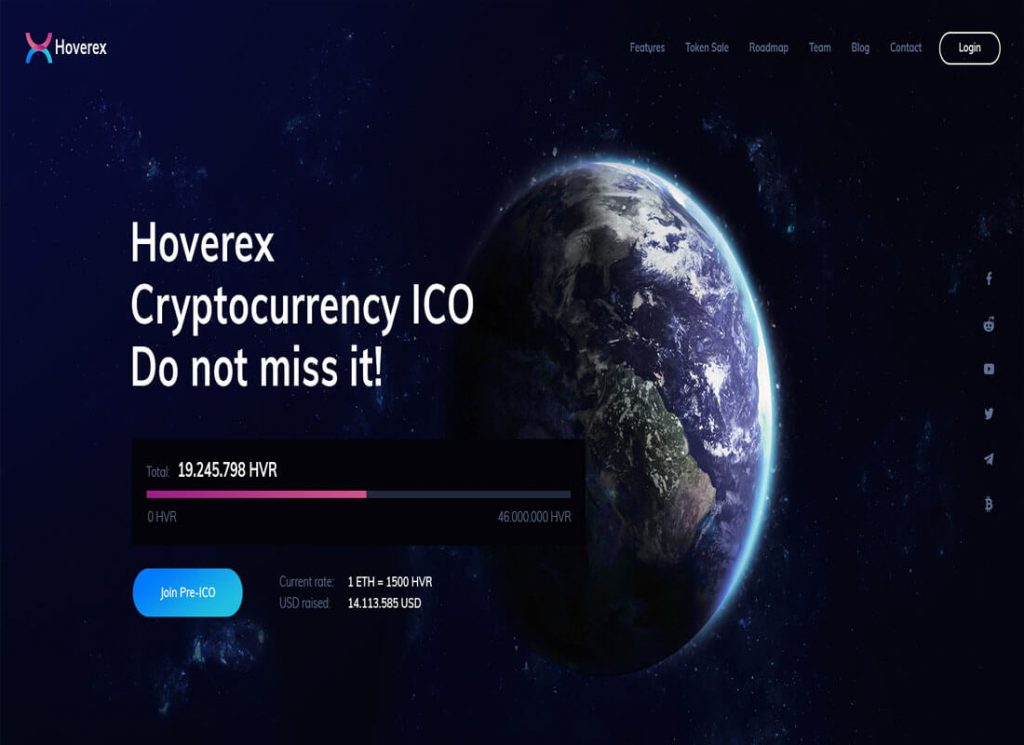 Do you want to persuade your target audience to consider the service you provide? Then Hoverex may be the answer. It is one of the most popular metaverse WordPress themes that you will enjoy. Offering an immersive experience is what will set your company apart. As a result, you can represent your NFT shop, ICO agency, mining rig, or whatever you want. Because the theme supports Elementor, you can easily customize it to your liking. You can also use WPBakery because the theme supports it. Another immediate plus is that it is available in both English and Spanish. Following that, you can include a brief video that summarizes what you do and what you offer. Other advantages include the Gutenberg editor, the GDPR Framework plugin, and support for Give – Donations.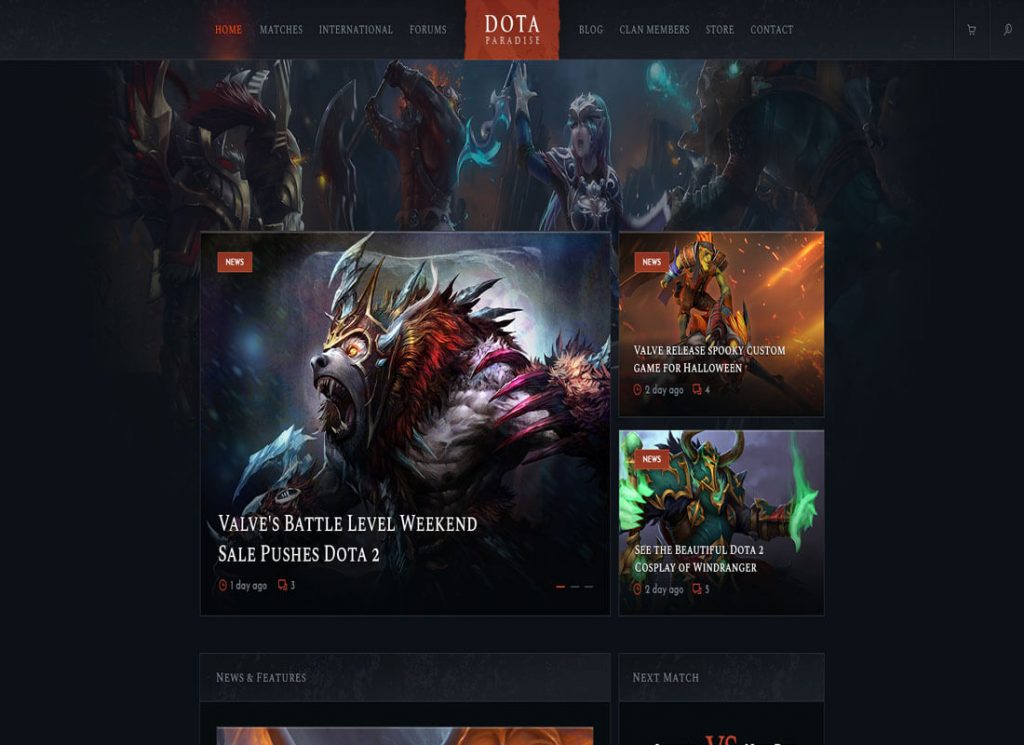 Are you engrossed in a plethora of metaverse WordPress themes? Not to worry. With so many options, it's easy to lose sight of what you need. Ludos Paradise is well-known for its innovative gaming design and functionality. So, if you work in the entertainment industry, it can be your best friend. So you can start thinking about a theme for a gaming, educational, sports, or party website right away. Here are some of the advantages of using it. Game live streams, clan member management, tournaments, charts, matches, calendars of gaming events, and so on. Furthermore, the WooCommerce plugin allows you to easily launch an online store. The M Chart, Revolution Slider, and Essential Grid plugins are compatible with the theme. Furthermore, you can generate interest in your company by establishing a gaming forum.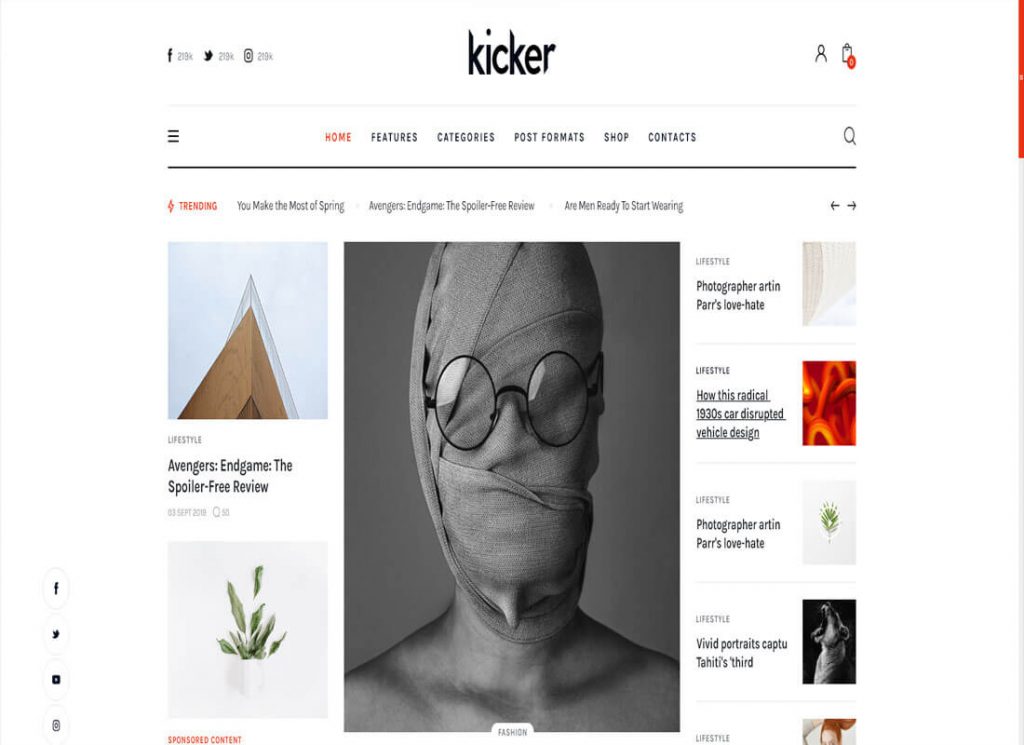 It's pointless to have a bad website when Kicker is here to help. It's no surprise that the number of satisfied users who've used it is steadily increasing. Kicker is a new and appealing option that adheres to best web design practices. That means your site is responsive, SEO-friendly, and performance-optimized. Above all, because it is simple to edit and customize, it can be used in a variety of niches. It's as simple as dragging and dropping, and there's no math involved. Your visitors will be happier if your page loads quickly and uses AMP technology. When they want to buy from you, don't limit their options. The theme is compatible with the popular Gutenberg editor. The Elementor page builder allows you to be creative without worrying about coding. There are numerous pre-designed page layouts available for your use.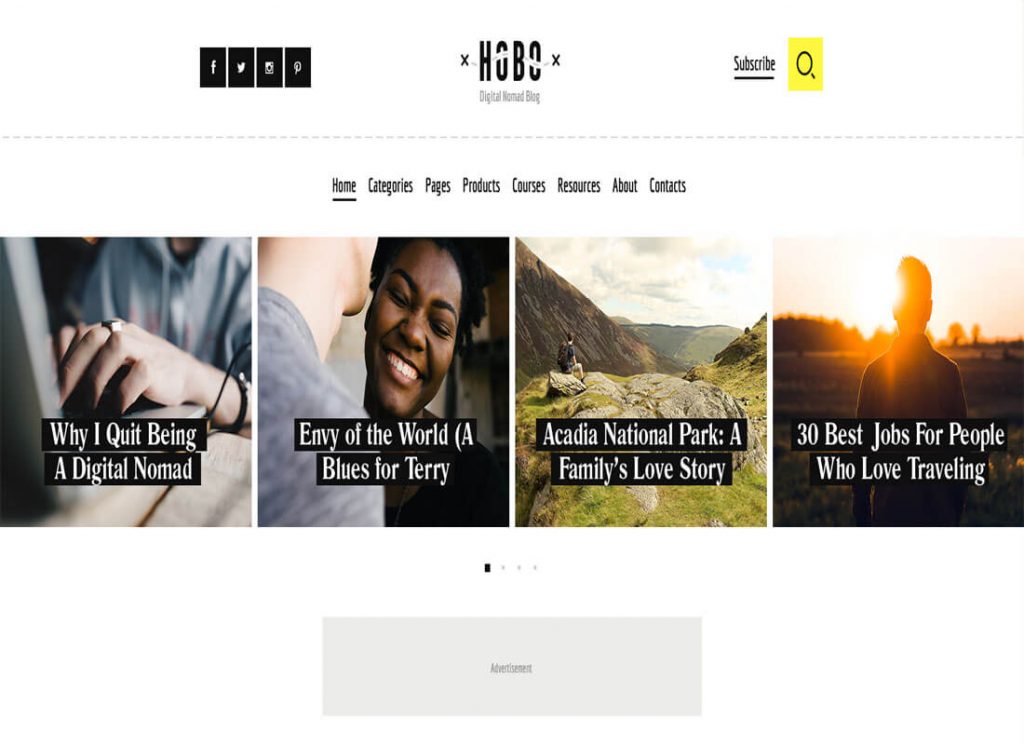 The only limitation when designing for the metaverse is your imagination. It's simple to create a clean and appealing website that represents what you do with Hobo. A blog would be an excellent solution. Its responsive and appealing design will look great on any mobile device. Use the Elementor page builder to create and edit pages. This is a go-to tool for users who want to create beautiful page layouts on their own. The Search & Filter feature can assist your visitors in finding what they're looking for. Use the power of Essential Grid to create stunning galleries. Selling online will be a breeze now that the WooCommerce plugin is available. Furthermore, the theme has been optimized for speed, SEO rules, and performance.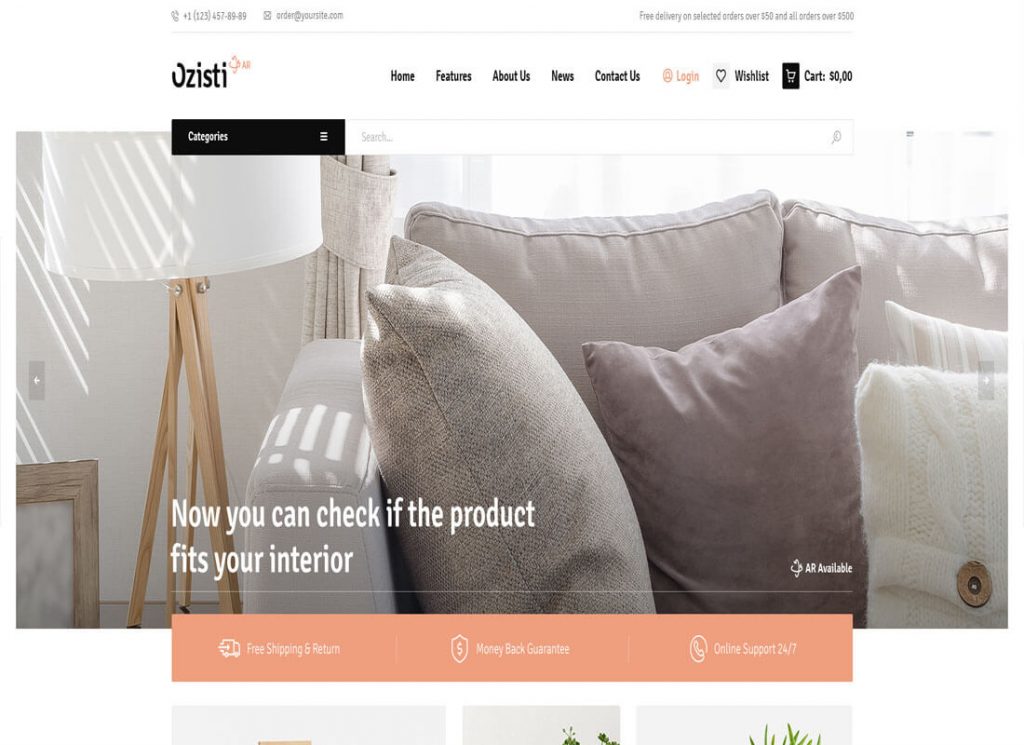 You're probably tired of the common WordPress templates available. Then we've got a solution. Ozisti includes AR integration, which is useful for any metaverse website. So, whatever your subject is, Ozisti can help bring more attention to your company. It also allows you to create a data-secure website that your visitors will enjoy. Yes, it comes with a set of pre-designed pages to help you get started quickly. There is a Wishlist & Compare list, as well as an interactive search, for your convenience. It is critical to ensure that your website is safe and secure. Use the GDPR Compliance plugin for this. You can also use the Gutenberg editor to make changes to your content. Create as many ad-filled sidebars as you want. It's a good idea to consider your goals for the project.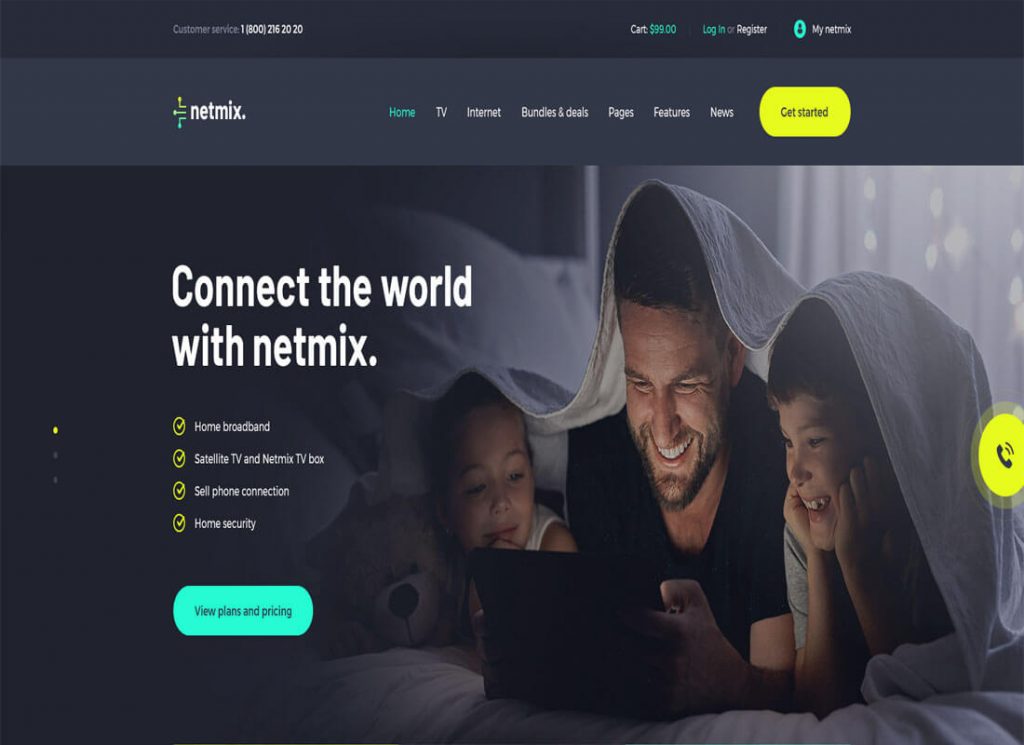 Are you ready to join the whirlwind? Then Netmix can assist. It's one of the most popular metaverse WordPress themes available. It is preferable to use it for business or corporate websites right away. It also works for broadband and telecom Internet services, TV, and cable television stores. Elementor page builder is one of the most recommended tools for creating pages today. You can also use a pre-made page pack to represent your company. Following that, the theme is compatible with the GDPR Compliance and WooCommerce plugins. Your website is more likely to appear at the top of SERPs simply because it is optimized for the best SEO rules. Netmix's fully responsive layout ensures that it looks great on any smart device.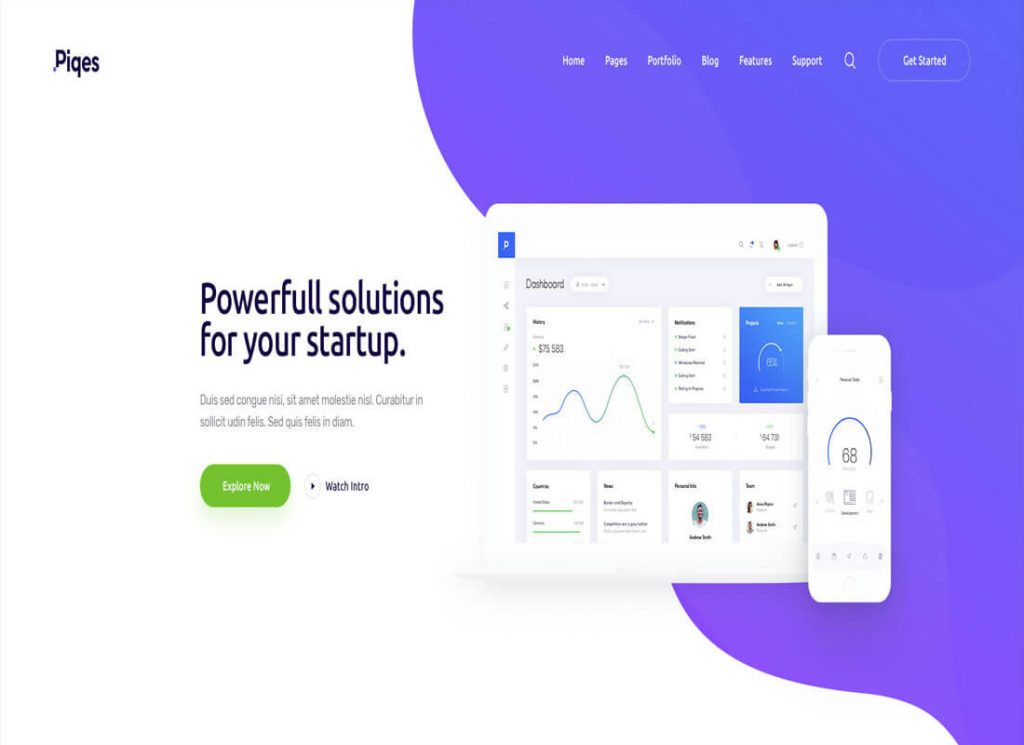 Piqes can enhance your website design regardless of your skill level. That is a good option for those who are creative, such as designers or photographers. So, whether you want to promote your agency, portfolio, or studio, Piqes can assist. Furthermore, it supports multiple languages, saving you time and allowing you to reach audiences all over the world. With so many custom shortcodes at your disposal, running your website is simple. You can also include as many homepage sliders as you want. That's an excellent place to display your customer feedback and testimonials. Premium plugins include GDPR Compliance, MailChimp, and ThemeREX Addons. Yes, the theme has been optimized for performance and best SEO practices. Take the time to figure out what might work.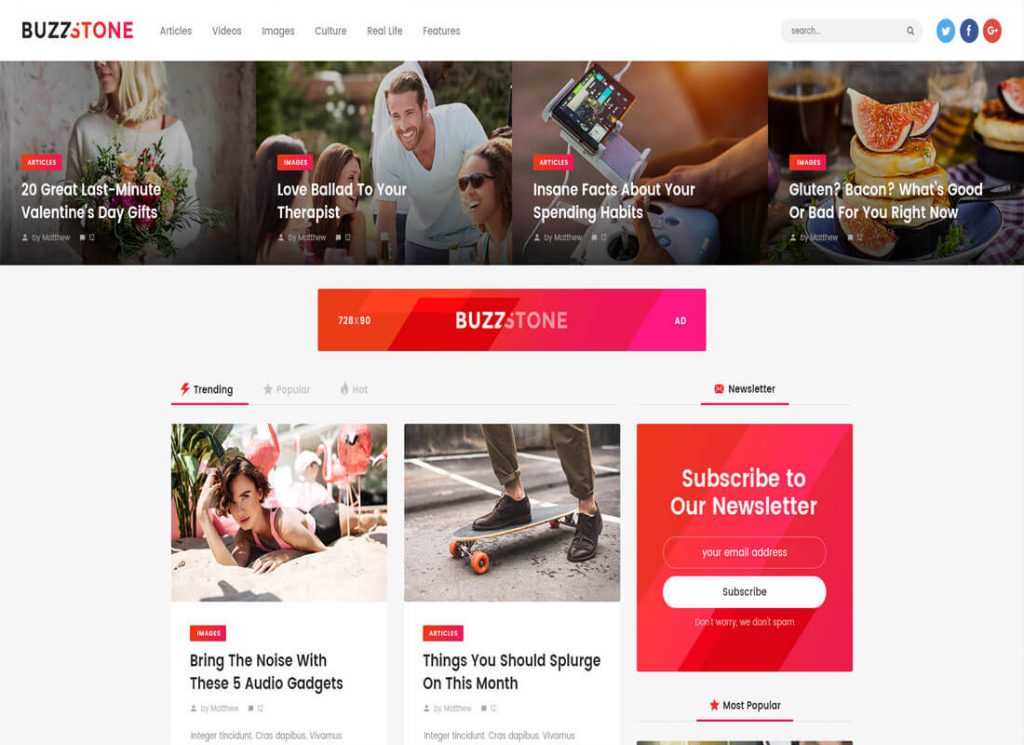 Do you need assistance developing a metaverse solution for your company? Then look no further than our collection of metaverse WordPress themes. Buzz Stone is on our list today for a reason. For starters, it's clean, attractive, and responsive, so your website will look modern right away. Next, it is appropriate for all types of business and corporate websites. Buzz Stone can provide a solution to any problem. It's simple to get started. Take a look at these ten stunning pre-designed homepage layouts. Then decide which blog post style will work best for you. Use custom shortcodes and widgets to give your pages a unique feel. Furthermore, the theme is compatible with the WooCommerce plugin for online sales. Consider other advantages to make it easier to use the theme the way you want.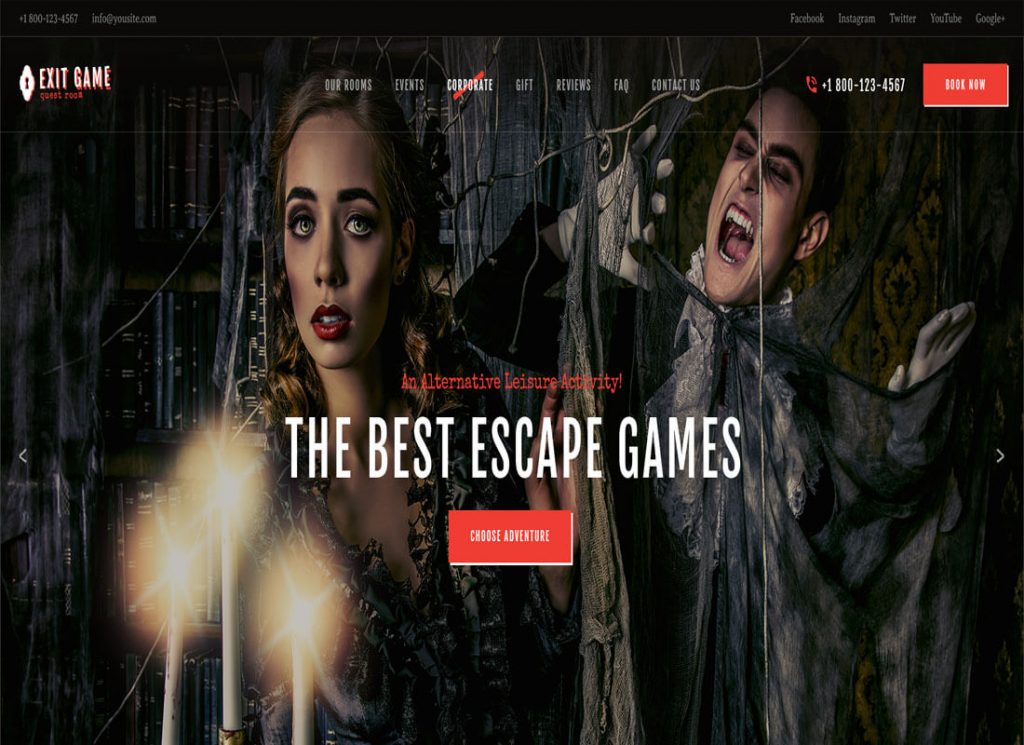 If you're a tech player, having a website is a huge opportunity. It's a method of getting the word out about your company. Exit Game is one of the metaverse WordPress themes recommended for entertainment websites. It also works with the Booked plugin, which allows you to make more reservations online. There are numerous options for gaming websites to consider. The rooms page, event management, gift certificates, and corporate plans are all available. You won't have any problems with crafting pages because it supports WPBakery. Customers will understand your products and services better if you have relevant and appropriate content and images. So, to save time and make your pages look the way you want, choose from pre-designed page styles. The use of responsive design will increase as the number of people who use it grows.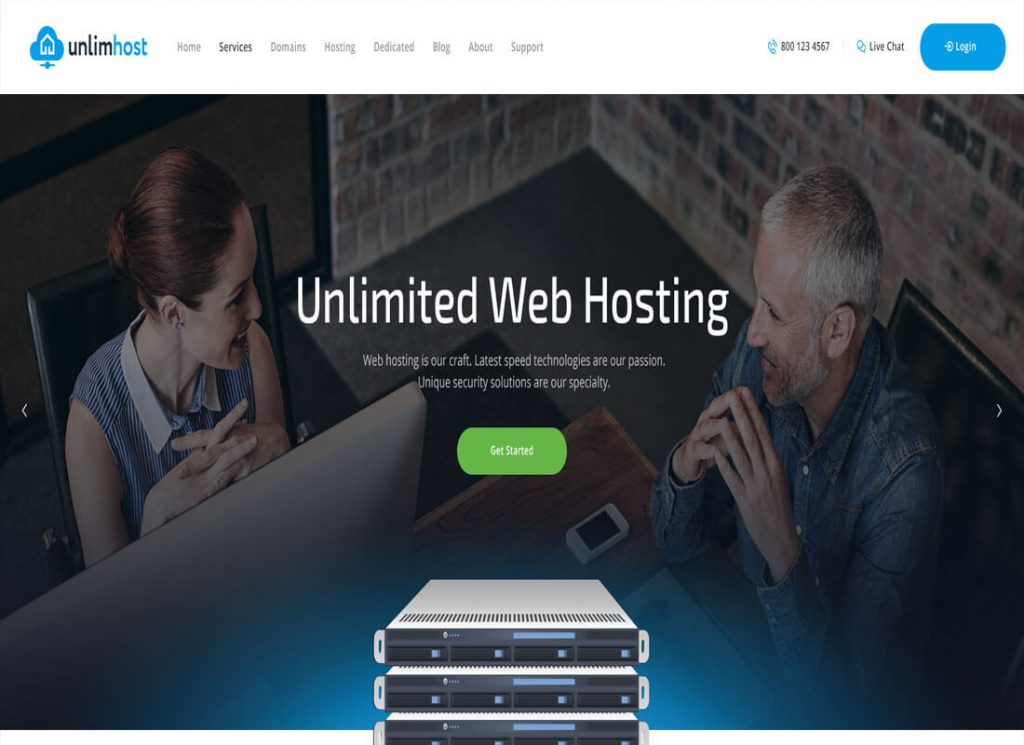 Being present in this virtual world will become more important as time goes on. Whatever your topic is, it must stand out in this crowded market. UnlimHost is a powerful WordPress template that can serve as the foundation for your next big thing. It is among the best metaverse WordPress themes for a reason. It is a powerful option for hosting websites that is second to none. In fact, it can be applied to any technology company or service website. As a result, you can highlight who you are, what you offer, and why people should do business with you. Yes, the theme has a fully responsive design and excellent SEO features. WPBakery builder can be used to create pages. Make the best content possible and make it simple to share with your visitors. Other advantages can be found in the details.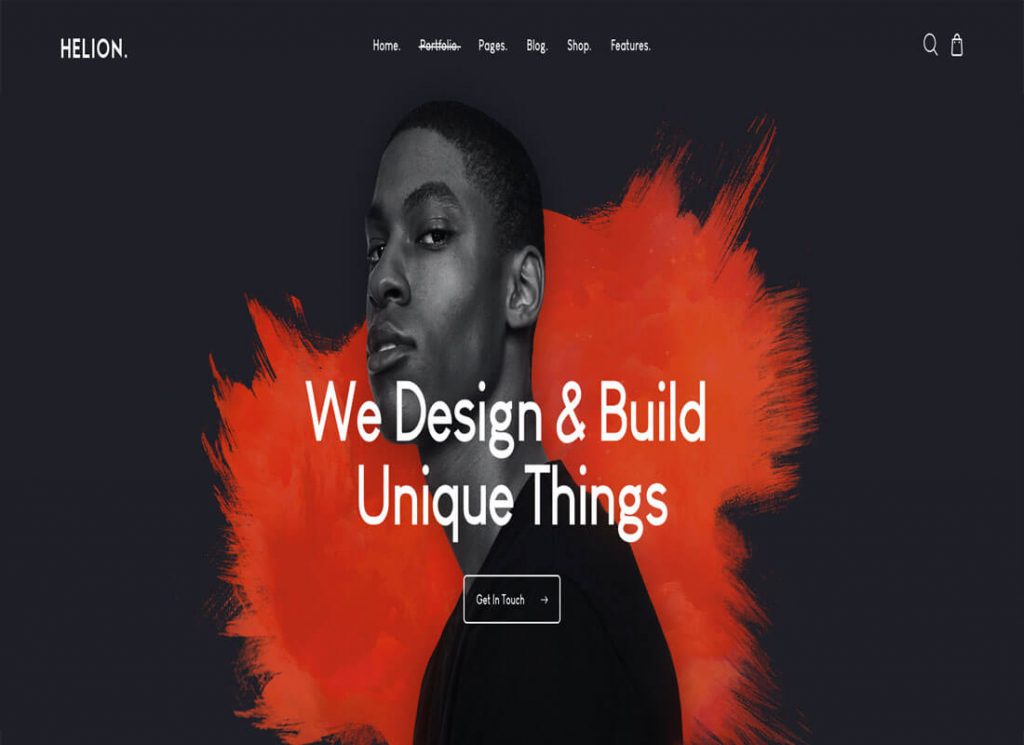 If you want to stand out in this competitive world, tell unique stories. Helion is better suited for portfolio websites. However, it is also appropriate for blogs or magazines. It makes no difference what your topic is; its responsive and appealing design will help visitors focus on what is important. Do you believe you have the courage to stand out? Then you can try out a new creative brutalism demo that was recently added. Then, there's nothing stopping you from opening an online store. You'll get a set of pre-designed headers and footers. Your imagination is the only thing that can hold you back. You can make your own snowflake layouts with Elementor. Your content is easy to read for anyone thanks to multilanguage support and the RTL feature. Use custom shortcodes to highlight your skills and achievements.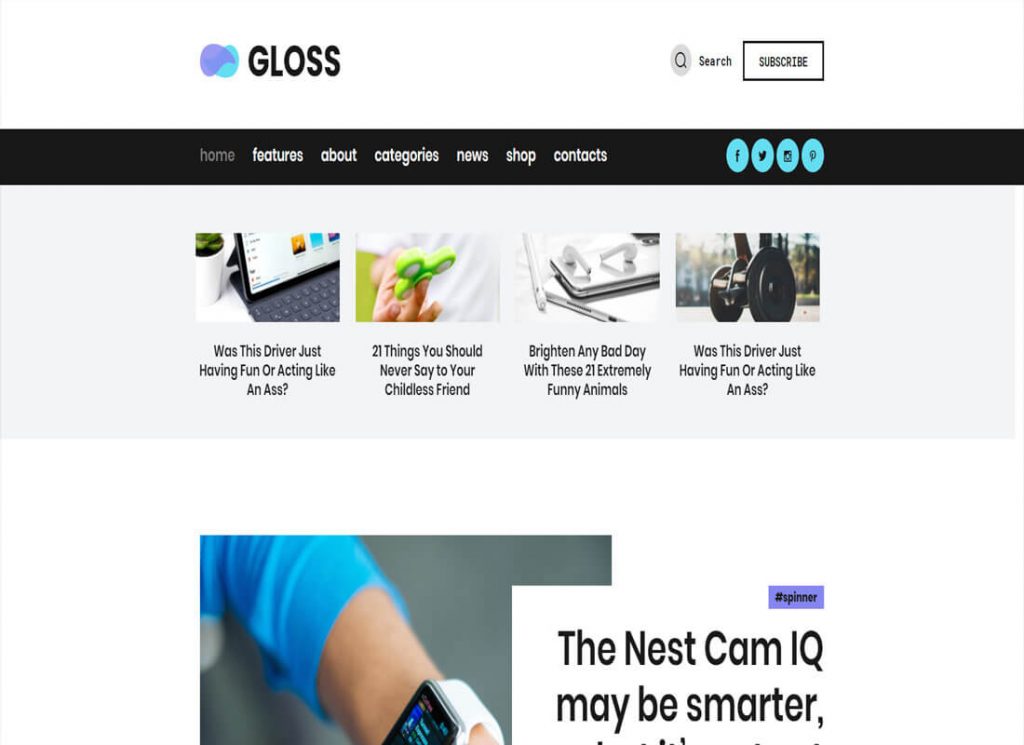 Designing a metaverse website entails creating content that is accessible to everyone. We can assist you in creating a website if you create content. Gloss stands out among metaverse WordPress themes, and we'll explain why. It is most appropriate for blogs, magazines, portfolios, and landing pages. As a result, it includes five lovely homepage designs that you can use as a starting point for your main page. Use custom shortcodes and widgets to make your skills and achievements stand out. Elementor will come to your rescue no matter how much you want to change the template. Yes, WooCommerce support allows you to sell items online in a matter of seconds. Using the GDPR Compliance plugin is a good way to ensure your website is safe and secure for your visitors. You'll get twelve pre-made post layouts for a blog that you can use to your advantage.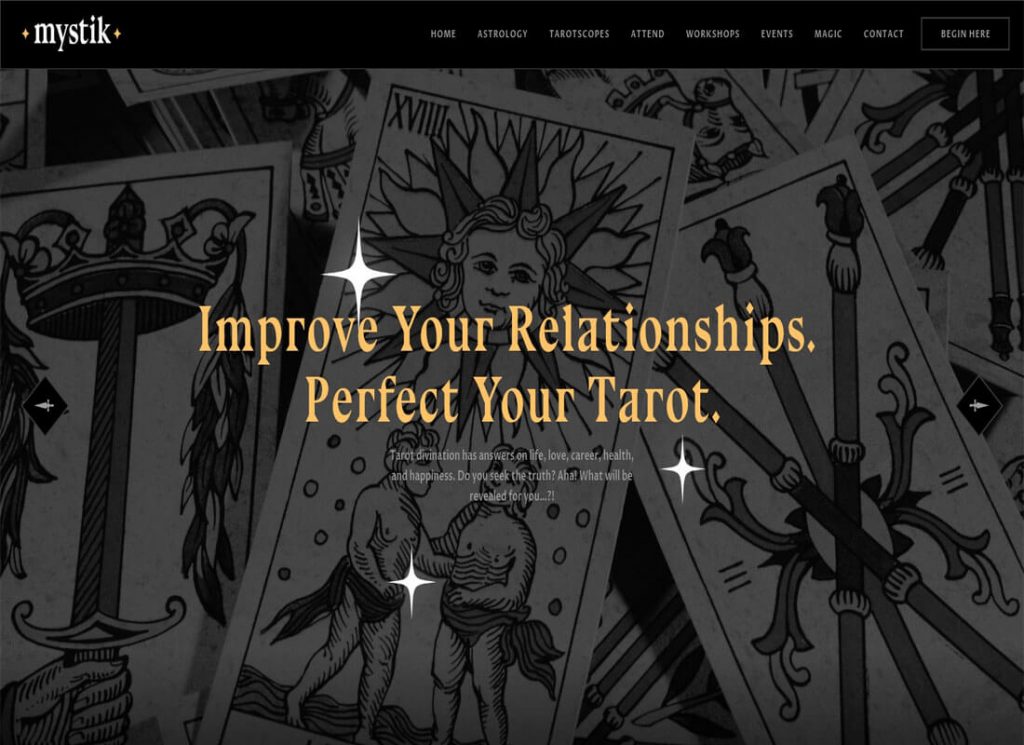 Mystik should be near the top of your list when considering the best metaverse WordPress themes. Consider its outstanding design. It is best suited for astrology and esoteric websites, as well as magical classes and gift shops. You'll get several pre-designed homepage layouts, so you'll have plenty of options. Elementor makes it simple to make any changes you desire. You can also draw attention to your products or services by including them in the homepage sliders. You can add as many as you want using the Revolution Slider. After that, you can link your Instagram account to your website. As a result, your site visitors will be able to enjoy your responsive Instagram feeds. Selling online will be simple because Mystik supports the WooCommerce plugin.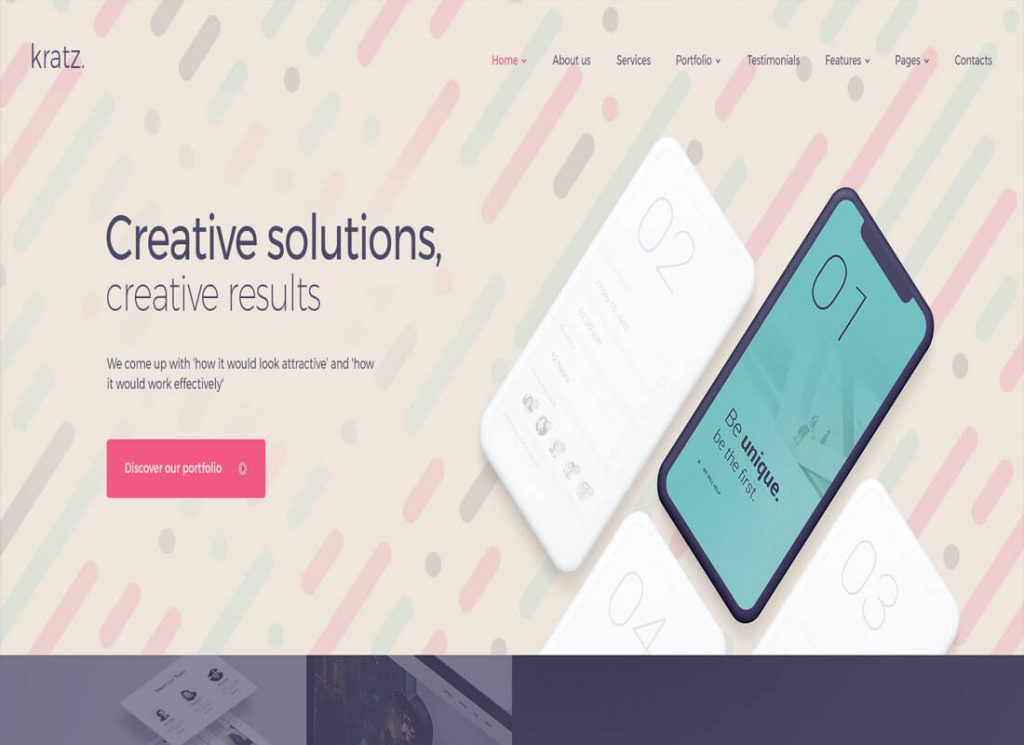 Do you want to improve your online presence? Then you've arrived at the right place. Kratz is an excellent option for financial, consulting, or investment websites. Yes, it is appropriate for a financial blog, a business news portal, or a marketing magazine. There are four pre-designed homepage layouts to choose from, so take your time and find the one that works best for you. There are also news and galley layouts, contact forms, and blog styles. Feel the freedom of a codeless experience by changing whatever you want. Don't forget that the GDPR Compliance plugin is included in the package. As a result, you can create a safe and secure website for your visitors right away. Revolution Slider, WPML, and ThemeREx Addons are some other premium plugins. Click the Details button for more information.
Last Words on Metaverse WordPress Themes
So that's all for now. What role do our metaverse WordPress themes play in your company? Do you have a preference? With so many powerful options available, selecting the best one is undoubtedly difficult. However, don't let this dampen your spirits; instead, delve deeper into their features for better results.
Thank you for visiting ThemeMasterly and taking the time to read this article! We sincerely appreciate it! You might now want to learn how to create a website using one of our free WordPress themes.
Sponsored Content