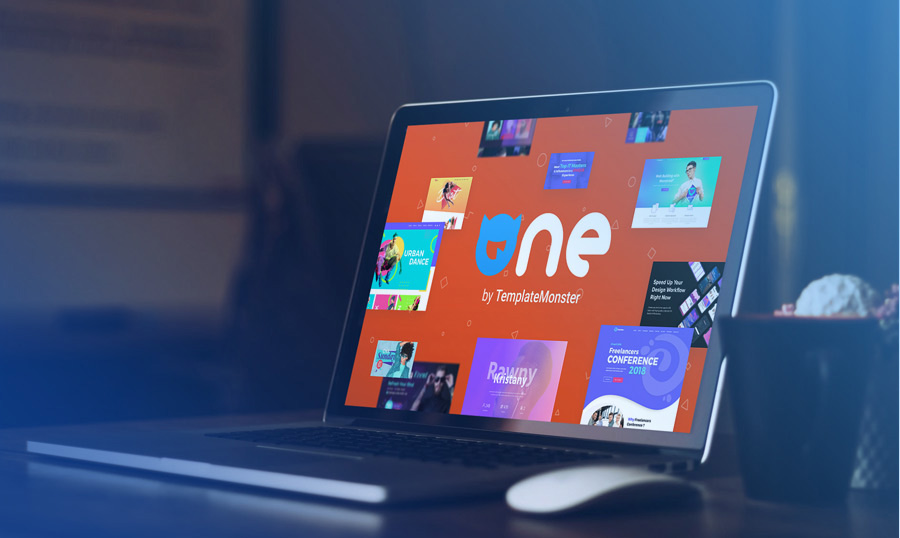 ONE Membership is a piping hot subscription service that provides users with thousands of ready-made solutions. People are free to download different themes developed for the well-known CMS, HTML templates, extensions, plugins, and graphics. As you can understand, the number of products is capable of impressing you. What is more, these high-quality website-building instruments can be also called fairly-priced products. If you are already interested in this web-development kit membership, let us speak more about its details.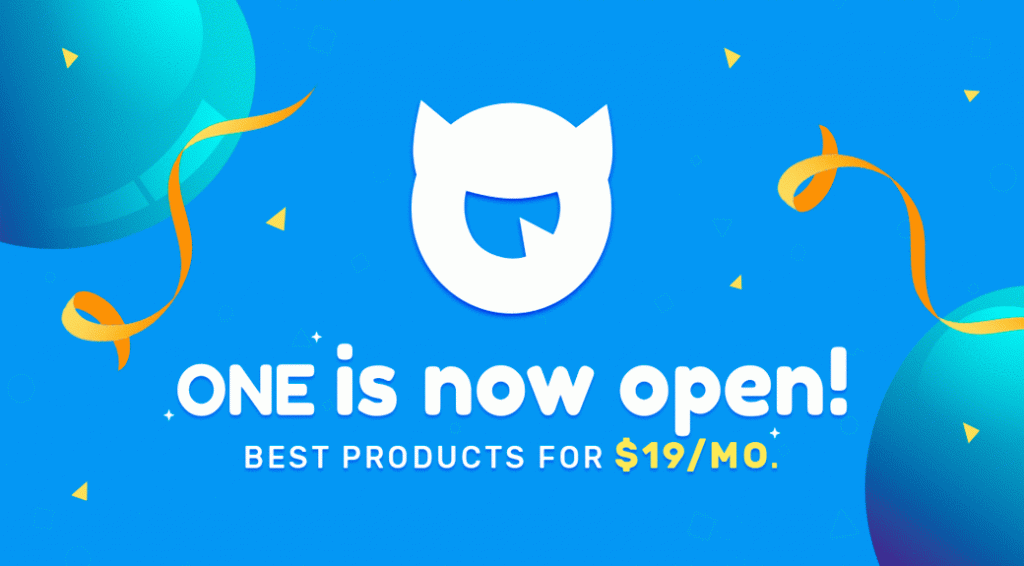 For Openers: In a Few Words About ONE by TemplateMonster
ONE subscription service is ready to give all the necessary tools that one should have while developing his or her online-project. Specifically, you are free to choose from 1000 WordPress themes, 2000 eCommerce ready-made templates, and 40+ beneficial plugins. Actually, we have only started enumerating every single item that this very membership is equipped with. We are going to come back to this question pretty soon. Now, it is important to mention a skilled and amicable support team that is ready to answer all your questions 24/7. If you face some problems that are needed to be solved here and now, just get in touch with the team. Unlimited downloads are one more thing that should win your heart. Who does not want to pay only once and get the opportunity to download all the suggested digital products as many times as your soul wants.
Who Should Pay Their Attention to ONE Subscription?
It is obvious that various services turn out to be worthwhile for various people. What can we say when it comes to the ONE membership? Below, you can take a glance at the list of those people who will definitely find this web-design toolbox invaluable:
web-designers who are looking for brand new ready-made solutions (including themes, templates, and plugins) to be used in their next online-projects;
bloggers who are interested in launching attention-grabbing blog by means of different WordPress themes;
businessmen who decided to promote their companies and services on the Internet with the help of the professionally-looking website;
all kinds of website owners who want to refresh their existing online-project.
These are the main groups of people who will be happy to take advantage of the ONE subscription services. If your job is somehow connected with the Internet and content, you can also take thought about joining this membership.
What About the Price?
We are sure that you are concerned with the question of the price. For the reason that everyone wants to get various goods at affordable and reasonable prices. To cut a long story short, you need to pay $19 per month (in other words, $229 per year) to get access to all the products included in the subscription. You can pay for ONE web-development kit using the following secure payment methods:
One of the best things about ONE is the fact that users can cancel the service within 14 days after the day of their purchase. As a result, people get their money back if they do not find something to their taste in the collection.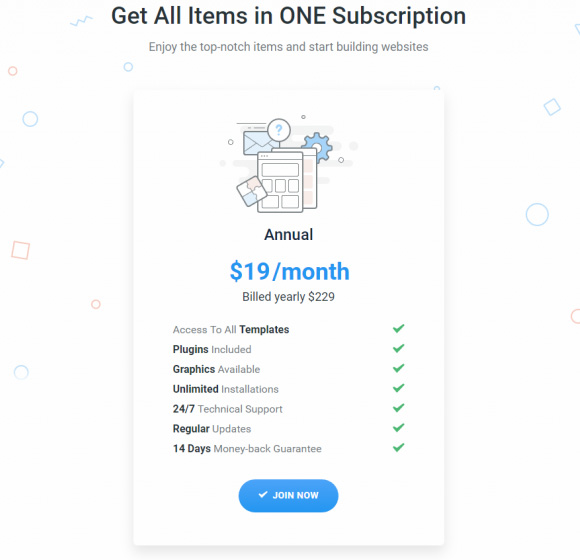 The Full List (Or Almost Full List) of Digital Products Included in ONE
We have promised at the beginning that we would come back to this question. Below, you can see what kind of items are waiting for you in the ONE subscription service.
804 WordPress themes;
139 WooCommerce themes;
101 Elementor templates;
13 WordPress plugins;
28 PrestaShop modules;
480 Magento themes;
457 OpenCart templates;
608 PrestaShop themes;
275 Shopify themes;
221 VirtueMart templates;
3020 PSD templates;
14 PowerPoint templates;
209 Landing Page templates;
1476 CMS templates;
and so on and so forth.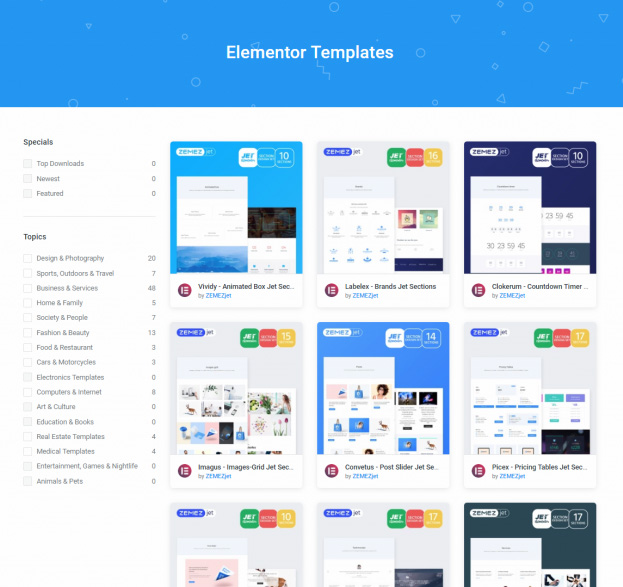 A Few Words about the License
The first thing that you should keep in mind is the fact that ONE membership comes together with a yearly unlimited license. It seems to us that we have already said that you will be provided with unlimited downloads. Anyway, let us go deeply into details:
during one year since the day of the purchase, you are free to download all the items without any limitations;
it is impossible to continue using the products after the day when your yearly license expires;
you are not allowed to distribute, share, and resale items that you download within the ONE subscription service;
your clients can use digital products from the services only as pieces of their end-products;
you cannot claim any rights for the items that you have access thanks to the ONE membership.
These are the most crucial rules that you cannot violate. When your yearly license expires, the access to the ONE library will be closed. You do not need to worry about your end-products. They are not going to crash and stop working. Everything is going to be alright with all the online-project that you have created by means of the products downloaded from ONE subscription service. In addition to this, you can always extend the license.
User-Friendly or Not? That is the Question
Actually, we can give a positive answer question mentioned on the top. It will take only a few seconds to sign up and start deriving benefits from the ONE membership. When you create an account, you should just log. Then, you can easily download all the items that you find useful and necessary. The navigation is also super-easy. This means that you can find the essential digital products in a jiffy.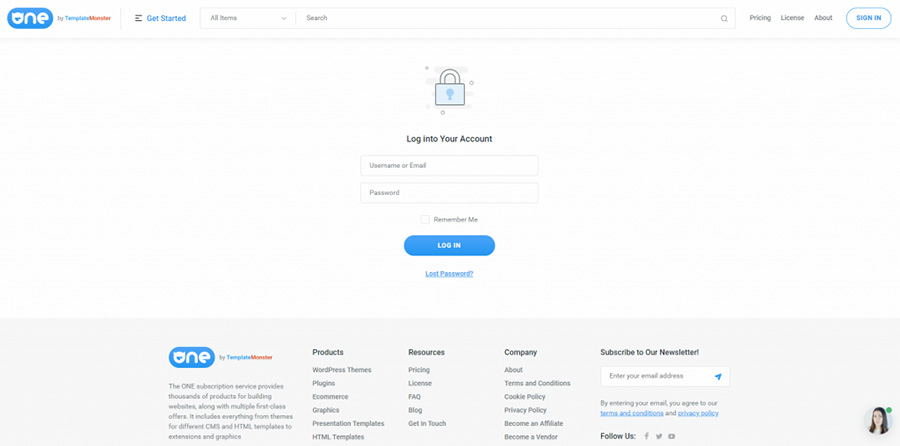 In order to download the items, you need to:
choose the necessary product;
press the Download button;
select installation option.
Then, you should open a zip file that includes the chosen items.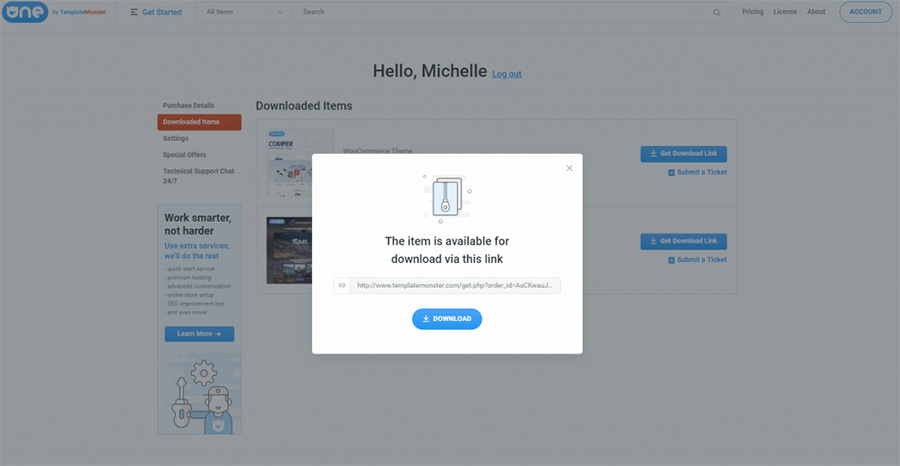 In your account, you can find the list that will remind you what items you have already downloaded. You can also get familiar with a table that has purchase details. It allows keeping track of all the items that you are using.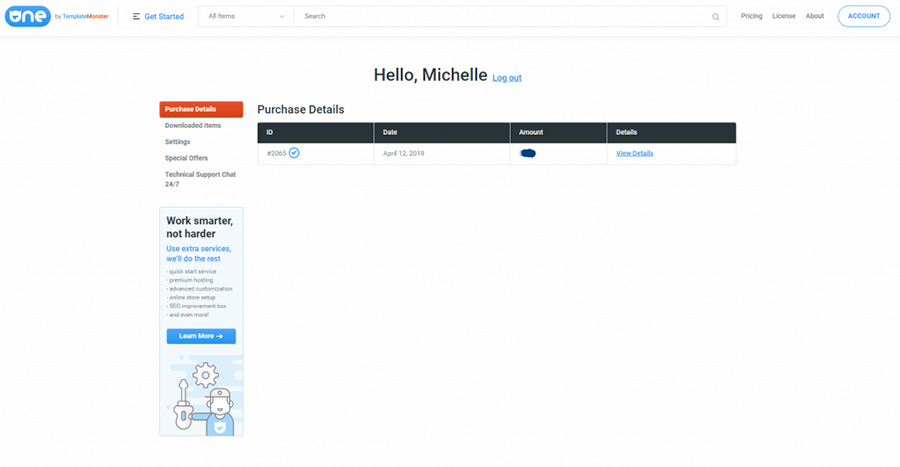 By the way, you will always have a chance to grab some amazing discounts and hot offers.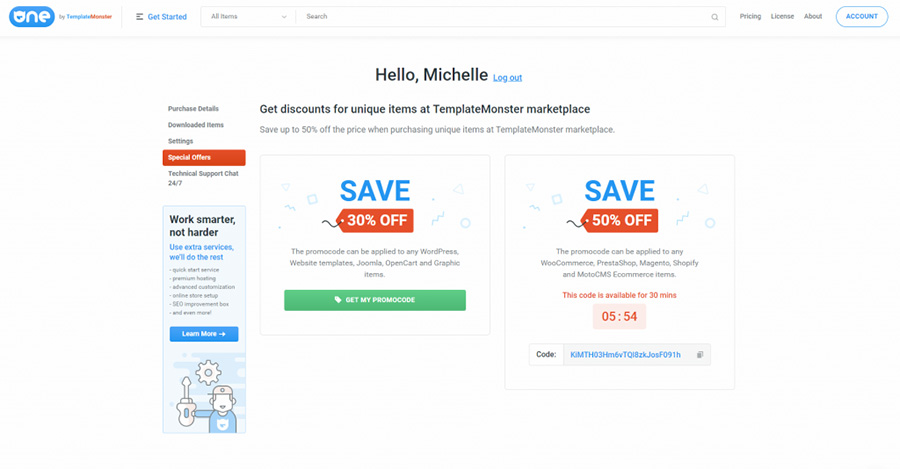 Does ONE Membership Stand Out from the Crowd?
In order to make it easier to understand whether ONE membership distinguishes itself from others, we decided to present this comparison table with other subscriptions.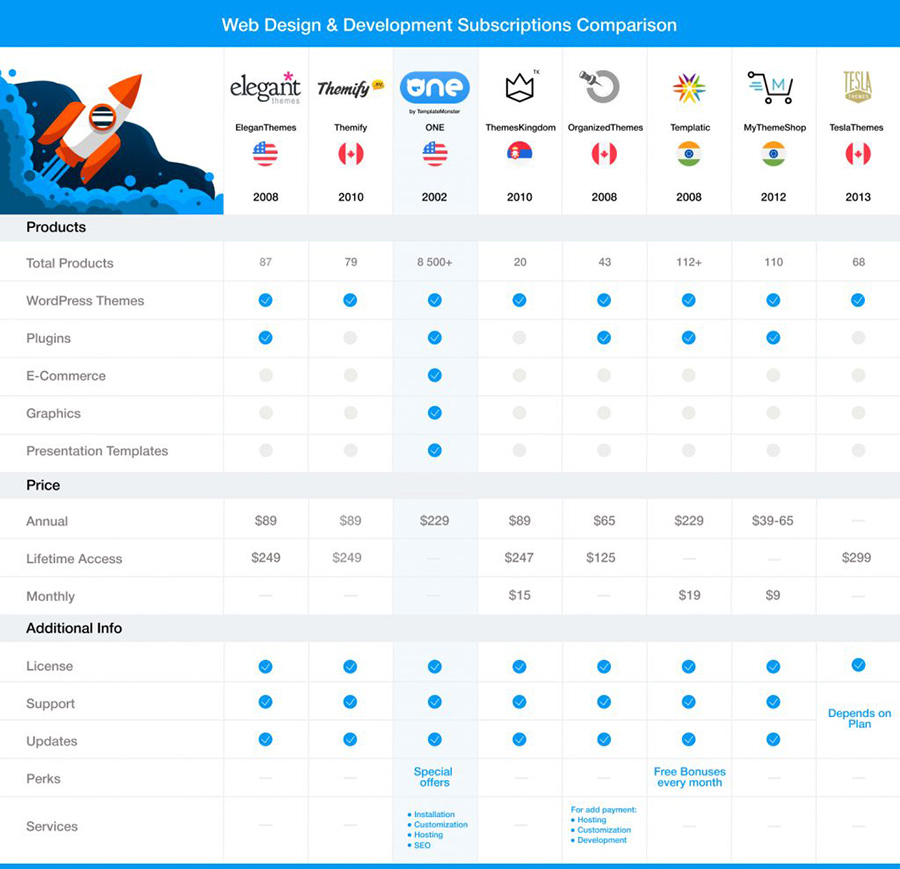 Pros, Cons, and Conclusion
Pros
Cons
An impressive number of ready-made solutions (especially, if we are speaking about WordPress themes and HTML templates)
The number of plugins should be increased
A user-friendly library
A yearly unlimited license
End-products continue their work after the expiration of the yearly license
Extremely powerful plugins
Reasonable prices
Secure payment methods
To be honest, we daresay that the ONE subscription service really deserves your attention. It can be called a profitable and favorable solution for web developers and other people who have something to do with online projects. After joining this very subscription service, you will be equipped with everything you have dreamed of in terms of the website-building. We certainly think that you should not pass by this web-design toolbox and find out more about it. Thanks for reading!
Sponsored Content