In our day and age, the world is rapidly changing every single moment. Closely following the trends is a guarantee of staying on top of things. And, creative professions need that more than ever! Whether you're a designer, web developer, or marketing professional – being in tune with the latest news and trends is an absolute must.
Why Should Creative Professionals Use Instagram For Business Promotion?
Social media has become somewhat of a news outlet that allows you to follow the latest novelties in your professional sphere. In this respect, Instagram takes a separate place among social networks as it provides users with a possibility of an instant reaction. Apart from this, Instagram is a powerful platform for business promotion.
According to the Hootsuite statistic, about 71% of businesses in the US use Instagram for business promotion. As of 2019, there are 25 million business profiles currently active on Insta with a potential target audience coverage of 1 billion people a month! Hashtags on Instagram are a great way to find users and businesses you're interested in and subscribe to follow the updates.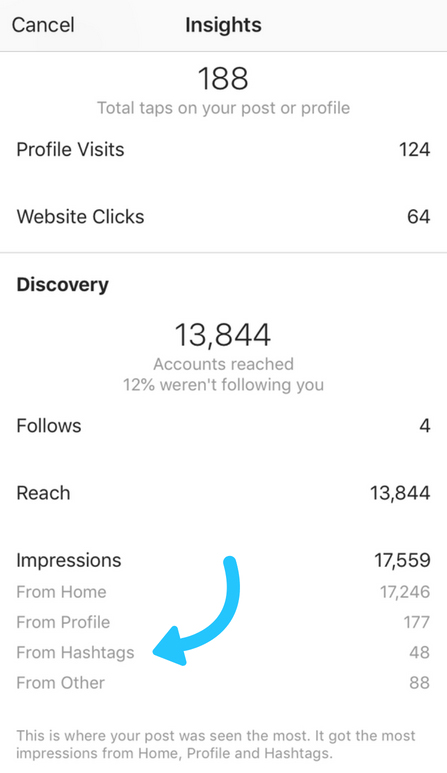 Learn how to use top Instagram hashtags in 2019 by following 5 easy steps described in the post. Not only will you master the art of using hashtags for business promotion, but also learn the insights on effective target audience engagement. No need to be a social media manager to promote your products and services on Instagram.
Business Promotion On Instagram: Where To Begin?
Suppose, you're a photographer or aspiring designer looking to attract more leads on Instagram. Follow the link to learn how to get more followers on Instagram in an organic way in 2019. Like most social networks, Instagram is constantly changing its algorithms. Knowing how to attract your target audience without breaking the rules is crucial for your business profile to thrive.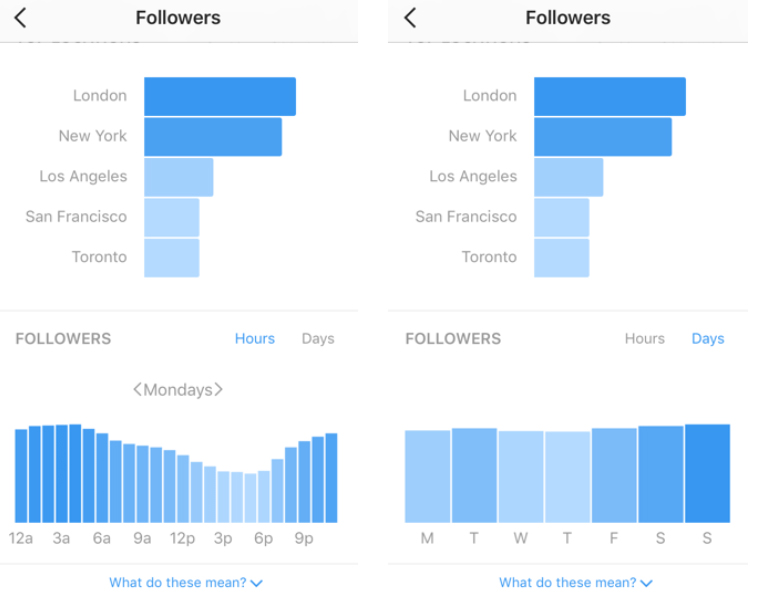 Instagram is a visual social network, so creating a visually attractive profile is crucial for catching the eye of your potential clients. Photographers, web developers, or designers can use their Instagram profiles as full-blown portfolios. Meanwhile, Instagram stories can serve for quick updates on the latest projects or for interaction with the audience.
How To Engage With Other Creative Professionals?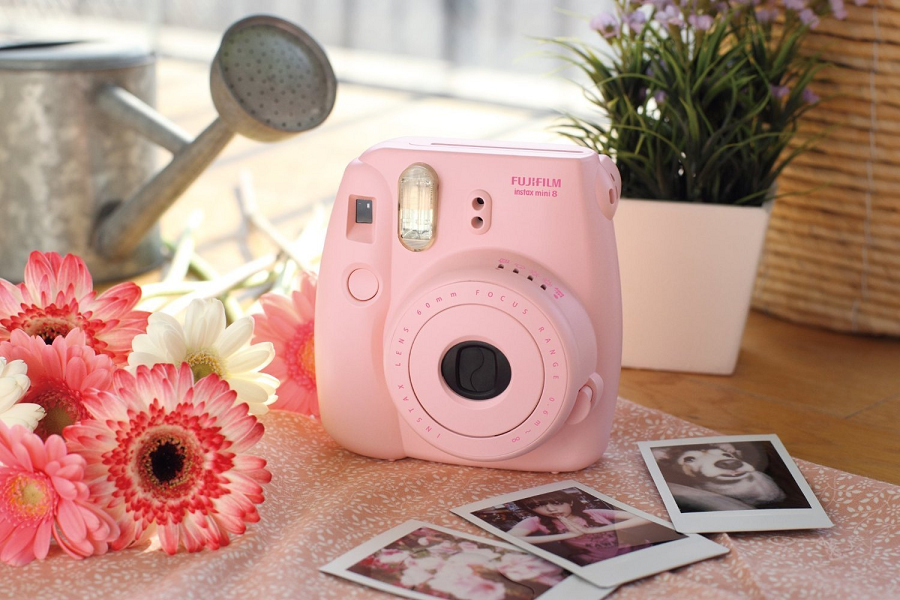 Engaging with your fellow creative professionals on social media is natural if one aims to learn and grow. Starting a conversation isn't always easy, especially if you're somewhat of an introvert. So, is there a good way to break the ice? Well, everybody loves getting gifts, it's human nature. You could try winning over a designer or photographer using a few tips from the list of best gifts for photographers in 2019. With over 100+ gift ideas described in this amazing post, finding the right thing to present a fellow creative professional won't be an issue!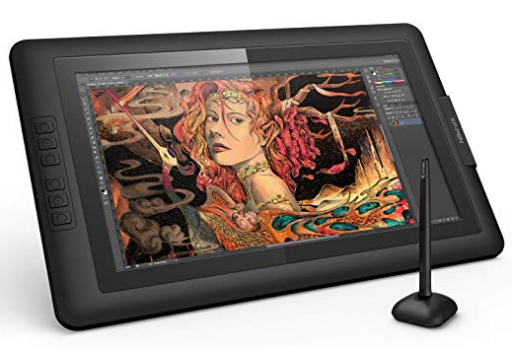 Are you looking for something more specific to present a designer with? Then you might find the post about gift ideas for graphic designers extremely useful. In this post, you will learn the best tips and tricks on how to pick the right presents for designers. With 50+ gift options from gadgets to accessories, you won't be challenged to choose the most suitable item no matter the occasion.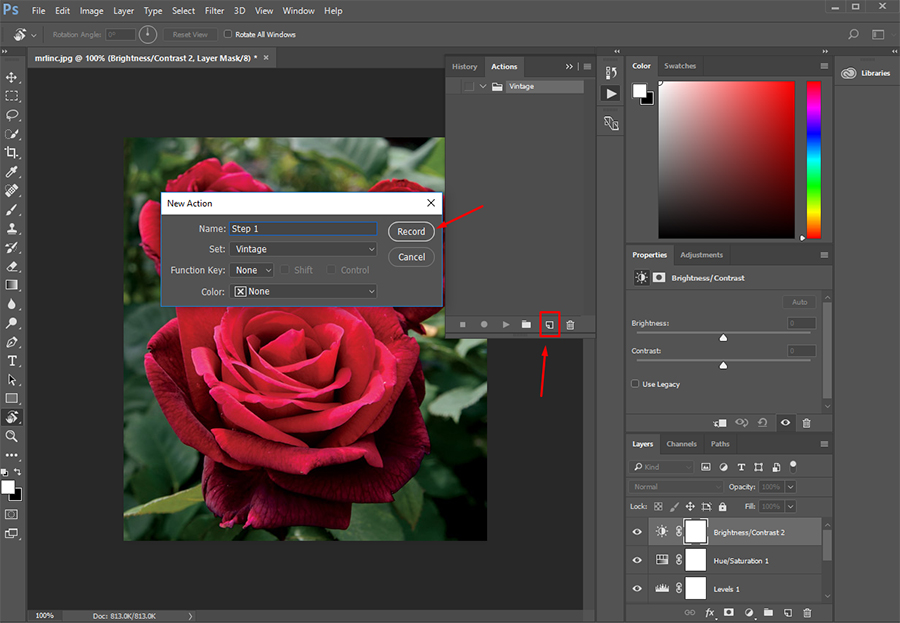 Surely, photographers and designers have secret techniques that help them make their work truly outstanding. How do you process photos? What tricks do you use to create elements of the user interface? Do you use Photoshop actions to automate your work? In case you didn't know, actions can help you create gorgeous effects with minimum effort. In this post, you will learn how to create a vintage effect with photoshop actions in several easy steps. Feel free to show this trick to your fellow professionals to win them over!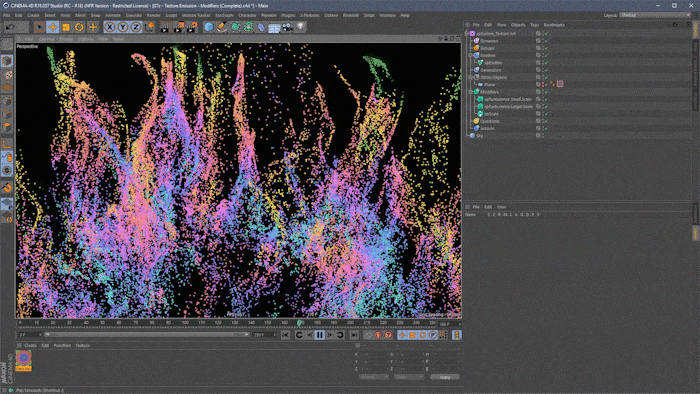 5 Eye-Catching Spring Bundles You Can Get On Discount
Still looking for an inspirational gift for your fellow designer, photographer or web developer friend? Just take a look at the below-listed spring bundles: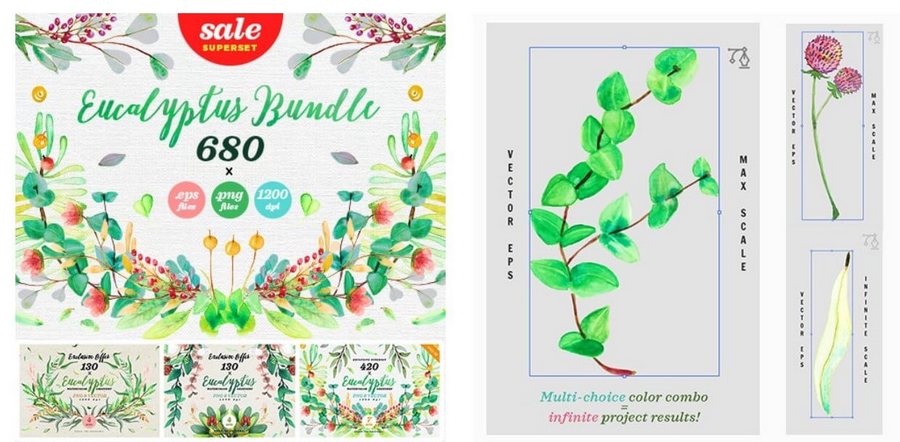 If you're looking for eye-catching floral patterns to use for graphic design or web design, Watercolor Eucalyptus bundle is just the thing. In the package, you'll find 680 vibrant floral elements that are drawn by hand. For only $7 (currently at 88% discount) you can get three sets of Greenery Watercolor Eucalyptus:
Greenery Watercolor Eucalyptus I:
3 PNG sets including 37 Rustic, 31 Raw and 31 Enhanced design versions.
1 EPS Set with 31 fully scalable vector files (Enhanced version).
Greenery Watercolor Eucalyptus II:
3 PNG sets including 40 Rustic, 30 Raw and 30 Enhanced design versions.
1 EPS set with 30 fully scalable vector files (Enhanced version).
Greenery Watercolor Eucalyptus III:
4 PNG sets including 60 Enhanced, 60 Dreamy, 60 Rustic, and 60 Raw design versions.
1 large EPS set with 180 fully scalable vector files (Enhanced, Dreamy, and Rustic versions).
Price: $7
88% OFF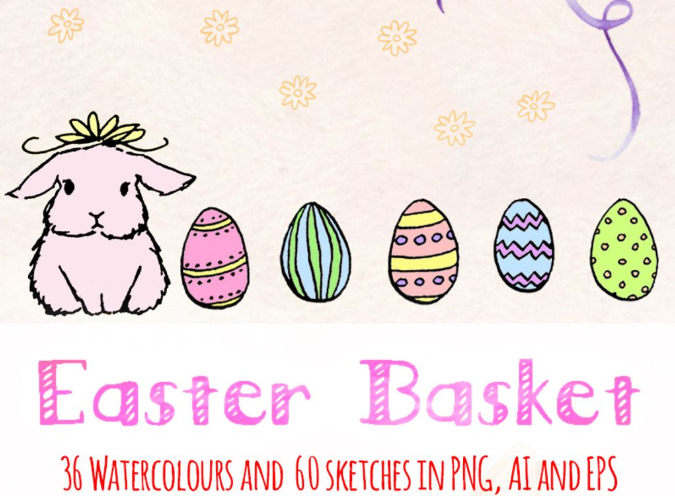 When it comes to decorating your projects in honor of Easter, you definitely need something special. For this reason, you should look through this wonderful bundle that includes dozens of Easter vector images. All of the elements were drawn, scanned, and converted to vector images. Now, you are free to get this excellent collection for $22. After purchase, you can take advantage of:
96 topical drawings and paintings including bunny rabbits, Easter eggs, baskets, flowers, and bows;
each image is presented in EPS, AI, and PNG files.
Price:$26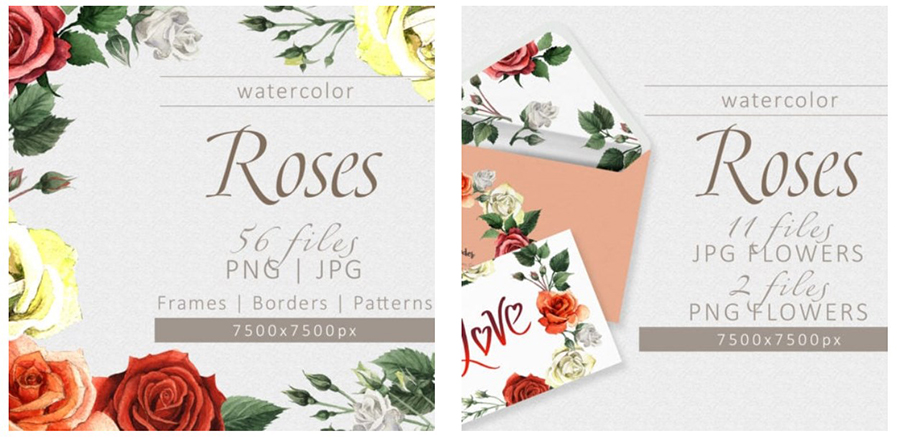 This one needs a place in the list of Valentine's Day Gifts 2019 for Nerds. Go ahead and check the post for more gift ideas for nerds! If you need a great graphics bundle to create lovely Valentine's Day designs, this bundle is your perfect choice. Currently, you can get this bundle for only $5, at a 93% discount. Check what's in it for you:
56 wildflower gentle roses flowers watercolor designs
JPG Frames, Borders and Patterns
Isolated PNG files (without background)
Price: $5
93% OFF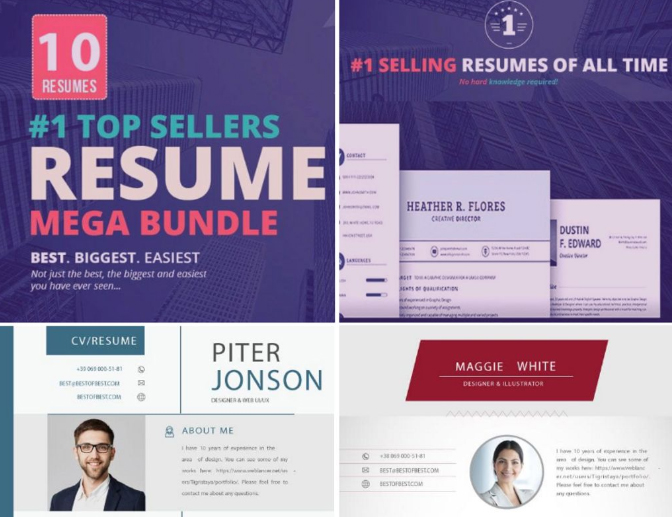 If you want to get your dream, you need to pick a resume template that will represent your work experience and skills at their best. This small collection of resume and CV templates is capable of making a great first impression on your employer. It is possible to buy this key to success just for $26 and, in such a way, get such things as:
10 eye-catching resume and CV templates;
well-structured layouts that will not draw the attention away from your information;
a chance to present your knowledge, skills, and experience on one single page.
Price: $30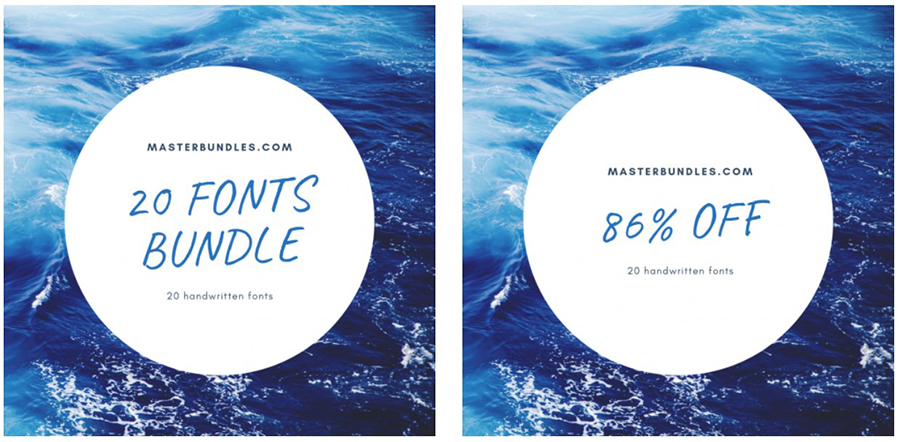 Looking for OTF and TTF fonts to translate the spring vibes? 20 handwritten fonts bundle servers the spring realness! This premium font pack costs $20, and currently comes at an 86% discount. The bundle contains the following fonts:
Handwritten fonts (Beauteous, Beautiful Dreamer, Dockmaster, Crazy Beautiful, Dreamship, Funny Cactus, Our Looker, Pogroms, Uncontrolled Emotions)
Display fonts (Caroos, Donne, Easter Bird, Finder grunge, Geqoseb modern, Memixio, Musicality grunge, Our Independence, Sensation)
Brush fonts (Enjoy Today, Rockwork)
Price: $20
86% OFF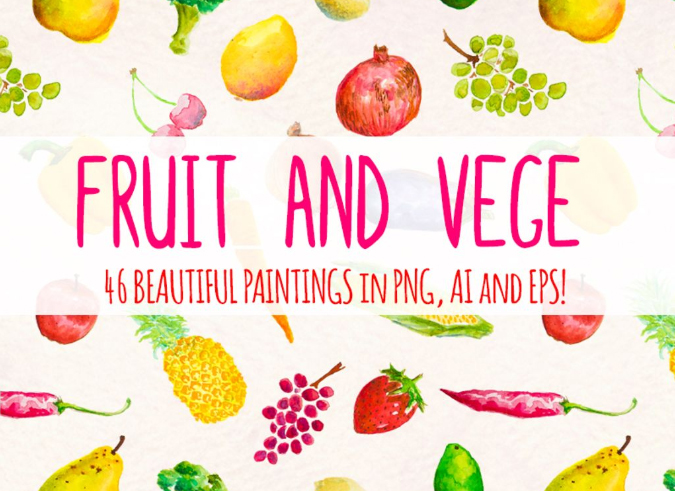 This vibrant set of fruit and vegetable images can become your assistant in a wide range of projects on different topics. Each of the images was hand-drawn, scanned, and converted into a vector illustration. In such a way, you can freely use these pictures and implement your ideas into life. The pack is going to cost you $22. In general, it includes:
46 paintings in PNG, AI, and EPS formats;
grapes, mountains, vines, apples, and corn illustrations.
Price: $26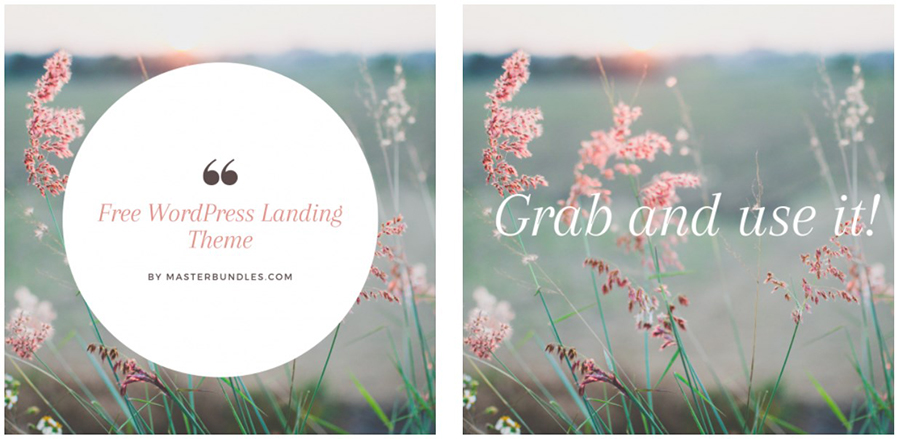 A web developer will surely appreciate a free WordPress Landing Theme. Not only its look and feel are soaked in flowery and spring patterns. It can help you create a full-blown landing page with a few tweaks here and there. It is possible to include various types of content into the initial theme to make it your own: Text, Video, Latest Articles, Testimonials sections, etc. Geared specifically for WordPress CMS, this theme doesn't require much of your time and effort to create a finished website.
Price: FREE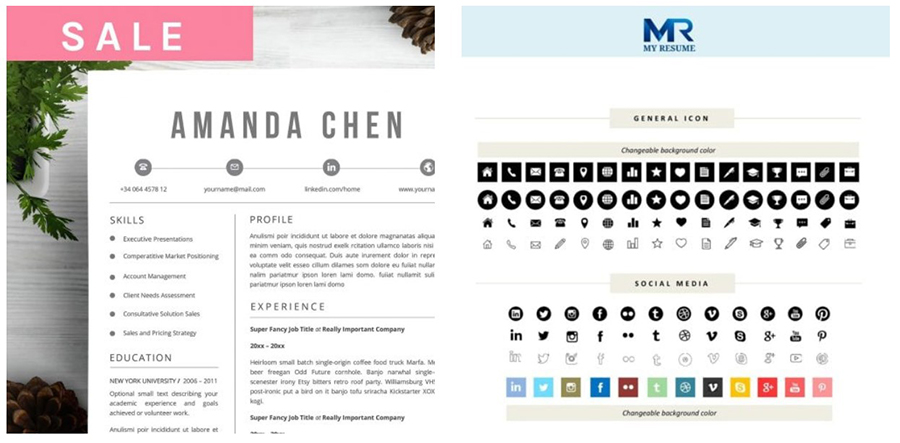 Finally, a resume template is always a relevant thing for a creative professional. With this professional CV template, a designer or photographer can present their professionalism at its best. At the moment, this resume template costs $9 and comes at a 57% discount. Here is what you get in the Creative Resume Template package:
2-page CV template
1 cover letter template
Font links included
PDF file with instructions
60+ Social Media Icons
Compatible with MS Word 2007/2008, 2010/2011, 2013 or later
Price: $9
57% OFF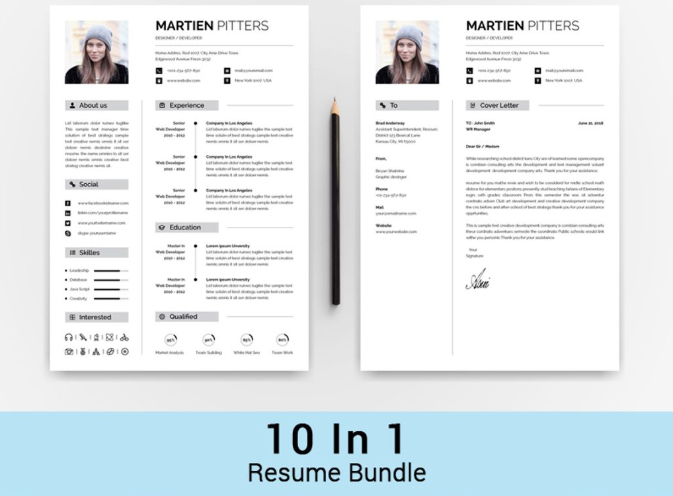 You should probably understand that it is not an easy task to impress your potential employer with a resume. You need something original and remarkable that can show off your professional experience and skills in the best possible light. This resume bundle can easily help you to achieve this very goal. In addition to this, it costs $26 but you are going to get:
fully-editable and customizable templates;
A4 and US letter size.
character and paragraph styles;
document and baseline grid;
Price: $30
Sponsored Content